Formula One world champion Max Verstappen slams Las Vegas GP as 99 percent show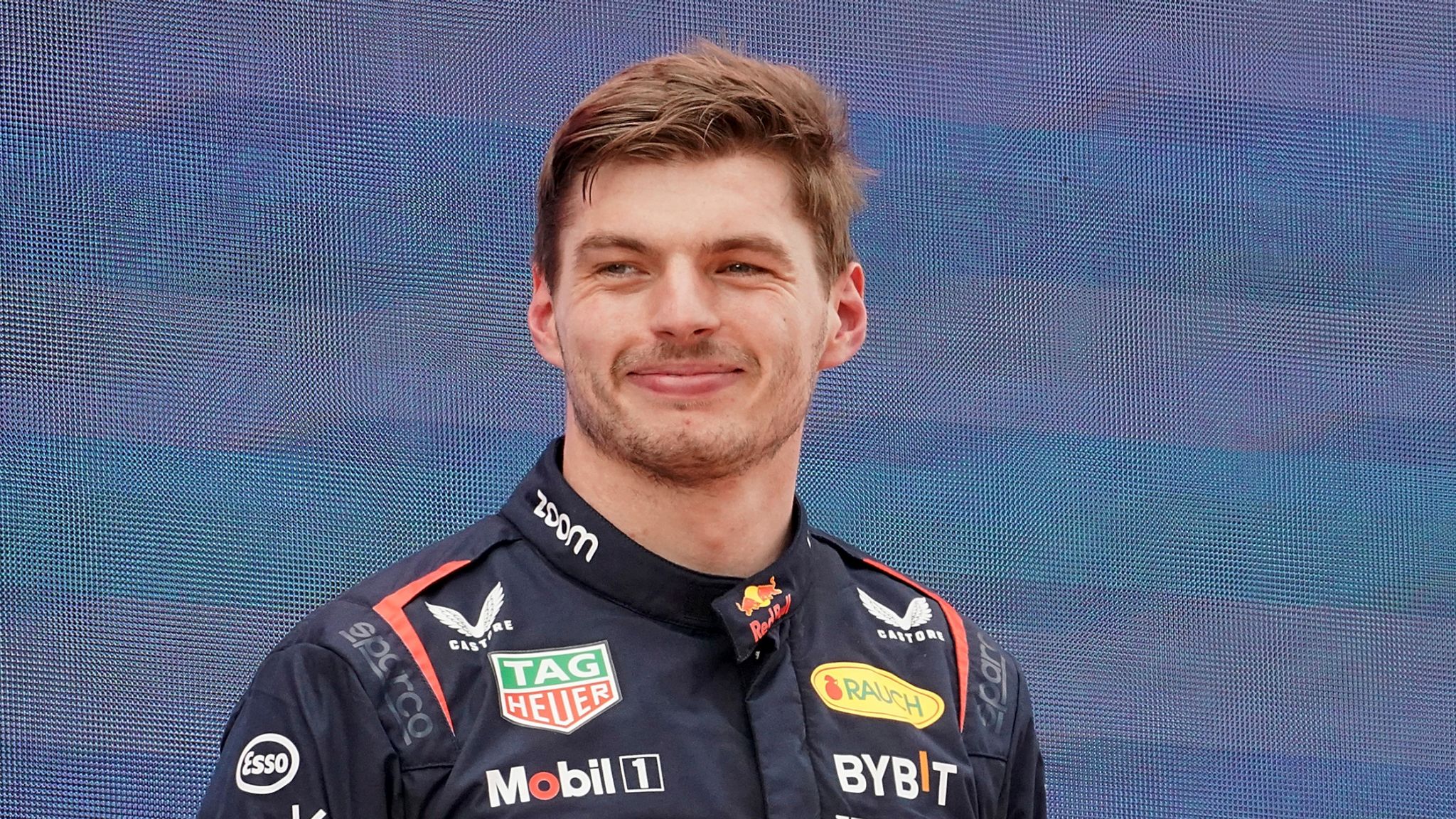 Formula One world champion Max Verstappen has blasted this weekend's Las Vegas Grand Prix as "99 per cent show" and says he isn't looking forward to the race. The Red Bull three-time world champion criticised the new street course and said Wednesday he had no interest in the razzmatazz around the event.
"It's 99 precent show and one per cent sporting event," said the Dutchman, when asked to evaluate the return of the sport to Vegas after a 41-year absence.
"Not a lot of emotions to be honest. I mean I don't like… I just want to always focus on the performance side of things, I don't like all the things around it anyway," he said.
"I know of course there are some places that you know (it is) part of it, but let's say it's not my interest," he added.Asked for his opinion on the street track, which will take the drivers down the famous Vegas 'strip', Verstappen was blunt.
"Yeah, not very interesting…it's just not many corners to be honest," he said.
After taking part in the opening ceremony, which featured a drone show and music, the 26-year-old said he wouldn't be attending Wednesday night's party.
When he was asked if he would at least be looking forward to Sunday's race, Verstappen's lack of enthusiasm was again evident.
"No. No, but I'm looking forward to trying to do the best I can, but I'm not looking forward to this," he said, pointing to the hospitality areas above the paddock.
Verstappen said he hadn't talked to the F1 organisers about his views but said he doubted his views would have an impact on them.
"I don't know. I guess they still make money if I like it or not, so it's not up to me. But I'm also not going to fake it," he said.
"I just always voice my opinion in positive things and negative things, and that's just how I am. Some people like a show a bit more, I don't like it at all," he said.
"I grew up just looking at the performance side of things, and that's how I see it as well. So for me, I like to be in Vegas, but not so much for racing," he added.
But Verstappen said that he did understand that F1's owners Liberty Media, who are also promoters of the Las Vegas Grand Prix, had their own commercial interests.
"I fully understand and you know, you can look at it two ways – business side or sports side. So, I, of course, understand their side of it as well," he said.
"But I'm just voicing my opinion on the performance side of things," he said.
Many of the team and F1 sponsors have put on events around the Vegas GP this week, making for a busy schedule for the drivers and Ferrari's Carlos Sainz said it was time to consider scaling back media and commercial commitments in general.
"Looking into the future, we're going to need to reconsider a bit the way we go racing at the weekends, because our schedules are getting busier and busier every year that goes by," said the Spaniard.
"We are adding races to the calendar and it's getting to a point where I think sometimes everything feels a bit repetitive and everything feels a bit over-packed and we're trying maybe to overdo it a bit," he said.
McLaren's British driver Lando Norris struck a similar tone to Verstappen and said he didn't like the glitzy opening ceremony.
"I've never been the biggest fan of doing these types of things like we did earlier. It's not what I enjoy doing, I know a lot of this stuff is just part of it and I'm not saying anything against it.
"I do this job because I want to come and drive and race cars and I've never been the biggest fan of doing these types of big events and shows and things like that.
"I guess it's part of the job and it's a business and….that's how it has to run in the end of the day," he said.
But veteran Spaniard Fernando Alonso of Aston Martin, a two-time world champion, said an exception should be made for Vegas.
"I have to say that I think places like this one, with the investment that has been done and the place that we are racing, I think it deserves a little bit different treatment and a little bit extra show (like) we did today," said the 42-year-old.
Source: eNCA
In other news – Enhle Mbali reveals Black Coffee pays R50 000 a month for child support
This issue has been quiet for some time now, and some people seem to be still interested in knowing every bit about how much the Grammy-award winner DJ, Black Coffee is paying her baby mama, actress Enhle Mbali every month for child support!
Over the years, Enhle Mbali has made many headlines with her private life, from cheating allegations to maintenance woes. Read more
ZESCO United seek five in a row in MTN Super League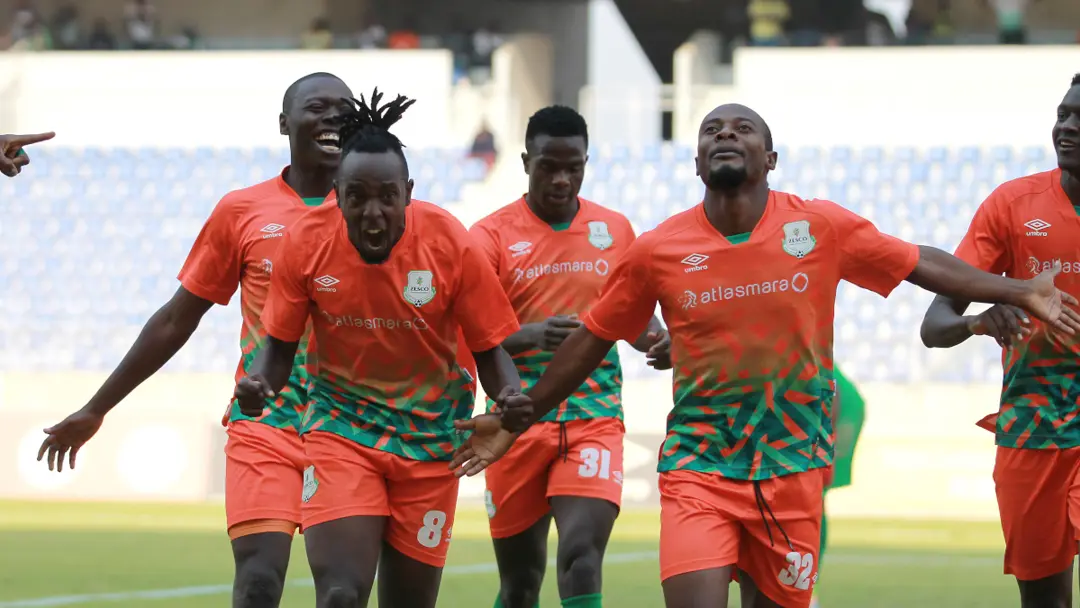 ZESCO United will hope to make it five wins in a row when they welcome Forest Rangers in an Ndola Derby in the MTN Super League, having already opened up a four-point lead at the top of the table. But counting against them is an odd piece of history in this fixture – their having only been five home wins in matches between these two sides in their last 29 meetings.
That is an exceptionally low count, but perhaps it is the fact that neither side has far to go for games and they have in the past shared the Levy Mwanawasa Stadium, but that does not really explain why the team listed away should enjoy three times more success (15 wins) in clashes between the teams.
Rangers have had a middling type of season, with four wins, four defeats and six draws, they sit 10th in the 18-team league. They have also both scored and conceded 15 goals.
Second-placed Nkwazi have lost only two of their 14 games so far as they welcome a NAPSA Stars side hovering just above the relegation zone. Stars are also still seeking a first away win (D2 L5) while Nkwazi are unbeaten on their own patch (W4 D3).
There has not been much to choose between the sides in their last nine meetings at Nkwazi, with three wins each and three draws.
Red Arrows have risen to third but remain inconsistent as they go away to ZANACO this weekend. Five of the last six meetings between the sides have been drawn, including the previous three.
FC MUZA are winless in four (D2 L2) after an excellent start to the season and have a tricky away day at Green Buffaloes, who have yet to lose on their own patch (W4 D3).
MUZA are the second highest scorers in the division with 19 goals, behind only ZESCO (23), so they know the way to goal and will hope for success.
Nkana FC got a win last time out to move to within two points of safety, but need to back it up with more as they go to Kansanshi Dynamos. Two of their three wins this season have come on the road, so they can take some confidence from that statistic.
Defending champions Power Dynamos just have not managed to get into second gear this campaign as they welcome bottom side Trident. Perhaps this is the time to change that, with the visitors still yet to register a win (D9 L5).
In other matches, Kabwe Warriors host Mutondo Stars, Green Eagles welcome Prison leopards and Mufulira Wanderers travel to Konkola Blades
Source: Supersport
Williams confirm Sargeant to stay with F1 team in 2024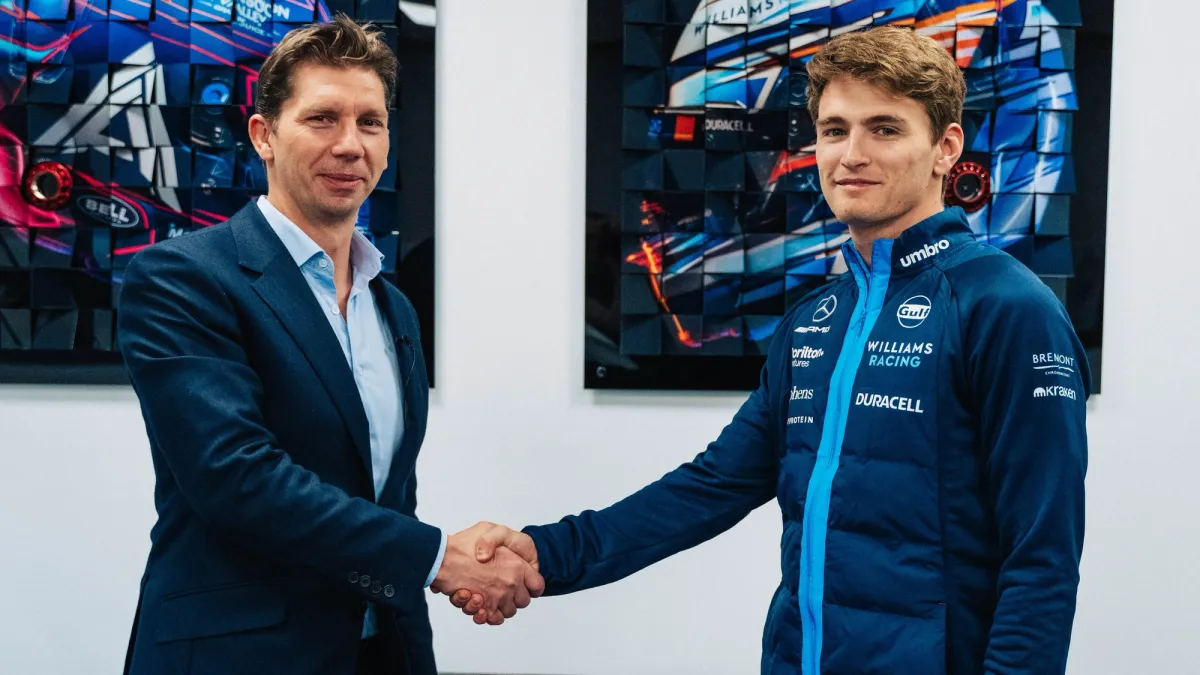 Williams have confirmed American driver Logan Sargeant will stay with the Formula One team next season. The British outfit have opted to retain Sargeant for a second campaign despite his troubled 2023 season. The 22-year-old, who scored just one point throughout the season, will race alongside Alex Albon, with the London-born Thai's place already announced.
"I am thrilled to be continuing with Williams Racing for the 2024 season," Sargeant said on Friday. It has been an incredible journey with the team so far and I am grateful for the opportunity to continue developing as a driver within such a talented and dedicated group.
"We have exciting plans for the future and I can't wait to contribute to the team's success in the coming year."Sargeant claimed his maiden point in Formula One, the first American to score in the sport since Michael Andretti 30 years ago for McLaren, after Lewis Hamilton and Charles Leclerc were both disqualified from the United States Grand Prix in Austin in October.
Albon finished the year with an impressive 27 points to help Williams land seventh in the constructors' championship, the team's best result for six seasons.
"I am pleased to continue our journey with Logan into 2024," said team principal James Vowles.
"Logan has demonstrated immense skill while under the pressure of the world stage, making him a perfect fit for our team. We have great confidence in his abilities and believe that together we can achieve even greater success in the upcoming season. The Formula One season will start in Bahrain on 2 March.
Source: Supersport
In other news – Zingah announces taking a break from his podcast
Zingah announces taking a break from his podcast, Choppin It With Bhuda T. The South African rapper announced quitting music two years ago, and shortly after that, he began the podcast which ran for two seasons.
Speaking to TshishaLIVE, the star has decided to pause his podcast temporarily. Read more