Heavyweight champ Tyson Fury eyeing for a fight in Australia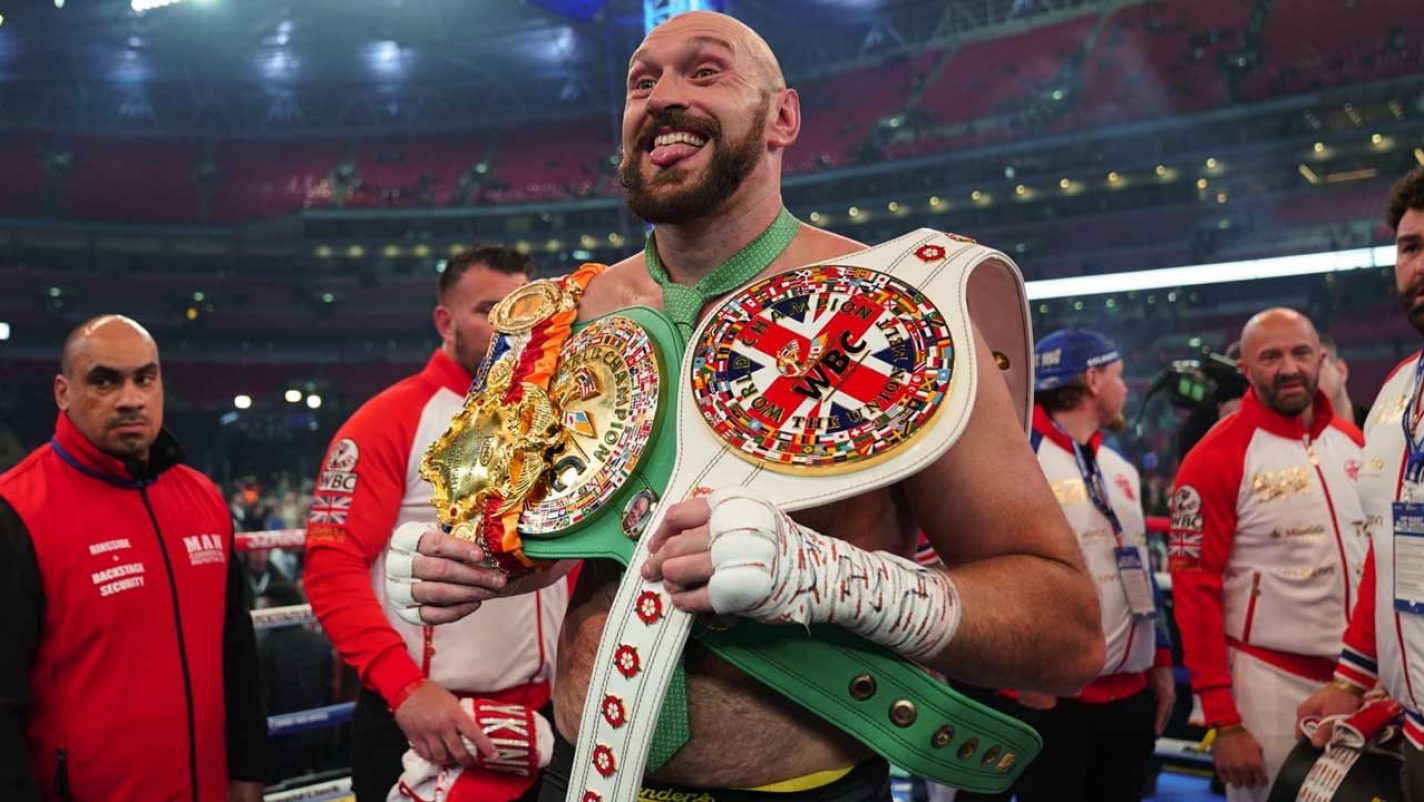 Britain's world heavyweight champion Tyson Fury says he is seriously exploring the possibility of a fight in Australia. The unbeaten Fury is currently in the country to support close friend and former WBO heavyweight champion Joseph Parker in his bout against Faiga Opelu on Wednesday.
"I'm looking to do a fight here so I will be going up and down the country looking at different stadiums over the next few days," Fury told Fox Sports television. The 34-year-old Fury, who boasts a record of 33 wins from 34 fights with one draw, is visiting Australia for the first time.
Fury hasn't fought since retaining his World Boxing Council title with a decisive stoppage over British rival Derek Chisora in December, with nothing else yet lined up. There have been on-off talks with Oleksandr Usyk, who holds the WBA, IBF and WBO titles.
"I'm looking to fight some big fights this year and next year," Fury said in Melbourne, adding that negotiations with the Ukrainian Usyk are ongoing. We have an undisputed fight on the horizon for all the belts against Oleksandr Usyk," he told Fox Sports.
"That has been in talks now for well over a year. There's also other big fights, so we're working on some possibilities at the moment. One of them could be against China's Zhang Zhilei or fellow Briton Joe Joyce if Usyk fails to materialise.
Zhang upset Joyce with a sixth-round stoppage in London in April, taking his WBO interim title and with it the mandatory position to face the sanctioning body's full champion Usyk. Joyce has activated his rematch clause and Fury is eyeing a possible clash against the winner.
"We were supposed to talk about fighting Zhang but Joe Joyce has activated his rematch clause so them two will now have a rematch and maybe the winner will get a chance to fight me later on," he said.
Source: News365
In other news – Watch: Shauwn Mkhize (MaMkhize) shows off her 3 beautiful granddaughters, Flo, Coco & Miaandy Mpisane
Mzansi reality TV star, actress, businesswoman, and Royal AM president, Shauwn Mkhize aka MaMkhize may have her hands full with the launch of her memoir, overseeing her PSL team Royal AM and her multiple business ventures. But the reality TV star is never too busy for her grandchildren from her son Andile Mpisane.
The businesswoman has three granddaughters, Florence "Flo," Coco Likuwe, and Miaandy Mpisane. Learn more
Williams confirm Sargeant to stay with F1 team in 2024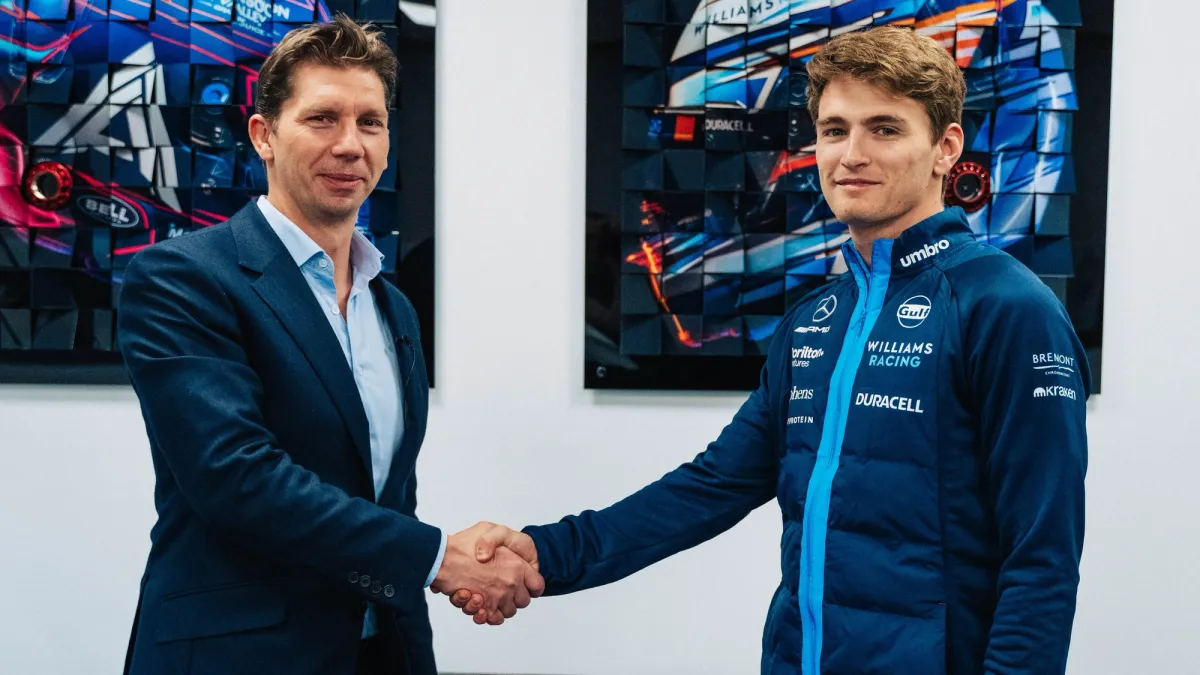 Williams have confirmed American driver Logan Sargeant will stay with the Formula One team next season. The British outfit have opted to retain Sargeant for a second campaign despite his troubled 2023 season. The 22-year-old, who scored just one point throughout the season, will race alongside Alex Albon, with the London-born Thai's place already announced.
"I am thrilled to be continuing with Williams Racing for the 2024 season," Sargeant said on Friday. It has been an incredible journey with the team so far and I am grateful for the opportunity to continue developing as a driver within such a talented and dedicated group.
"We have exciting plans for the future and I can't wait to contribute to the team's success in the coming year."Sargeant claimed his maiden point in Formula One, the first American to score in the sport since Michael Andretti 30 years ago for McLaren, after Lewis Hamilton and Charles Leclerc were both disqualified from the United States Grand Prix in Austin in October.
Albon finished the year with an impressive 27 points to help Williams land seventh in the constructors' championship, the team's best result for six seasons.
"I am pleased to continue our journey with Logan into 2024," said team principal James Vowles.
"Logan has demonstrated immense skill while under the pressure of the world stage, making him a perfect fit for our team. We have great confidence in his abilities and believe that together we can achieve even greater success in the upcoming season. The Formula One season will start in Bahrain on 2 March.
Source: Supersport
In other news – Zingah announces taking a break from his podcast
Zingah announces taking a break from his podcast, Choppin It With Bhuda T. The South African rapper announced quitting music two years ago, and shortly after that, he began the podcast which ran for two seasons.
Speaking to TshishaLIVE, the star has decided to pause his podcast temporarily. Read more
Max Verstappen toasts Tost after 19th win completes dominant season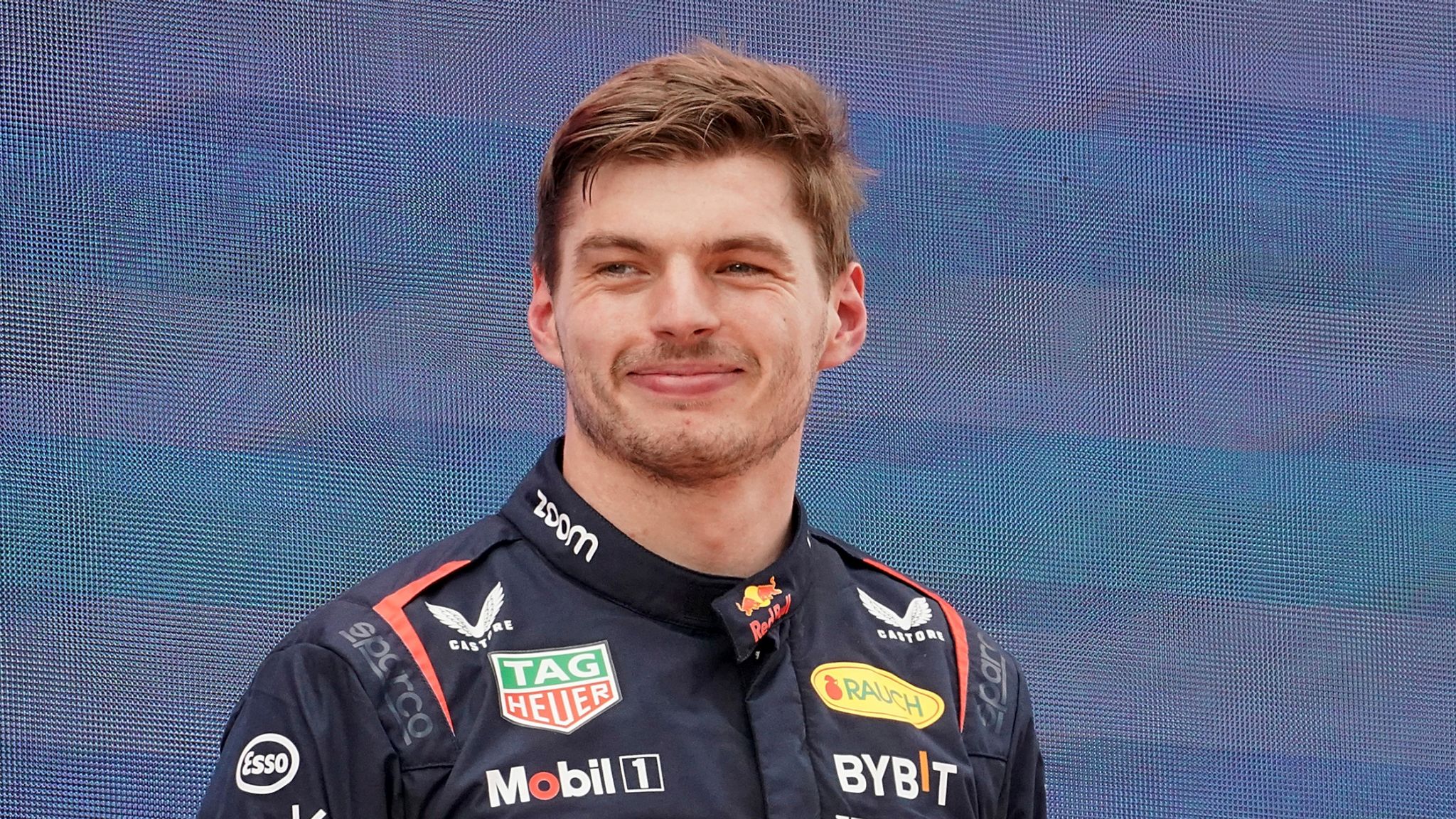 It was a measure of Max Verstappen's spare capacity in a season of record-breaking success that the first person he mentioned on Sunday after winning the Abu Dhabi Grand Prix was a retirement-bound F1 veteran team boss, Franz Tost.
After 18 years as the head of Red Bull's junior team, an operation that has been a conveyor belt of talent for the Milton Keynes-based outfit and others, Tost was on the Alpha Tauri pit wall for the final time. Thank you to everyone," said Verstappen on his in-lap after his record 19th win of the season and the 54th of his career.
"And thank you to Franz Tost. He has had lots of us under his wings and it is his last race – so thank you to Franz."Verstappen's progress from "Mad Max" in his early days of impetuous aggression through his determined arrival as a serial champion, following his controversial 2021 triumph at the Yes Marina Circuit, to his latest role as a record-breaking winning machine has been unstoppable.
On Sunday, he became the first driver to complete a season having led more than 1 000 laps – 1 003 of the 1 325 available – to deliver a percentage rate of 75.70 per cent, a feat that surpassed the 60-year-record of two-time champion Jim Clark, who led 506 of 708 laps at a rate of 71.47 in 1963.
"It's been an incredible season," he said. "It was a bit emotional on the in-lap, the last time sitting in the car which has, of course, given me such a lot. And I am very proud to win here in the last race and I have to say a big thank you to everyone at Red Bull. It's been an incredible year — it will be hard to do something similar again.
This is the perfect way to end our extraordinary season 👏 I'm extremely grateful for all of the hard work that's gone into this year by each and everyone of you involved @redbullracing & @HondaRacingGLB 🙌 To win 19 races in a season is just incredible 👏 It's a privilege to be… pic.twitter.com/vOkhVPyD0k

— Max Verstappen (@Max33Verstappen) November 26, 2023
"We know that, of course. You always want to do better but sometimes doing better is not only race wins and potentially winning the championship. We will see! We're working hard for next year to have again a very competitive car.
Source: eNCA
In other news – Zahara reportedly hospitalized, she may need a transplant
Popular Mzansi star, award-winning singer Zahara, real name Bulelwa Mkutukana, has reportedly been hospitalised and is receiving treatment at a Johannesburg hospital after falling ill.
Sources have told Zimoja that the Loliwe hitmaker was initially admitted to a medical ward, but later transferred to Intensive Care Unit (ICU) as her condition became worse. Read more