Morocco's deadly earthquake triggers surge of solidarity in France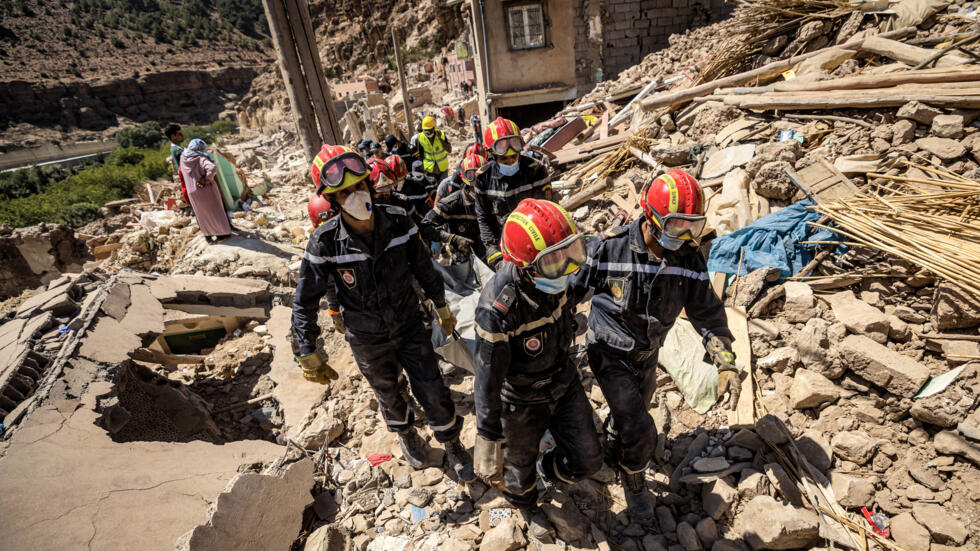 In a stark white room made available to the town hall of Châtillon, a village just south of Paris, a dozen women were hard at work on Sunday sorting through the donations that wouldn't stop pouring in. Clothing, tents and quilts, as well as medicine and food, steadily filled up the large plastic bags that sat ready to receive them.
With the Moroccan diaspora in France estimated at 1.5 million people – roughly 670,000 of them dual nationals – the shock waves of the quake were felt keenly on the other side of the Mediterranean.
"It's the country I was born in, and I grew up there, so obviously it affected me," Fedoua explained in a thin voice, her arms cradling tote bags stuffed with clothing.It really shocked me. I think that it took me 24 hours to realise what had happened," said Latifah, a woman in her 30s from northern Morocco. Having come here with her family to make a donation, she decided to give a few hours of her time to the volunteers overwhelmed by the success of their donation drive. It really warms my heart – everyone has mobilised for a good cause," she said.
Beyond the Moroccan community, many French people are also feeling a sense of solidarity with the country, which was a French protectorate from 1912 to 1956. One of them is Boubou, who made the trip from the neighbouring town of Meudon to bring men's clothes and medicine.
"It was important for me to support people in need," the 31-year-old said. "I don't have any connection to Morocco, but I think in these moments we're all connected."
Dounia Hannach is the young woman at the heart of this hastily organised donation drive. In 2018 she founded the Abajad association, which helps people find employment by offering targeted French language courses. With an Abajad office in Morocco, Hannach hopes to be able to quickly bring over the donations collected in France.
Source: France24
In other news – Actress Asavela Mngqithi shows off her rich husband – PHOTO
Popular South African actress Asavela Mngqithi-Mqokiyana is topping trends after she seemingly revealed her alleged rich husband on Instagram. Over the years, she has managed to keep her private life under wraps, leaving many to guess.
Interestingly, the actress is the daughter of Mamelodi Sundowns coach Manqoba Mngqithi – and undoubtedly, the photo of her multi-millionaire husband has set social media abuzz. Read more
Teenager shoots student dead at Russian school before killing herself
A 14-year-old girl shot a fellow pupil dead and wounded five other children today before killing herself at a school in the Russian city of Bryansk, officials said.
"According to preliminary investigation data, a 14-year-old girl brought a pump-action shotgun to school, from which she fired shots at her classmates," Russia's Investigative Committee said in a statement.
Investigators were working to establish the motive, the statement said. Regional governor Alexander Bogomaz called it a "terrible tragedy." He said the five people wounded were all children with mild or moderate injuries.
The news outlet Mash published what it said was a photograph of the dead shooter, sprawled on the floor and dressed all in black. It said she was also armed with a hunting knife.
The photo appeared to show a long-handled knife tucked into her right boot.
Guns are normally tightly controlled in Russia, but Bryansk is one of several southern regions that have seen cross-border attacks in the course of the war with Ukraine, and where Moscow has encouraged the formation of self-defence units.
"Together with law enforcement agencies, we are determining the circumstances under which the student was able to obtain and bring a weapon to school," Bogomaz said.
Russia has seen several school shootings in recent years.
In 2018, an 18-year-old student killed 20 people, mostly fellow pupils, in a mass shooting at a college in Russian-occupied Crimea, which Moscow seized from Ukraine in 2014.
In September last year, a gunman with a swastika on his teeshirt killed 15 people, including 11 children, and wounded 24 at a school in Izhevsk where he had once been a pupil, and then committed suicide, investigators said.
Source: eNCA
In other news – Mzansi concerned for Zahara who's reportedly fighting for her life
South Africans are praying for award-winning musician Bulelwa Mkutukana aka Zahara who was admitted into hospital and transferred to ICU after falling seriously ill.
A source from the hospital revealed to Zimoja on Sunday, 3 December that chances of Zahara spending Christmas in hospital are high after she was admitted a fortnight ago with a liver-related complications. Read more
EU crisis management chief slams attack on West Bank school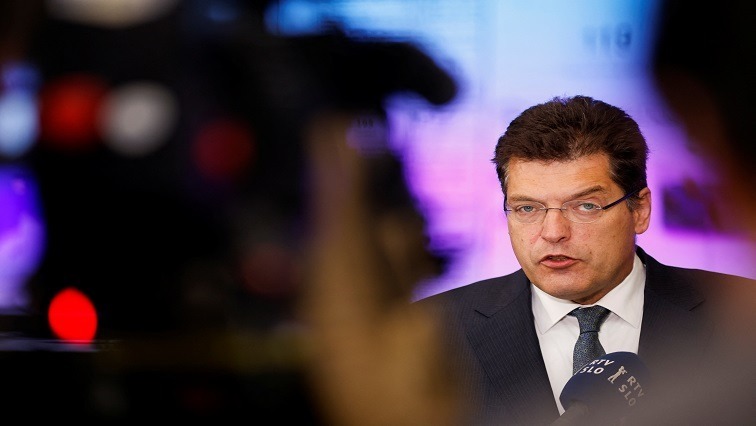 The European Union's commissioner in charge of the bloc's crisis management condemned on Wednesday an attack by Israeli settlers on a school in Zanuta, a Palestinian village situated in the Israeli military-occupied West Bank.
"Israeli settlers demolished a school in Zamuta, a village in the occupied #Palestinian Territory," Janez Lenarcic, the EU's Commissioner for Crisis Management, wrote on social media platform X, using an alternative spelling for Zanuta. The school was built by EU funds – because every child, everywhere has a right to education. This destruction is intolerable and a violation of International Humanitarian Law," added Lenarcic, who also deals with humanitarian aid.
Earlier this week, the United States began imposing visa bans on people involved in violence in the West Bank, after it and other countries appealed to Israel to do more to prevent violence by extremist Jewish settlers against Palestinians.
The Israel military occupied the West Bank, which Palestinians want as the core of an independent state, in a 1967 Middle East war. Israeli settlers have since built Jewish settlements there that most countries deem illegal. Israel disputes this and cites historical and biblical ties to the land.
The West Bank is home to 3 million Palestinians who live among more than half a million Jewish settlers. Continued settlement expansion is one of the most contentious issues between Israel, Palestinians and the international community.
Source: eNCA
In other news – No girlfriend allowance from Sjava
Well-known South African singer and rapper, Sjava doesn't support the idea of giving girlfriends allowances.
The musician made this known while speaking on a media platform. Read more