Spain Declares A $10 Billion Aid To Fight Rising Prices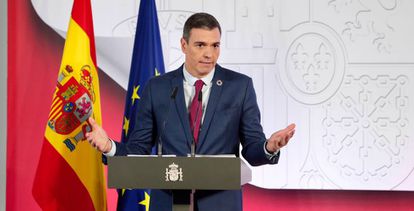 Following Russia's invasion of Ukraine, Spanish Prime Minister Pedro Sánchez has offered an additional €10 billion (£8.8 billion) in aid to combat increasing prices.
He stated that despite the rise in the cost of living, electricity, and food, the government would "defend the middle class and workers".
The ideas include a one-time payment of €200 and VAT reductions for millions of people making less than €27,000.
Spain has already received a total of three sets of help, amounting to €45 billion.
The lowest annual rate in the European Union and the lowest level since the Russian invasion of Ukraine in February 2022, 6.8%, has been achieved in Spain in recent months. But the inflation of food prices is far larger.
The newest proposals, dubbed a "anti-crisis" package to reduce price increases and foster growth in the coming year, extend for an additional six months tax breaks on gas and electricity enacted by the left-wing government.
4.2 million households will benefit from the one-time payment; previously, it was only available to families with an annual income of less than €14,000.
With a reduction on season ticket prices prolonged through the first half of 2023, public transportation will also continue to be subsidized. However, a 20-cent per litre gasoline discount for consumers will only be available to a select group of work sectors.
Mr. Sánchez also promised to reduce taxes on pasta and cooking oil from 10% to 5% and to eliminate sales tax for six months on vital foods such bread, milk, cheese, eggs, fruits, and vegetables. Gas and electricity shutoffs to residential customers are prohibited until the end of 2023.
The EU as a whole has taken action to safeguard consumers and businesses from growing costs, with Germany unveiling in October a "defensive shield" package worth €200 billion to reduce the price of electricity and gas. The administration of Olaf Scholz said that it was Berlin's answer to Russia's "energy war."
The so-called price brake in Germany sets a limit on the price of gas and electricity. EU leaders decided earlier this month to restrict gas prices starting in February if they exceed €180.
In accordance with a €45 billion plan, France, like Spain, has promised a one-time payment to disadvantaged families getting energy vouchers.
Additionally, it compelled energy supplier Électricité de France (EDF) to set a one-year price increase ceiling of 4%.
The UK government imposed a cap on energy prices until April 2023, which will result in an average annual family expenditure for gas and electricity of £2,500.
President Hichilema to Visit Seseli Mine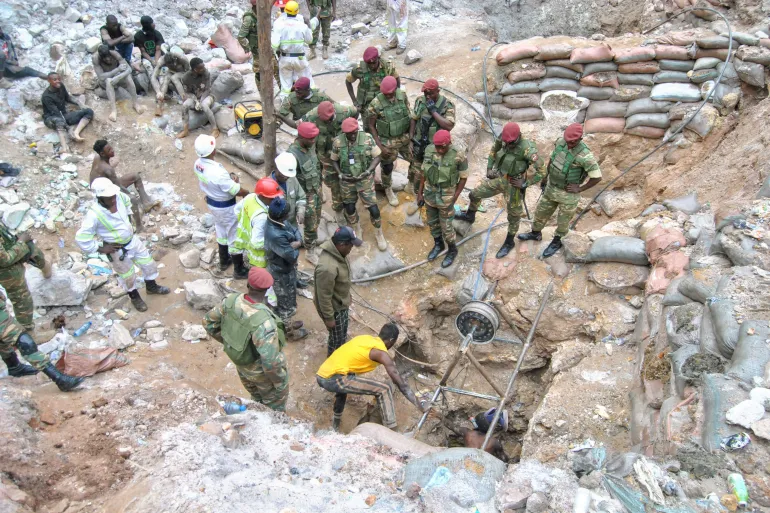 President Hakainde Hichilema is scheduled to visit Seseli Mine in Chingola on the Copperbelt, where a number of illegal miners find themselves trapped in a flooded open-pit mine. The announcement was made by Copper Minister Elisha Matambo during a press briefing in Chingola, reflecting the government's commitment to addressing the critical situation.
Minister Matambo expressed confidence in the measures and interventions implemented by the government, ensuring that the ongoing rescue mission will reach the trapped miners. The President's visit underscores the gravity of the situation and the government's hands-on approach in coordinating the rescue efforts.
Mines Minister Paul Kabuswe provided further assurance, stating that safety precautions are rigorously being followed to maximize the chances of a successful rescue operation. He emphasized that the government has engaged with families affected by the incident, with twenty-seven families having come forward to claim missing relatives.
Source: aljazeera
In other news – It all ended in tears for Faith Nketsi
News that well-known Mzansi reality TV star and influencer, Faith Nketsi whose full name is Mapholoso Faith Nketsi was finally divorcing her short-term husband Nzuzo Njilo was met with relief from fans of the reality star and businesswoman.
The reason behind the celebration of the divorce was because Faith's brand took some knocks when her husband's corrupt business ways were aired on the covers of Mzansi's biggest. Read more
PF MPs Urged to Embrace New Leadership Dynamics in National Assembly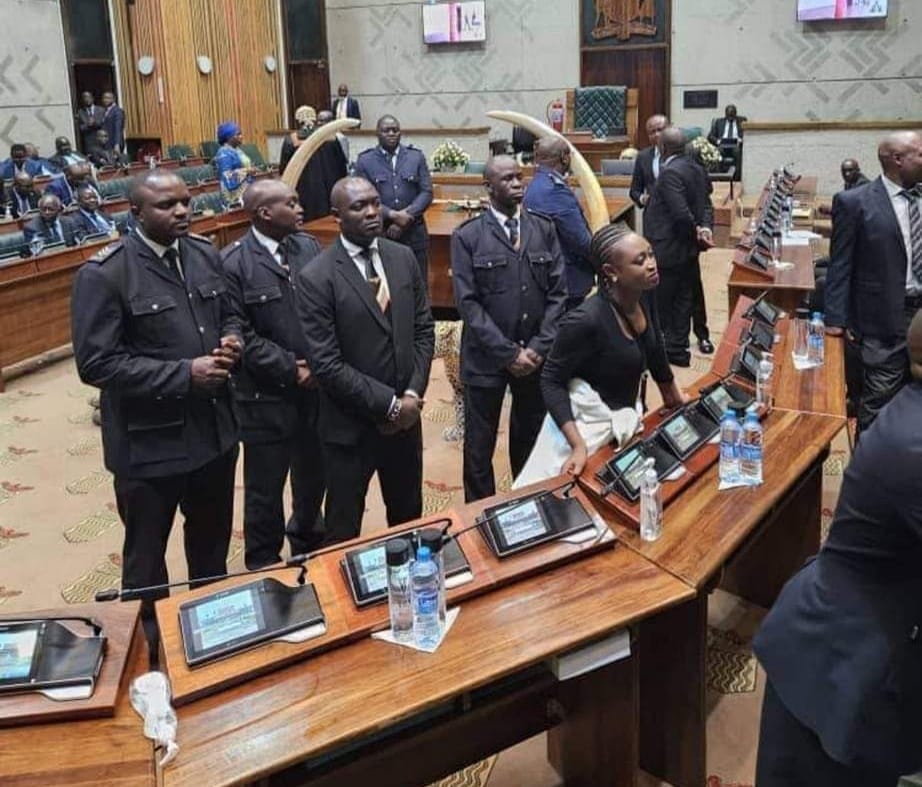 The leader of the opposition in Parliament, Robert Chabinga, has commended President Hakainde Hichilema for demonstrating a spirit of unity and magnanimity towards his predecessor, former President Edgar Lungu. In the midst of heightened provocations, Mr. Chabinga emphasized that President Hichilema and the United Party for National Development (UPND) are not responsible for the challenges within the former ruling Patriotic Front (PF).
Speaking from his position as the Member of Parliament for Mafinga, Mr. Chabinga advised PF Members of Parliament to acknowledge the changed leadership in the National Assembly. He urged them to embrace discipline and decorum in the legislative body, emphasizing the importance of non-political conduct and effective representation aligned with the wishes of the electorate.
"President Hichilema has demonstrated love towards his predecessor, former President Lungu, even in the face of heightened provocation. The challenges within the PF should not be laid at the doorstep of President Hichilema and the UPND. It is essential for PF MPs to accept the new reality and move forward," stated Mr. Chabinga in a statement issued to ZNBC News in Lusaka.
He underscored the importance of maintaining discipline in the National Assembly, urging MPs to prioritize the interests of the people who elected them. Mr. Chabinga emphasized the need for constructive checks and balances from opposition MPs, fostering an environment of cooperation and effective governance.
"Opposition MPs have a crucial role in providing constructive checks and balances in the House. It is imperative for all MPs to refrain from antagonizing one another and focus on contributing positively to the legislative process," added Mr. Chabinga.
Source: Lusakatimes