Drivers take aim at Texas Motor Speedway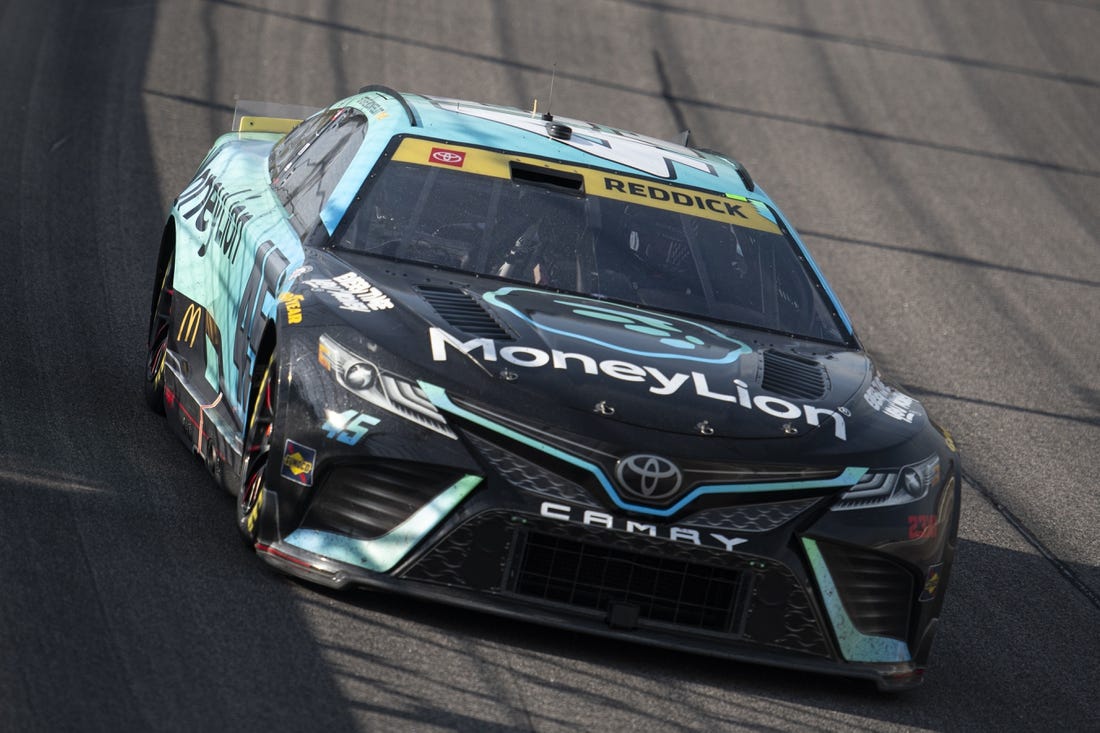 With the first round of the 2023 NASCAR Cup Series Playoffs complete, the series begins the next round of three races Sunday afternoon with the AutoTrader EchoPark Automotive 400 at Texas Motor Speedway (3:30 p.m. ET on USA Network, PRN and SiriusXM NASCAR Radio) – a venue with an impactful history and a track always expected and primed to play a major role in the championship run.
The high-banked 1.5-miler outside Fort Worth has held various significant places on the NASCAR calendar in its 42-race history, and this weekend gives the official green flag to the Playoff's Round of 12. 23XI Racing's Tyler Reddick is the defending Texas winner, earning the trophy last year when driving for Richard Childress Racing.
In fact, the last three Texas race winners – Kyle Busch, Kyle Larson and Reddick – are still among the playoff hopefuls. Denny Hamlin, who won last weekend at Bristol, Tenn., is the only other playoff competitor with a NASCAR Cup Series victory at the track. Busch's four wins are most in the field. Hamlin and Kevin Harvick, who has been eliminated from playoff contention, are second among active drivers with three Texas trophies. Harvick scored his wins in three consecutive Playoff races (2017-19).
Richard Childress Racing's Busch won at Talladega this spring. Joe Gibbs Racing's Christopher Bell is the defending ROVAL race winner, and adding Reddick's win in the 2022 Texas Playoff race, means all three of this upcoming round's most recent races have been won by current playoff drivers.
The Texas track opened in 1997 but did not gain a second date until 2005 when the NASCAR Cup Series raced there in both the spring and then the fall playoff run. Since 2021, the NASCAR Cup Series presence in the Lone Star state again has featured a single race annually – the green flag coming during this crucial Playoff portion of the schedule.
Hamlin's victory in the famed Bristol (Tenn.) Motor Speedway "Night Race" on Saturday certainly places him in prime competitive form for this next Playoff round, which includes races at diverse venues including Texas, the 2.6-mile Talladega (Ala.) Superspeedway and the Charlotte ROVAL road course.
Hamlin's swept the 2010 races at Texas and added a spring win in 2019. He has a pair of Talladega victories, too.
With the win at Bristol and the championship standings reset for the new round, Hamlin is ranked third – a slight four points behind Hendrick Motorsports William Byron and Hamlin's Joe Gibbs Racing teammate, the regular-season champion Martin Truex Jr., who are tied for the lead coming into Texas.
Hamlin already had a slight head start for the weekend's race, joining drivers Joey Logano and Daniel Suarez for a Goodyear tire test at Texas Motor Speedway earlier in the season.
"I feel pretty good about it," Hamlin allowed. "I feel like that tire is very, very different. I think it probably could catch a few teams off guard and not be what they expected, 'cause it is very different.
"We at least, kind of have a baseline of what that is and we're going to start to work on it to try to put a fast car on the track next week too. I feel like we're in as good a spot as anyone going into next week."
The Hendrick Motorsports' driver Larson shows up in Dallas/Fort Worth ranked fourth in the championship, only 13 points off the lead, followed by RFK Racing driver Chris Buescher, RCR's Busch, JGR's Bell and 23XI Racing's Reddick.
The four drivers needing to improve their position in this Playoff round to advance are Trackhouse Racing's Ross Chastain, RFK's Brad Keselowski, Team Penske's Ryan Blaney and 23XI Racing's Bubba Wallace, who is only 14 points behind Reddick at the cutoff line. The top eight Playoff drivers following the October 8 Charlotte ROVAL race will advance to the penultimate round and then ultimately decide the four-driver Championship field.
When it comes to Texas, it's hard not to consider Busch a favourite. Not only does he boast three NASCAR Cup Series wins, but the two-time series champion also has a track record 10 NASCAR Xfinity Series wins at Texas and five NASCAR Craftsman Truck Series trophies as well.
Reddick, Bell, Blaney, Keselowski and Larson all have won NASCAR Xfinity Series races at Texas. Byron and Bell have also won NASCAR Craftsman Truck Series events there.
Of note, Sunday afternoon's race marks the first scheduled 400-mile NASCAR Cup Series race in Texas Motor Speedway's history.
"I think the biggest thing is it helps the transition from day into evening a little bit," the defending race winner Reddick said of the change in miles.
"We won't run as long, but I don't think on paper it changes anything. If it's a wild chaotic race like we saw on occasion last year on a lot of mile-and-a-halves, depending on who has an issue or makes a mistake, the control of the race shifts. I don't think it's gonna go that way." Qualifying will be two rounds of single-lap speed and take place Saturday at 1:20 p.m. ET.
Source: News365
In other news – Sofía Vergara calls 2023 an interesting year
Sofía Vergara has acknowledged that 2023 has brought about significant changes in her life, particularly with her divorce from Joe Manganiello. It's been very interesting, you know.
It's been an interesting year for me," the Modern Family star, who was married to the Magic Mike XXL actor for seven years, revealed during a recent interview with Entertainment Tonight. Read more
Williams confirm Sargeant to stay with F1 team in 2024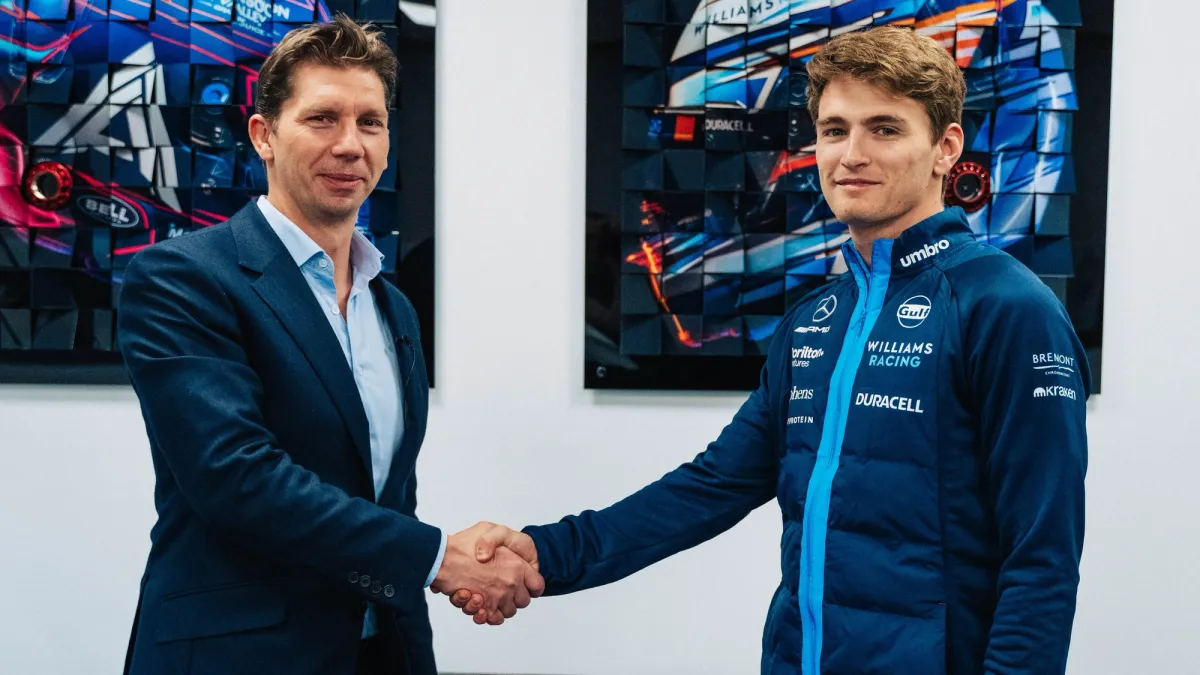 Williams have confirmed American driver Logan Sargeant will stay with the Formula One team next season. The British outfit have opted to retain Sargeant for a second campaign despite his troubled 2023 season. The 22-year-old, who scored just one point throughout the season, will race alongside Alex Albon, with the London-born Thai's place already announced.
"I am thrilled to be continuing with Williams Racing for the 2024 season," Sargeant said on Friday. It has been an incredible journey with the team so far and I am grateful for the opportunity to continue developing as a driver within such a talented and dedicated group.
"We have exciting plans for the future and I can't wait to contribute to the team's success in the coming year."Sargeant claimed his maiden point in Formula One, the first American to score in the sport since Michael Andretti 30 years ago for McLaren, after Lewis Hamilton and Charles Leclerc were both disqualified from the United States Grand Prix in Austin in October.
Albon finished the year with an impressive 27 points to help Williams land seventh in the constructors' championship, the team's best result for six seasons.
"I am pleased to continue our journey with Logan into 2024," said team principal James Vowles.
"Logan has demonstrated immense skill while under the pressure of the world stage, making him a perfect fit for our team. We have great confidence in his abilities and believe that together we can achieve even greater success in the upcoming season. The Formula One season will start in Bahrain on 2 March.
Source: Supersport
In other news – Zingah announces taking a break from his podcast
Zingah announces taking a break from his podcast, Choppin It With Bhuda T. The South African rapper announced quitting music two years ago, and shortly after that, he began the podcast which ran for two seasons.
Speaking to TshishaLIVE, the star has decided to pause his podcast temporarily. Read more
Max Verstappen toasts Tost after 19th win completes dominant season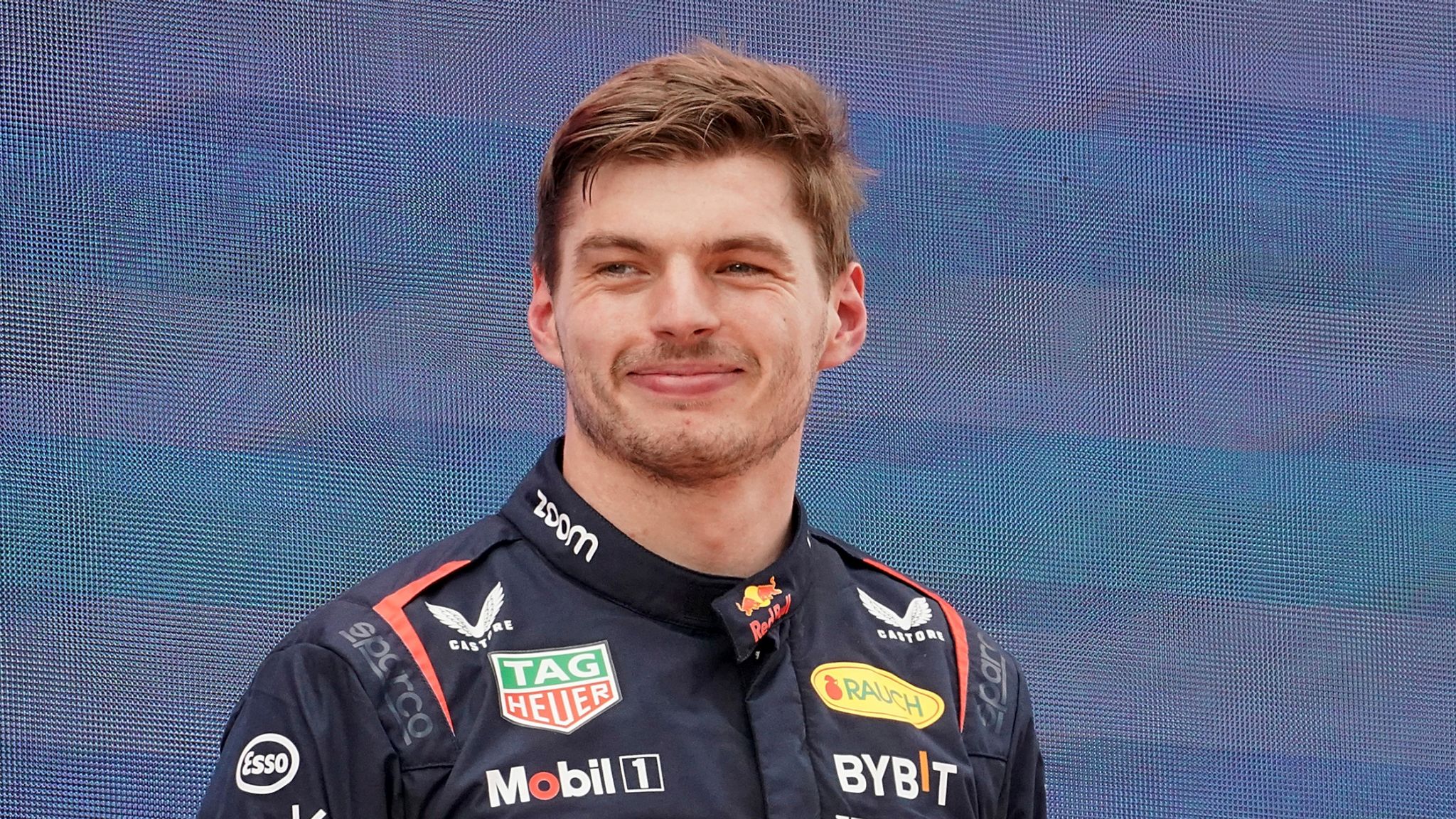 It was a measure of Max Verstappen's spare capacity in a season of record-breaking success that the first person he mentioned on Sunday after winning the Abu Dhabi Grand Prix was a retirement-bound F1 veteran team boss, Franz Tost.
After 18 years as the head of Red Bull's junior team, an operation that has been a conveyor belt of talent for the Milton Keynes-based outfit and others, Tost was on the Alpha Tauri pit wall for the final time. Thank you to everyone," said Verstappen on his in-lap after his record 19th win of the season and the 54th of his career.
"And thank you to Franz Tost. He has had lots of us under his wings and it is his last race – so thank you to Franz."Verstappen's progress from "Mad Max" in his early days of impetuous aggression through his determined arrival as a serial champion, following his controversial 2021 triumph at the Yes Marina Circuit, to his latest role as a record-breaking winning machine has been unstoppable.
On Sunday, he became the first driver to complete a season having led more than 1 000 laps – 1 003 of the 1 325 available – to deliver a percentage rate of 75.70 per cent, a feat that surpassed the 60-year-record of two-time champion Jim Clark, who led 506 of 708 laps at a rate of 71.47 in 1963.
"It's been an incredible season," he said. "It was a bit emotional on the in-lap, the last time sitting in the car which has, of course, given me such a lot. And I am very proud to win here in the last race and I have to say a big thank you to everyone at Red Bull. It's been an incredible year — it will be hard to do something similar again.
This is the perfect way to end our extraordinary season 👏 I'm extremely grateful for all of the hard work that's gone into this year by each and everyone of you involved @redbullracing & @HondaRacingGLB 🙌 To win 19 races in a season is just incredible 👏 It's a privilege to be… pic.twitter.com/vOkhVPyD0k

— Max Verstappen (@Max33Verstappen) November 26, 2023
"We know that, of course. You always want to do better but sometimes doing better is not only race wins and potentially winning the championship. We will see! We're working hard for next year to have again a very competitive car.
Source: eNCA
In other news – Zahara reportedly hospitalized, she may need a transplant
Popular Mzansi star, award-winning singer Zahara, real name Bulelwa Mkutukana, has reportedly been hospitalised and is receiving treatment at a Johannesburg hospital after falling ill.
Sources have told Zimoja that the Loliwe hitmaker was initially admitted to a medical ward, but later transferred to Intensive Care Unit (ICU) as her condition became worse. Read more