WHO: China Must Share More Information On COVID Impact
The World Health Organization (WHO) has stated that Chinese officials must provide more real-time information regarding Covid in the nation as illnesses rise.
Over the past few weeks, many of the nation's tight restrictions have been loosened; however, cases have increased dramatically, and many nations are now screening travelers from China.
WHO representatives said they need additional information on hospitalizations, deaths, and admissions to intensive care units.
Additionally, it needs immunization statistics.
In order to prevent the virus from spreading again, the United States, Spain, France, South Korea, India, Italy, Japan, and Taiwan have all mandated Covid tests for visitors from China.
Additionally, before boarding a flight, Chinese nationals coming in England will need to provide the results of a negative test.
The UN health agency stated in a statement following discussions with Chinese government representatives: "WHO again requested regular sharing of precise and real-time data on the epidemiological condition… Providing information on the number of vaccinations administered as well as immunization status, particularly for elderly and vulnerable patients.
The organization stated that it was prepared to offer assistance in these regions as well as assistance in tackling the problem of vaccine reluctance.
The need of monitoring and timely data disclosure was also emphasized in order to assist China and the rest of the world in developing accurate risk assessments and effective responses
On Tuesday, the WHO's technical advisory group on the development of Covid-19 is scheduled to convene. According to the agency, Chinese experts have been invited to give comprehensive data on viral sequencing.
It states that it is "understandable" that some nations are putting new travel restrictions on citizens leaving China.
Following protests in November against the government's handling of the epidemic, several of China's prohibitions were abruptly lifted.
China, which had a zero-Covid policy up until that point, had one of the strictest anti-Covid regimes in the entire world.
There were stringent lockdowns even if only a few instances had been discovered, widespread testing in areas where cases had been recorded, and Covid patients were required to be isolated at home or in government facilities under quarantine.
Lockdowns and quarantine regulations are no longer in effect. People can now once more travel internationally.
Since then, the number of cases has increased, with the Chinese authorities reporting roughly 5,000 cases every day. Analysts claim that these figures are significantly understated and that the actual daily caseload may be closer to one million.
Although only 13 Covid deaths have been reported in December officially, UK-based health data company Airfinity stated on Thursday that the disease is likely killing almost 9,000 people in China every day.
Japan issues tsunami alert as 7.3 magnitude earthquake hits Philippines
An earthquake of at least 7.3 magnitude struck Mindanao in the southern Philippines late Saturday, prompting evacuation orders and tsunami warnings (of waves) one metre (3 feet) or higher for Japan.
The waves might hit the Philippines by midnight (1600 GMT) and linger for several hours, according to the Philippine Seismology Agency Phivolcs. According to the US Tsunami Warning System, waves up to 3 metres above tide level may occur along many Philippine coastlines.
"Boats already at sea during this period should stay offshore in deep waters until further advised," Phivolcs reported, asking people living near the coast of Surigao Del Sur and Davao Oriental provinces to "immediately evacuate" or "move farther inland".
According to Japanese broadcaster NHK, tsunami waves of up to a metre were expected to impact Japan's southern coast about 1:30am on Sunday (1630 GMT on Saturday). Phivolcs projected that the tremor would cause significant damage, but warned of aftershocks.
According to Raymark Gentallan, the local police commander of Hinatuan, a beach town near the earthquake's epicentre, power has been cut off since the tremor, but no casualties or damage have been confirmed.
The Philippines, which is located on the Pacific Ocean's "Ring of Fire," a band of volcanoes causing seismic activity, is prone to earthquakes.
Moreover, a magnitude 7.5 earthquake was observed at a depth of 63 kilometres (39 miles) by the European-Mediterranean Seismological Centre (EMSC).
According to the US Geographic Survey, the quake had a magnitude of 7.6 and a depth of 32 kilometres (20 miles), and it occurred around 10:37pm., Philippines time (1437 GMT).
Source: eNCA
In other news – Gospel star Ntokozo Mbambo speaks on winning big at SAMAs & ignoring Kelly Khumalo's rant
Ntokozo Mbambo made history on the SAMA 29 stage this past November when she walked away with three trophies.
She won Best Contemporary Faith Music Album, Best Album and the highly coveted Best Female Artist Album. It made her the first contemporary gospel artist to win three awards on the same night at the South African Music Awards. Read more
Three killed in Jerusalem shortly before truce is extended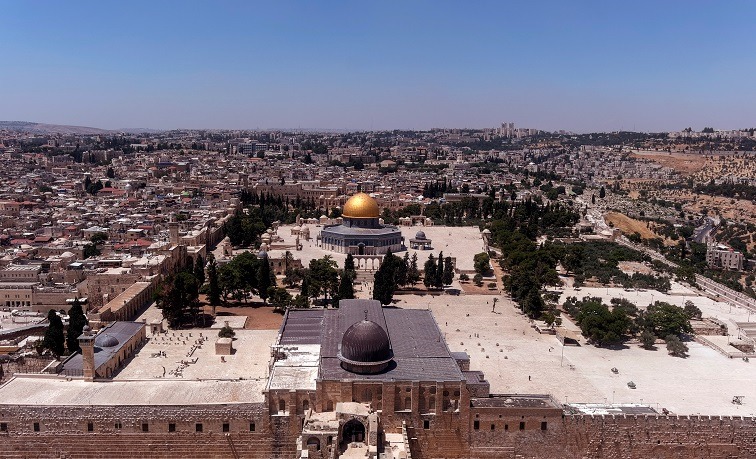 Shortly after Hamas agreed to extend its truce with Israel by one day just minutes before the pause was due to expire, Israeli police indicated that two Palestinian gunmen opened fire at a bus stop in Jerusalem, killing at least three people during the early morning rush-hour. The extension, now into its 7th day, after two extensions so far, will see a further 10 hostages released for an additional day's pause.
Key mediator Qatar announced the extension and indicated that the original framework remained in place in terms of the exchanges of Israeli hostages for three times the number of Palestinian prisoners.
The international community, including the UN Secretary-General, has insisted that the days-long pause in fighting was not enough to meet humanitarian needs in Gaza where a catastrophe continued to unfold.
Several countries including China have called for the current pause to lead to a permanent ceasefire and not a return to fighting which would only lead to a vicious cycle of violence. Israel is adamant that its military operations to dismantle Hamas would resume when the current pause lapses.
Source: SABC
In other news – VIDEO: DJ Maphorisa building a luxurious mansion as big as Mall of Africa
Popular South African Amapiano sensation and producer DJ Maphorisa took to Instagram to reveal his new housing project. The multi-award-winning producer recently hogged headlines when it was revealed that he was building a mega-mansion.
However, against the news, DJ Maphorisa did not openly confirm the news of his mansion. Read more