According German Chancellor, he won't send fighter jets to Ukraine
Just days after promising to provide tanks, the German Chancellor has ruled out deploying fighter jets to Ukraine.
Olaf Scholz cautioned against a bidding war for guns in an interview with a German newspaper.
To improve their capabilities, Ukraine has asked its allies to form a "fighter jet coalition."
The US stated that it would "very carefully" consider the notion of providing jets with Kyiv on Thursday.
Mr. Scholz stated in an interview with Tagesspiegel that the delivery of Leopard 2 tanks produced in Germany was his primary concern.
"It just seems silly," he remarked, "that we've just just decided [on sending tanks] and the next argument is shooting up in Germany."
After weeks of pressure from friends, Germany agreed on Wednesday to give Ukraine 14 of its Leopard 2 tanks.
Following Germany's pledge to supply the tanks, the US declared that it would send Ukraine its M1 Abrams combat vehicles.
11 found dead, 12 missing after Indonesia's Marapi volcano erupts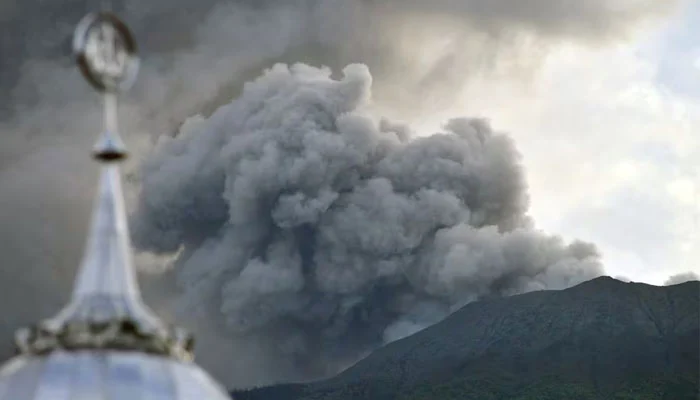 At least 11 climbers were found dead in Indonesia on Monday following the eruption of the Mount Marapi volcano in West Sumatra, according to a rescue official. Meanwhile, the search for the 12 missing climbers was temporarily suspended due to safety concerns.
According to Jodi Haryawan, a spokesman for the search and rescue team, three survivors and the remains of the 11 climbers — among the 75 people in the region at the time of Sunday's eruption — were discovered on Monday. The 2,891-meter (9,485-foot)-tall volcano erupted on Sunday, shooting ash up to 3 kilometers into the sky.
Following the eruption, authorities issued a second-highest level alert and restricted residents from within 3km of a crater due to a massive cloud of volcanic ash and ash-covered cars and roads. A small eruption on Monday prompted the search to be suspended, Jodi said.
"It's too dangerous if we continue searching now," he said. There were 49 climbers evacuated from the area earlier Monday and many were being treated for burns, he said. Mount Marapi is one of the most active volcanoes on Sumatra Island and its most deadly eruption was in April 1979, when 60 people died, Reuters reported.
This year, it erupted between January and February and was spewing ash around 75 metres-1,000 meters from the peak. Indonesia sits on the Pacific's so-called "Ring of Fire" and has 127 active volcanoes, according to the volcanology agency.
Source: SABC
In other news – Photos: A look into radio presenter Khutso Theledi's lobola negotiations
What a wedding celebration weekend for some well-known South African media personalities.
Congratulatory messages were the order of the day as multi-award-winning Radio presenter Khutso Theledi and gospel singer. Read more
WHO board to hold emergency meeting on Gaza health situation
The World Health Organisation's executive board will hold a rare emergency session on December 10 to discuss the health crisis in Gaza and the West Bank, with the Palestinian envoy seeking more medical aid and access for foreign healthcare workers. The WHO confirmed on Monday it had received a request from15 countries to hold the session, which will be convened by Director-General Tedros Adhanom Ghebreyesus in consultation with the Qatari chair.
The Palestinian ambassador to the UN in Geneva, Ibrahim Khraishi, said the meeting would focus mostly on Gaza, engulfed by war between its Hamas rulers and Israel, but also cover attacks on the health sector in the Israeli-occupied West Bank.
"We want to empower the WHO and call for the Israeli side not to target the medical sector. We want to allow for fresh medical supplies," he told Reuters, adding that his diplomatic mission was drafting a motion to be reviewed by the board. "One idea is to send more doctors in from around the world," he added, saying many countries had offered.
The "Occupied Palestinian Territory" is a WHO observer rather than a member state but has influence in the organisation through supporters.
Israel said the session was an example of the "double standards and disproportionate attention towards Israel in the multilateral arena". Only a fraction of Gaza's hospitals remain operational due to Israeli bombings and a lack of fuel, and those that are still functioning are increasingly overwhelmed by a new wave of wounded arriving.
Source: SABC
In other news – David Beckham embarks on new humanitarian campaign
David Beckham has lent his voice to support the fight against malaria for many years through his role on the Malaria No More UK Leadership Council.
The football star recently shared the Change the Story campaign video from Zero Malaria on his Instagram to raise further awareness. As a founding council member since 2009, Beckham is dedicated to elevating the issue through his platform. Read more