Berita needs a protection order from her crazy Husband
Nota has taken to his social media to talk about his estranged wife, Berita and tweeps think he is obsessed with her. Since the news about their divorce went viral, the star has consistently called out his former lover on Twitter and many are scared for Berita.
In a new post, Nota shared a screenshot on one of the post made by his ex who seems to be enjoying her life in Spain.
However, the star said he left a space for her at lunch with the family yesterday but did not show up. Tweeps then reacted stating Berita needs a protection order.
Left a space for her at lunch with the family yesterday… Usisi is too pathetic to swallow her pride & come home to her family because the streets want her to be a victim. Young women the streets don't want you happy, you'll be HOMELESS ALONE for Christmas posting old pictures!🤡 pic.twitter.com/0e8RT1xLTw

— GOOD Authority (@lavidaNOTA) December 26, 2022
Nota is a psychopath! I hope Berita isn't harmed in all this. https://t.co/QE9GXhOqfk

— mkhulu om'ncane (@__Tshepo) December 26, 2022
Nota is a danger to himself but mostly to Berita. I've seen such obsession.

— Azania (@azania1023) December 26, 2022
Source: Fakazanews
In other news – This is very sad – Babes Wodumo found out about Mampintsha's death on social media
Babes Wodumo reportedly found out about her husband Mampintsha's death on social media.
Newzroom Afrika reporter revealed that the singer got to know about her husband's death in the morning after a nurse from the hospital where Mandla was admitted, leaked the news on social media. Learn more
Ntokozo Mbambo on winning big at SAMAs & ignoring Kelly Khumalo's rant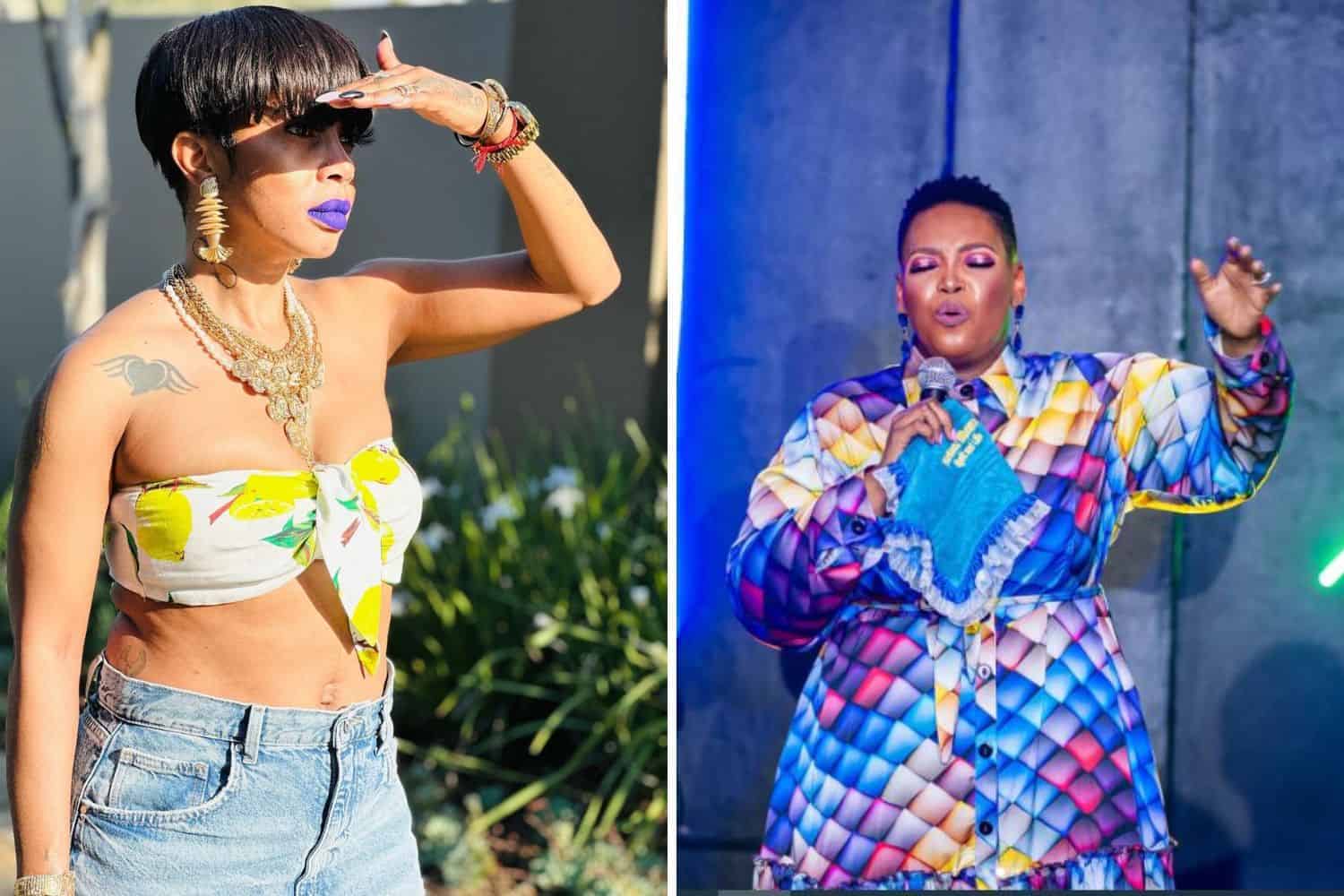 Well-known Mzansi Gospel star, Ntokozo Mbambo has enjoyed a year to remember, and she won't let anyone, not even Kelly Khumalo, get in the way of that.
Ntokozo Mbambo made history on the SAMA 29 stage this past November when she walked away with three trophies. She won Best Contemporary Faith Music Album, Best Album and the highly coveted Best Female Artist Album. It made her the first contemporary gospel artist to win three awards on the same night at the South African Music Awards.
Although one of the awards stung a certain Kelly Khumalo (More on that in a moment), Ntokozo Mbambo has been focused on celebrating a never-before-seen achievement after her clean sweep. We spoke to the singer to discover what this incredible achievement meant to her and how she dealt with unwanted noise.
It was a night of celebration for Ntokozo Mbambo as her 2023 album, Lavish Worship, won Best Album and Best Contemporary Faith Music Album. Speaking to The South African, she revealed how it felt to walk away with three trophies on the night, including Best Female Artist. We'd call it a hat trick in football, but we asked what that would be in music terms.
She replied, "In music terms that would be a triad chord [laughs]. I am honestly grateful to God for allowing my music to be able to have an impact on so many people's lives. When talking about the streams, my fans are just incredible and they make all of this possible by supporting me in every way. We don't do this for the awards, we do it because we love what we do, but it is always great to be recognized for what we bring".
There was one particular moment we discussed where, just after winning one award, she discovered (while backstage!) that she had won another immediately afterwards! "That was just so funny, we were backstage and the person accompanying me was just asking me to wait, probably just protocol. And then next thing it turns out I've won again! It was totally unexpected!"
Ntokozo Mbambo is so humble. The way she's speaks, the way she conducts herself. She isn't fazed at all by the fame or her recent hattrick of SAMAs triumph. She firmly has her feet on the ground. A rare thing to see.

— Olebogeng Legote 󱢏 (@OleLegote) December 1, 2023
The Sound of Revival star's night was pitch-perfect. However, the aftermath threatened to ruin it all when her fellow Best Artist nominee, Kelly Khumalo, went onto social media to complain after losing out to Ntokozo Mbambo. Without dwelling on the matter too much, we asked Ntokozo how she dealt with that moment as the topic trended for days on social media.
In her opinion, it was best to ignore it all. She said, "In these moments I always look to God and ask God to work through me. So I was not compelled to do or say anything, as a team we also decided not to respond. Instead, we wanted to focus on what mattered most – winning three awards at the SAMAs and making ourselves, our fans and families proud".
Now, the victory lap for Lavish Worship continues. When asked what fans can look forward to next she revealed "We shot a lot of visual performances of the songs on Lavish Worship. Now feels like a great time to work on releasing those in the next few months and fans can look out for more live videos like our 2023 Sound of Revival performance".
In other news – It always ends in tears: Dating shows Faith Nketsi flames
News that well-known Mzansi reality TV star and influencer, Faith Nketsi whose full name is Mapholoso Faith Nketsi was finally divorcing her short-term husband Nzuzo Njilo was met with relief from fans of the reality star and businesswoman.
The reason behind the celebration of the divorce was because Faith's brand took some knocks when her husband's corrupt business ways were aired on the covers of Mzansi's biggest tabloids. This did not help the reality star who already had a controversial history from accusations of running a brothel to an affair with a married man. Read More
Pictures: Mihlali Ndamase stuns Mzansi with her Goddess look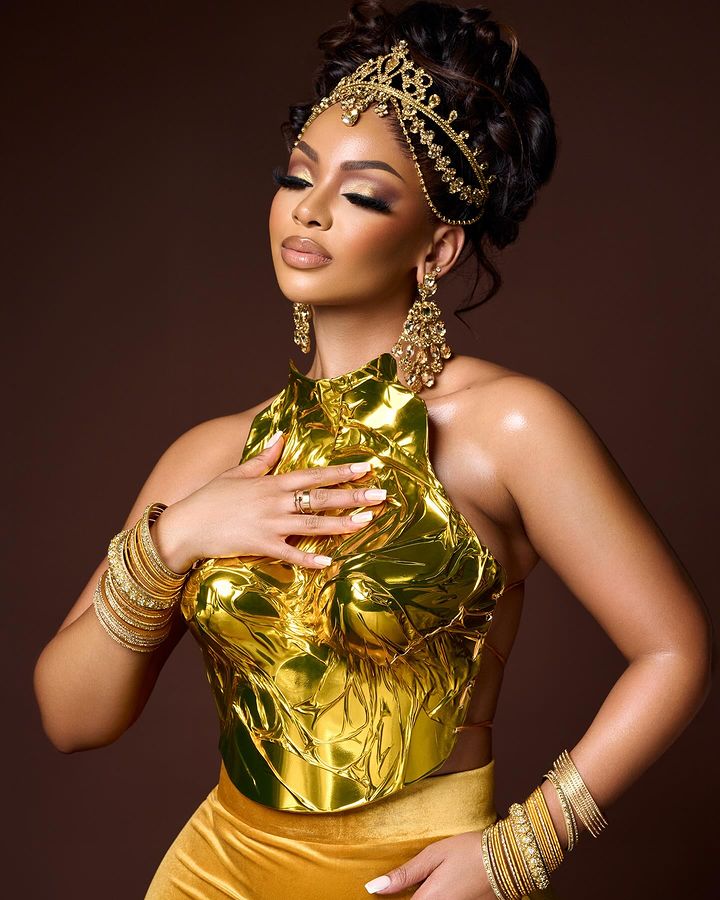 Popular Mzansi influencer Mihlali Ndamase set social media abuzz after she dropped her picture-perfect photos on Instagram. She is undoubtedly pretty as a picture and is not shy to show it.
The bubbly reality star is topping trends after her banging photos made rounds on social media.
The now-viral photos have gained thousands of comments and reactions since they were dropped on the internet. Taking to Instagram, Ndamase shared a series of photos wearing a golden top and complimented her look with jewelry.
The photos left many drooling. Her followers were more than convinced that she looked like a princess. However, Mzansi was quick to implicate her age into the mix. How old is Mihlali Ndamase?
@thuliphongolo commented: "Oh my! 😍."
@boity posted: "😍😍😍😍😍😍"
@tanya_the_therapist commented: "Are you even real."
The bubbly influencer recently celebrated her birthday in style. Her fans were more than puzzled that she was 27 years old. Ndamase was born on 29 November 1996 in Kokstad, KwaZulu Natal, South Africa.
Rumour mill has said she has gone under the knife several times for her picture-perfect looks.
In the backdrop of her fame, she has made her fair share of drama. Over the years, she has made headlines for the wrong reasons, from relationship woes to alleged BBLs.
She once rubbished claims that she is dating Leeroy Sidambe for money. The two have often wowed Mzansi with their couple's goals, from lush anniversaries to random surprises.
A few months ago, she was topping trends after showing her new body. Mzansi was more than convinced that she went under the knife for her new hourglass body.
Source: News365.co.za
In other news – It always ends in tears: Dating shows Faith Nketsi flames
News that well-known Mzansi reality TV star and influencer, Faith Nketsi whose full name is Mapholoso Faith Nketsi was finally divorcing her short-term husband Nzuzo Njilo was met with relief from fans of the reality star and businesswoman.
The reason behind the celebration of the divorce was because Faith's brand took some knocks when her husband's corrupt business ways were aired on the covers of Mzansi's biggest tabloids. This did not help the reality star who already had a controversial history from accusations of running a brothel to an affair with a married man. Read More