Guinness Book Of Records' oldest person sister André dies at 118
Sister André, formerly Lucile Randon and the oldest woman according to the Guinness Book of Records, passed away at the age of 118. She was born on 11 February 1904.
She was confirmed as both the oldest person living (female) and overall oldest person living back in April 2022 following the passing of Kane Tanaka (Japan).
Lucile, who took the name of Sister André in 1944, is the second-oldest French person and the second-oldest European person ever recorded.
In her earlier years, Sister André worked as a teacher, governess, and childcare provider for children during World War II.
Prior to becoming a Catholic nun, she worked for 28 years with elderly and orphan patients at a hospital in Vichy, Auvergne-Rhone-Alpes. Sister André was also the oldest living nun and had devoted the majority of her life to religious service.
She received a letter from Pope Francis in 2019 and was designated an honorary citizen of Toulon, which is in the Provence-Alpes-Cote d'Azur area. More recently, Sister André received yet another startling record for the oldest COVID-19 survivor.
On January 16, 2021, she tested positive for the coronavirus. To stop the virus from spreading, she was immediately quarantined at her retirement home, but she eventually recovered after three weeks.
Jeanne Louise Calment (France) currently holds the record for being the oldest person ever, and Lucile was just over three years away from breaking it.
Jeanne, whose birthday was February 21, 1875, lived for 122 years and 164 days.
In other news – Msaki takes a break from music after Rihanna calls her weird
Msaki whose real name is Asanda Mvana announced taking a break from music. Following weeks of trending and being the talk of the internet, the star finally concluded that she is leaving music.
The singer released an official statement stating that she can't handle the bullying and critics from her alleged cheating affair with Smash Afrika. She thanks people who have been supportive of her musical journey.Learn More
Teenager shoots student dead at Russian school before killing herself
A 14-year-old girl shot a fellow pupil dead and wounded five other children today before killing herself at a school in the Russian city of Bryansk, officials said.
"According to preliminary investigation data, a 14-year-old girl brought a pump-action shotgun to school, from which she fired shots at her classmates," Russia's Investigative Committee said in a statement.
Investigators were working to establish the motive, the statement said. Regional governor Alexander Bogomaz called it a "terrible tragedy." He said the five people wounded were all children with mild or moderate injuries.
The news outlet Mash published what it said was a photograph of the dead shooter, sprawled on the floor and dressed all in black. It said she was also armed with a hunting knife.
The photo appeared to show a long-handled knife tucked into her right boot.
Guns are normally tightly controlled in Russia, but Bryansk is one of several southern regions that have seen cross-border attacks in the course of the war with Ukraine, and where Moscow has encouraged the formation of self-defence units.
"Together with law enforcement agencies, we are determining the circumstances under which the student was able to obtain and bring a weapon to school," Bogomaz said.
Russia has seen several school shootings in recent years.
In 2018, an 18-year-old student killed 20 people, mostly fellow pupils, in a mass shooting at a college in Russian-occupied Crimea, which Moscow seized from Ukraine in 2014.
In September last year, a gunman with a swastika on his teeshirt killed 15 people, including 11 children, and wounded 24 at a school in Izhevsk where he had once been a pupil, and then committed suicide, investigators said.
Source: eNCA
In other news – Mzansi concerned for Zahara who's reportedly fighting for her life
South Africans are praying for award-winning musician Bulelwa Mkutukana aka Zahara who was admitted into hospital and transferred to ICU after falling seriously ill.
A source from the hospital revealed to Zimoja on Sunday, 3 December that chances of Zahara spending Christmas in hospital are high after she was admitted a fortnight ago with a liver-related complications. Read more
EU crisis management chief slams attack on West Bank school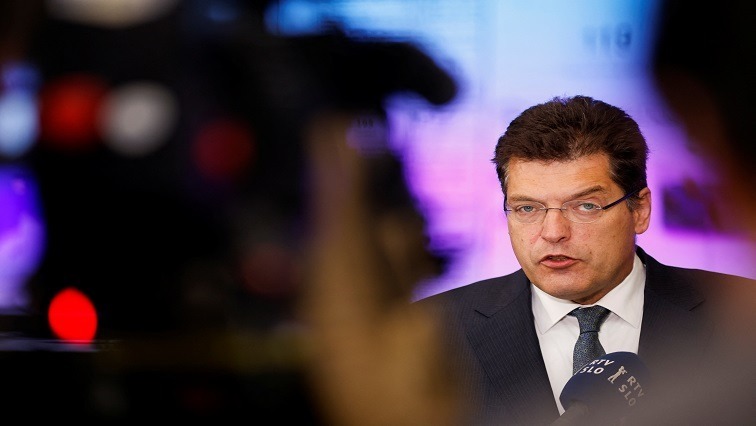 The European Union's commissioner in charge of the bloc's crisis management condemned on Wednesday an attack by Israeli settlers on a school in Zanuta, a Palestinian village situated in the Israeli military-occupied West Bank.
"Israeli settlers demolished a school in Zamuta, a village in the occupied #Palestinian Territory," Janez Lenarcic, the EU's Commissioner for Crisis Management, wrote on social media platform X, using an alternative spelling for Zanuta. The school was built by EU funds – because every child, everywhere has a right to education. This destruction is intolerable and a violation of International Humanitarian Law," added Lenarcic, who also deals with humanitarian aid.
Earlier this week, the United States began imposing visa bans on people involved in violence in the West Bank, after it and other countries appealed to Israel to do more to prevent violence by extremist Jewish settlers against Palestinians.
The Israel military occupied the West Bank, which Palestinians want as the core of an independent state, in a 1967 Middle East war. Israeli settlers have since built Jewish settlements there that most countries deem illegal. Israel disputes this and cites historical and biblical ties to the land.
The West Bank is home to 3 million Palestinians who live among more than half a million Jewish settlers. Continued settlement expansion is one of the most contentious issues between Israel, Palestinians and the international community.
Source: eNCA
In other news – No girlfriend allowance from Sjava
Well-known South African singer and rapper, Sjava doesn't support the idea of giving girlfriends allowances.
The musician made this known while speaking on a media platform. Read more