It's been a difficult year: Rhythm City' actress Mapula Mafole reveals that she lost her father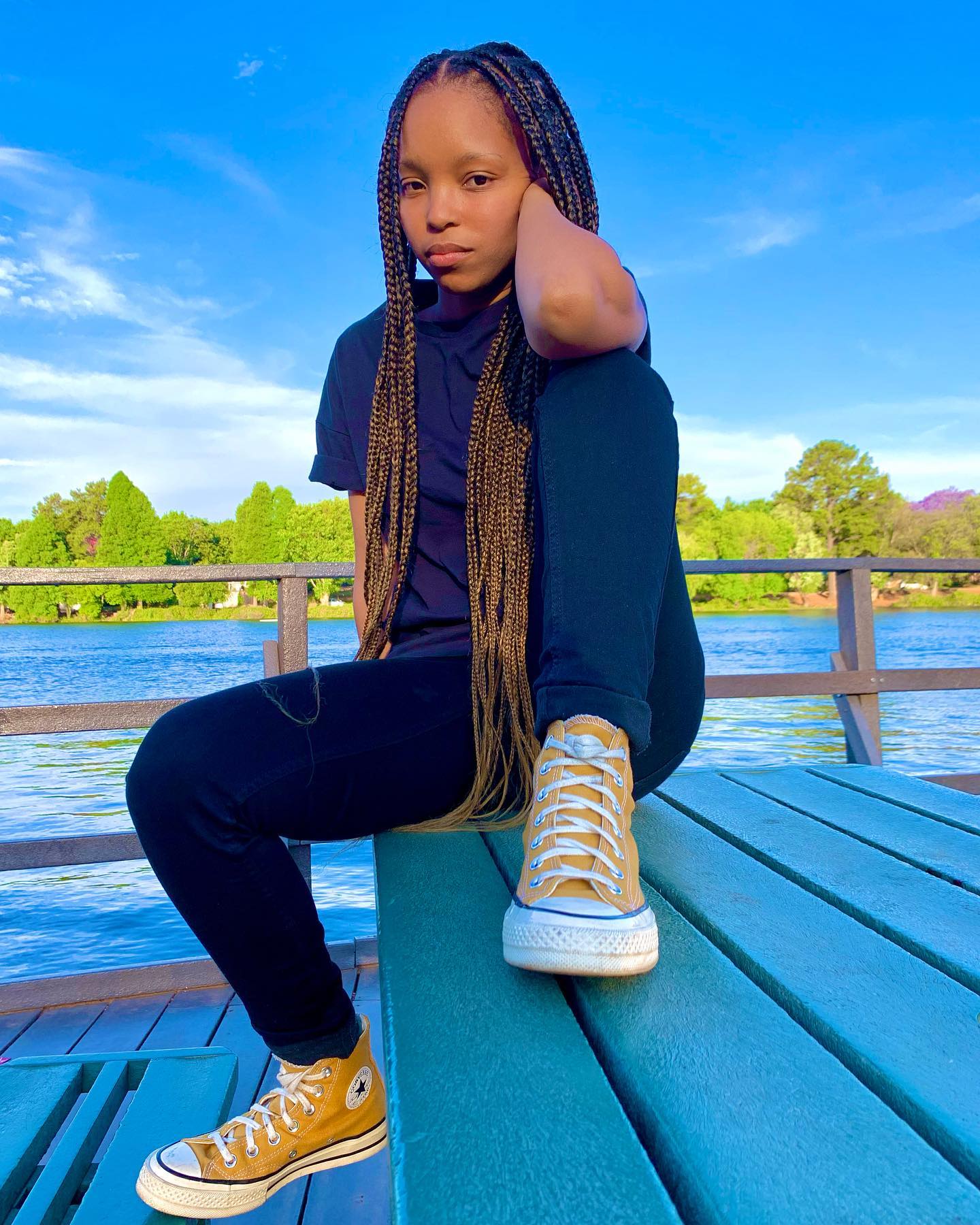 Actress Mapula Mafole, who is popular for her role on the e.tv soapie Rhythm City, says she misses her dad who was her biggest fan. The talented Rythm City actress, Mapula Mafole took to her social media accounts on Sunday, 19 November to pay tribute to her father who passed away a month ago.
"It's been a difficult year. A month ago today, I lost my dad. I'm still not okay. I don't particularly want to be here anymore, but he would have wanted me to go on. She added that her father was her biggest fan and believed in her and that's her only motivation now. She also hinted that her late father passed away from cancer by concluding her tribute with her hashtag #cancersucks.
Mafole also revealed on her Instagram account that her heart is broken and that nothing makes sense anymore because everything reminds her of him. I hate that i can't share things with you anymore. I hate that you are not here. I will love and miss you until my last day Papa."
Its been a difficult year. A month ago today, i lost my dad. Im still not okay. I don't particularly want to be here anymore but he would have wanted me to go on. He was my biggest fan and believed in me. Thats my only motivation now. Anyway… I miss you Papa 💔🕊️ #cancersucks pic.twitter.com/XUF04hkzvR

— Mapula Mafole (@mapulamafole) November 19, 2023
Source: The southafrican
In other news – Halala! Andile Mpisane and his wife, Tamia welcome baby number 2 – WATCH
Royal AM chairperson Andile Mpisane together with his wife, Tamia announced that they have welcomed their second child together, via an Instagram post on Saturday 18 November. This is 22-year-old Andile's fourth child.
Back in July, Tamia Mpisane announced that she and her husband, Andile Mpisane were expecting their second child together. The model has since announced that they have welcomed their second baby together, Andile's fourth. Read more
Bontle Modiselle reveals she has never fought or screamed at husband, Priddy Ugly
Mzansi actress, television presenter, radio personality, dancer, choreographer, singer, and model, Bontle Modiselle recently visited Podcast and Chill with MacG and discussed her relationship with Priddy Ugly, real name Ricardo Moloi. According to the famous dancer, she and the rapper have never had one fight since the start of their 14-year-long relationship.
While some people have trolled the young couple and accused Bontle of lying about the matter, others have shared hopes of having the same kind of relationship. Jokingly, some asked how she prayed for this kind of romance.
When it comes to relationships, love, and romance, it is completely normal for couples to lose themselves.
More often than not, arguments and fights ensue when certain needs and expectations from each other are not met.
A good relationship requires communication but even when there is good communication, fights are still part of most relationships.
This is why when local media personality Bontle Modiselle told MacG that she and her husband Priddy Ugly never fight — many didn't believe her.
According to Bontle who shares a young daughter, Afrika, with the musician, they started dating in 2009 and never had a fight.
Watch:
Source: News365.co.za
In other news – Ntando Duma head over heels in love with her unknown man
Well-known Mzansi actress and singer, Ntando Duma says she is happily in love as she has found a partner who practises good communication in their relationship.
This after a video of Bontle Moloi, née Modiselle, talking about how she and her husband rapper Priddy Ugly navigate disagreements during an interview on Podcast and Chill resurfaced on the X timeline on Tuesday. "We don't fight. We disagree, but we don't fight. He's never raised his voice, I've never raised my voice. Read More
Ayanda Ncwane confirms new relationship
Ayanda Ncwane has been keeping her private life under wraps, leaving many to guess. Ncwane is topping trends in the backdrop of her interview on Mzansi Magic Sip & Talk show.
Over the years, Mzansi has been trying to connect the dots about her new boyfriend but is hitting a dead end. Ayanda Ncwane has set the record straight about her love life and has made it known that there is a new man in her life. She was married to multi-award-winning gospel singer Sfiso Ncwane. Ncwane died in 2016 following health complications at his Johannesburg house. Ayanda has been flying solo for the past seven years since the untimely death of her husband.
While on Sip and Talk, anchored by Dineo Ranaka, the bubbly reality star disclosed that she has finally found a man but would keep his identity under wraps for now. She went on to reveal that he was "a good kisser". Ayanda Ncwane confirmed her new relationship and is now off the market.Ncwane said, "Oh yes, I'm happy to tell you I have found love, finally. Even the Bible says there's time for grieving and mourning. I believe I have mourned my husband enough. After lengthy pondering, I felt it wise to dust myself off and move on with my life."
However, she said she will reveal much about her new man when the time is right. She also made it known that she was in good books with her mother-in-law despite their rumoured fallout in the backdrop of Sfiso Ncwane's death.
The interview has gained thousands of comments and reactions since it dropped on the Internet. Ayanda and Sfiso have two sons. A few months ago, a rumour mill had it that one of their sons followed in his late father's footsteps as he embarked on a singing career.
Source:  News365
In other news – Emtee plans to move out of South Africa
Emtee reveals he will be relocating to another country, but he will keep representing South Africa wherever he is. The rapper made this known on Wednesday while tweeting his next plan.
Emtee whose real name is Ndevu Mthembeni says he wants to move out of SA because of the death threats. Read more