Black Panther actress Lupita Nyong'o and her man split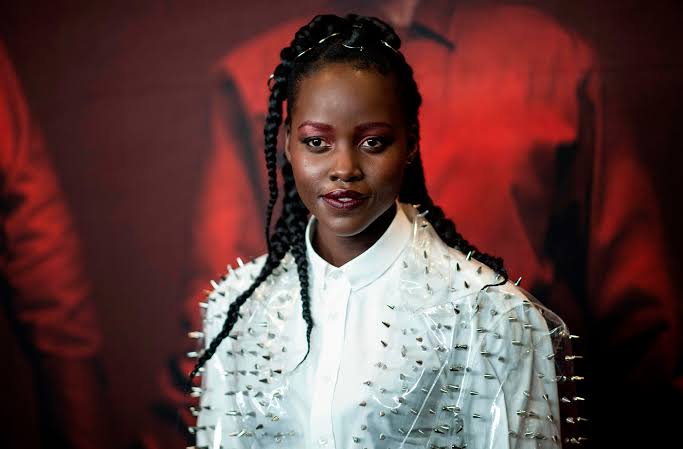 It has ended in tears for well-known Mexican-Kenyan actress, Lupita Nyong'o and her boyfriend, Selema Masekela as they have broken up.
The Black Panther star announced their split in a lengthy Instagram post on Thursday.
"I find myself in a season of heartbreak because of a love suddenly and devastatingly extinguished by deception. I am tempted to run into the shadows and hide, only to return to the light when I have regained my strength enough for me to say, 'Whatever, my life is better this way'. But I am reminded the magnitude of the pain I am feeling is equal to the measure of my capacity for love. And so I am choosing to face the pain, cultivating the courage to meet my life exactly as it is, and trusting this too shall pass."
She opened up about why she decided to reveal the news publicly.
"I share this to keep it , and hoping the knowledge of my experience might be useful to someone else out there experiencing the grip of heartbreak who is poised to try and escape from the pain and miss out on the wisdom that comes from it."
Lupita went public with their romance, saying: "We just click."
The pair didn't share details of when they linked up or when they started dating, but Elle reported Selema was vocal about his crush on the actress.
"Hypothetically speaking of course, let's say you're seated behind Lupita Nyong'o on an airplane, what would be your opening line?" he tweeted.
"Anyone comes up with a good opener for me with Lupita Nyong'o, send em. Cause I'm really sittin' right behind her on this flight. #stumped."
The multi-award-winning actress penned a sweet message to him as he celebrated his 52nd birthday.
"And then the universe saw it fit to bring this sunshine human into my orbit, and this day marks his introduction to life," she wrote in a video montage of Selema dancing on different occasions.
"Every day is full of #goodenergy and reasons to dance with @selema as my favourite playmate. Happy birthday, mi amor."
Selema has not yet publicly addressed the breakup on social media.
Source: News365.co.za
In other news – Actress Deli Malinga reportedly not leaving 'Umkhokha: The Curse'
Ex-Generations actress Deli Malinga who currently plays the role of Mamzobe in Umkhokha: The Curse is staying with the telenovela. Entertainment commentator Phil Mphela has announced that Umkhokha: The Curse actress Deli Malinga is not leaving the show.
This comes after isiZulu publication Isolezwe reported that Uzalo actress Baby Cele might replace fan-favourite actress Deli Malinga as Mamzobe in the telenovela. Read More
Kim Kardashian left heartbroken
Kim Kardashian was reportedly left heartbroken after her daughter, North West, told her she wanted to live with her controversial father, Kanye West. According to Life & Style, the reality TV megastar always feared her kids, North, Saint, Chicago, and Psalm, would one day choose their father over her.
In a recent episode of her hit reality TV show, The Kardashians, the Skim founder revealed how her 10-year-old prefers to live in Kanye's apartment than Kim's luxury house. Kim said North wants a simpler lifestyle with no nannies, no chef and no security. "She'll start crying, 'Why don't you have an apartment? I can't believe we don't have an apartment.'" she said of her eldest daughter.
Speaking on the matter, the tipster said, "North wants a simpler life, to be a kid in a normal home, but it's breaking Kim's heart to hear her say those things. That's Kim's greatest fear — having her kids pick Kanye over her," the insider revealed.
It is pertinent to note how close of a bond North has developed with Kanye's new wife, Bianca Censori, which is another stressful matter for Kim. A source told Star Magazine, "Kim thinks Bianca is getting too close to her daughter," adding that she is "definitely jealous" of the new woman in Kanye's life.
Source: People
In other news – Jennifer Lopez sets the record straight on Ben Affleck's love letter
Two decades ago, Ben Affleck wrote a love letter to Jennifer Lopez. Fast-forward to today, the latter's new album teaser saw her burning a letter, which led some to believe it was his husband's old letter. Now, she is clarifying.
Speaking at the ELLE Women in Hollywood Awards red carpet, the Grammy winner shared, "That was a prop! Read more
Brad Pitt trying to cool off the heat with son Maddox amid memoir rumours
Brad Pitt is desperately trying to fix his strained relationship with his and Angelina Jolie's eldest adopted son, Maddox Jolie-Pitt, amid rumours he is writing a memoir. According to a report by OK! Magazine, the 22-year-old is writing an explosive tell-all to expose the Curious Case of Benjamin Button star.
The alleged book is set to explore Maddox's relationship with Brad Pitt and their now-infamous plane fight in 2016, during which the actor reportedly abused Jolie and his kids.
Meanwhile, the same publication said that Pitt is working to cool off the heat with Maddox by taking "full responsibility" of their 2016 fight. The insider said that while Pitt's older kids, Maddox, Zahara, and Pax, seems to be against him, he is on good terms with his younger children, Shiloh, Vivienna, and Knox.
"He's on good terms with them. He lost a lot of precious time with them during the custody battle, and he's determined not to miss any more," the source said.
"Brad's taken full responsibility for his actions," the insider said, adding that it's now up to his kids "to make up their own minds about him and see him for who he is.
Source: people
In other news – Emtee plans to move out of South Africa
Emtee reveals he will be relocating to another country, but he will keep representing South Africa wherever he is. The rapper made this known on Wednesday while tweeting his next plan.
Emtee whose real name is Ndevu Mthembeni says he wants to move out of SA because of the death threats. Read more