Murdah Bongz accused of housebreaking & stealing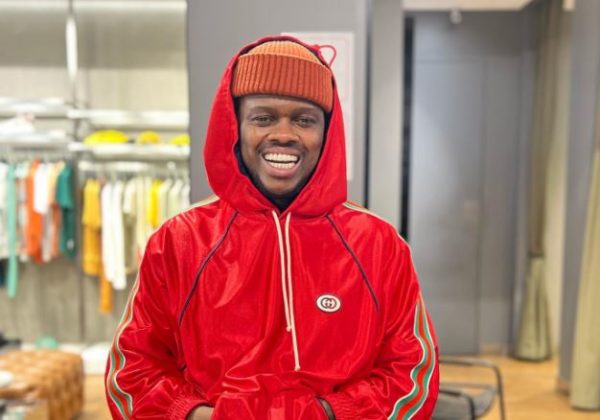 Ex-Black Motion member and DJ Zinhle's husband Bongani "Mörda" Mohosana (previously Murdah Bongz) is allegedly in trouble with the law after a case of theft and housebreaking was opened against him.
According to a source who spoke to Sunday World, the musician is accused — by his former record label boss Moses Nkia Mokgoko — of breaking into the group's Centurion house on Thursday, 15 December.
Mokgoko owns Spirit Motion, the record label that Black Motion is signed to.
The source alleged that Murdah Bongz stole studio monitors, a television set, computer hard drives, and mixing desk from the house which the Joy Joy duo use as an office and studio. They allegedly discovered a forced entry.
It is reported that the house belongs to Mokgoko, Murdah Bongz, and Thabo "Smol" Mabogwane. However, the Woza Sambe DJ vacated the house and moved in with his wife DJ Zinhle when he went solo in October. Murdah bongz was replaced by Kabelo "Problem Child" Koma — who now joins Thabo Smol as the second member of Black Motion.
During his interview last month on Kaya 959 with Dineo Ranaka and Sol Phenduka, Murdah Bongz expressed that Thabo Smol did not inform him before making the announcement that he is no longer a member of Black Motion or that he will be replaced by Problem Child.
Murdah Bongz has allegedly broken into the house before, but his former co-workers let it slide. At the time, he allegedly deleted the duo's music and took Thabo Smol's passport.
"This is not the first time he did this. A few weeks ago, he allegedly went to the house and trashed it. He then went into the studio and allegedly deleted some of the songs Smol and Problem Child had recorded. Thereafter he allegedly took Thabo's passport and left.
"After some discussions with him they decided to let it slide and not press charges. They instead changed the door locks," said the source.
Gauteng SAPS spokesperson Colonel Noxolo Kweza confirmed to The South African website that a case of theft and housebreaking was indeed opened, however no arrests had been made and investigations are continuing.
Murdah Bongz had not responded to questions we sent to him at the time of publishing.
In other news – PICS: Shauwn Mkhize (MaMkhize) allegedly gets a BBL and here's why
South African businesswoman and reality TV star, Shauwn "MaMkhize" is living her best life, posting up a storm during her luxury vacation in the Maldives. But judging by her pictures, followers are convinced that the Royal AM boss has either had plastic surgery in the form of a Brazilian butt lift (BBL) or has had her Instagram images drastically altered.
The businesswoman and the rest of her family – including son Andile Mpisane – are enjoying a break on the tropical island. Learn More
Ranaka's sisters didn't talk for a year due to conflict between them
Manaka, Mpumi, and Dineo Ranaka didn't talk for a year due to conflict between them. The siblings didn't reveal why they were not on talking terms. However, they've reconciled and they briefly talked about the incident to Zimoja. We fight and we are not pretentious towards one another," says Mpumi
"It would have been sad for me to get married, which is something that is happening soon without my sisters being there. So, I am happy that we have reunited," she added.
Manaka's mind was muddled with various questions after the three sisters were invited to be guests on Festive Get-Together in the Life Artois: "Firstly, I asked myself, why they would want the three of us; myself, Mpumi and Dineo? What do they know? Do they know besingakhulimisani? (Did they know that we were not on speaking terms) We didn't know we would go through some healing process that we didn't ask for," she admits.
The actress further explained how they reunited at their dad's 80th birthday.
" We have just started talking slightly after a year of not speaking because of our dad," Manaka says. "God works in mysterious ways. We were not talking when my dad turned 80. We arrived, ate and at the end of the birthday lunch, we were talking. We didn't even bicker, as one would expect. At the end of that evening, everyone was in tears, we were talking and bonding. Yes, there are some unresolved issues, but we love each other, after all, we are siblings. The sisters didn't disclose why they were not talking, but being able to reconcile and reunite back as sisters excited them.
In other news – Winnie Mashaba gets married again
Dr Winnie Masahaba announces her new marriage following her divorce from Makgokgo Makgopa. The singer and her ex-husband divorced in 2021 after 16 years of marriage.
Speaking about her divorce, she said, "I will never go to media to discuss the separation. Even if I can get married again, two or five times. Read more
Pic of SK Khoza in the village goes viral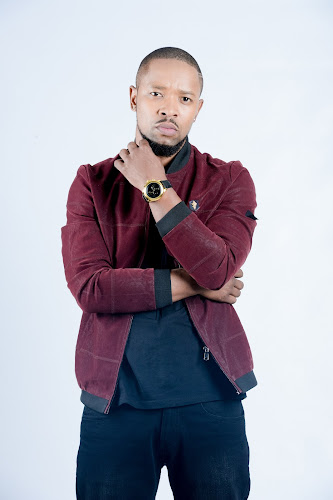 Last year, South African actor SK Khoza caused quite a stir on social media after videos of him engaging in heated confrontations with a number of people went viral. Many social media users expressed concern for the actor who was acting extremely out of character. He later apologized for the videos and says that he was in a "very dark place". Shortly afterwards, he disappeared from the spotlight and avoided negative publicity. And now a photo of him looking healthy and happy is trending.
In 2022, South Africans wondered out loud whether former The Queen actor SK Khoza has developed a drug problem after he was seen going on violent rages in more than one video clip.  The TV star later explained that he was "trapped in a very dark space".
He also added that he has chosen to seek help. And now a photo of him looking much happier and healthier than he has been in a while has gone viral on social media. Take a look below: Many in the comment section loved how good and calm he looks these days.
"I guess he needed a little break from the noise. I say that's the best decision," one person said while another wrote: He needs the break, shame poor guy has been through a lot. I also did this once, there is a place called Oudtshoorn, I went to do my driver's licence for a week, but the place is Soo beautiful and calming I ended up staying for 6months.
Source: The south african
In other news – Kim Kardashian Dazzle at Balenciaga Show in L.A
Balenciaga takes Hollywood! Kim Kardashian, Nicole Kidman and Salma Hayek were among some of the A-list guests attending the brand's show in Los Angeles on Saturday, where the fashion house's Fall 2024 collection was unveiled.
Kardashian, 43 — who was named ambassador of Balenciaga in February 2022 — sported an edgy look at the show, wearing nude Panta leggings layered with black lace, a nude high-neck top and a black Balenciaga logo jacket. Read more