Residents told to be alert as cable theft persists at an alarming rate in Johannesburg
The MMC of environment and infrastructure services (EISD) for the City of Johannesburg, Michael Sun, on Wednesday called on residents to play an active role in guarding infrastructure.
Sun said critical infrastructure, which was essential to providing basic services to the people of Johannesburg, remains under siege from vandals and thieves.
According to the municipality, cable theft continued at alarmingly high levels during the festive season, especially after incidents of flooding at the beginning of December.
In the past week, City Power continued to battle rampant cable theft in Roodepoort, with 17 incidents reported.
Last year more than 200 JoJo tanks, provided by Johannesburg Water to communities to supply areas without formal services, were either stolen or vandalised.
"This situation breaks my heart, cable theft and infrastructure vandalism is killing service delivery across the country. We need communities to work with us this year to ensure we put an immediate stop to this plague," said Sun.
The EISD launched an infrastructure protection initiative to work with neighbourhood watches and other groups to help safeguard City Power's electrical grid, but cable theft remains rampant.
"Though our effort with City Power has helped to put 147 cable thieves behind bars in the past six months of 2022 — almost double the amount compared to the previous 12-month period — cable theft is still far too high, with instances occurring daily.
"This year we are going to redouble our efforts and ensure City Power works in tandem with law enforcement agencies and shoulder-to-shoulder with communities to extinguish this horrendous crime against lives, livelihoods and our national stability," he said.
City Power is crafting an emergency plan to deal with cable theft immediately, which will include adding to its security budget, which already stands at more than R100m.
Joburg Water is also revising its approach to the deployment of water tankers.
The entity deploys or installs JoJo Tanks in communities as a last resort when conventional tap water cannot be supplied. However, this cannot be continued, at the rate these units are disappearing in communities.
"Information about incidents of cable thieves and vandals, or JoJo tanks disappearing or being damaged, is seldom shared by the communities in which they occur.
"This is why I am appealing to every single Joburg citizen to not sit back and watch our valuable infrastructure being stolen or vandalised, only to enrich the criminals living among us. If you see or hear something, report it. Information can be supplied anonymously too. Your city needs your help," he said.
To report cable theft to City Power, use any of these 24-hour hotlines: 011 490 7900; 011 490 7911; 011 490 7553. Alternatively, WhatsApp 083 579 4497.
To report vandalism or theft of Joburg Water infrastructure use this anonymous line: 0800002587.
In other news – Ntsiki Mazwai supports Enhle Mbali
Ntsiki Mazwai has made it clear that she's standing with Enhle Mbali after she trended for allegedly cheating with a married man Some tweeps accused women who supported Enhle and Lady Zamar's alleged abuse claims of being toxic after it emerged that Enhle is, allegedly, emotionally abusing a married woman Ntsiki defended both Enhle and Lady Zamar, adding that she still believes Black Coffee and Sjava allegedly abused the two stunners. Ntsiki Mazwai has shared her thoughts on Enhle Mbali's alleged cheating ways.
The opinionated poet took to her timeline to defend Enhle after she was accused of cheating with a married man. Enhle claimed her ex-man, Black Coffee, emotionally abused her when he cheated on her, but she's now, apparently, emotionally abusing another woman after allegedly cheating with her hubby. Learn More
Nasty C – Nigeria has too much talent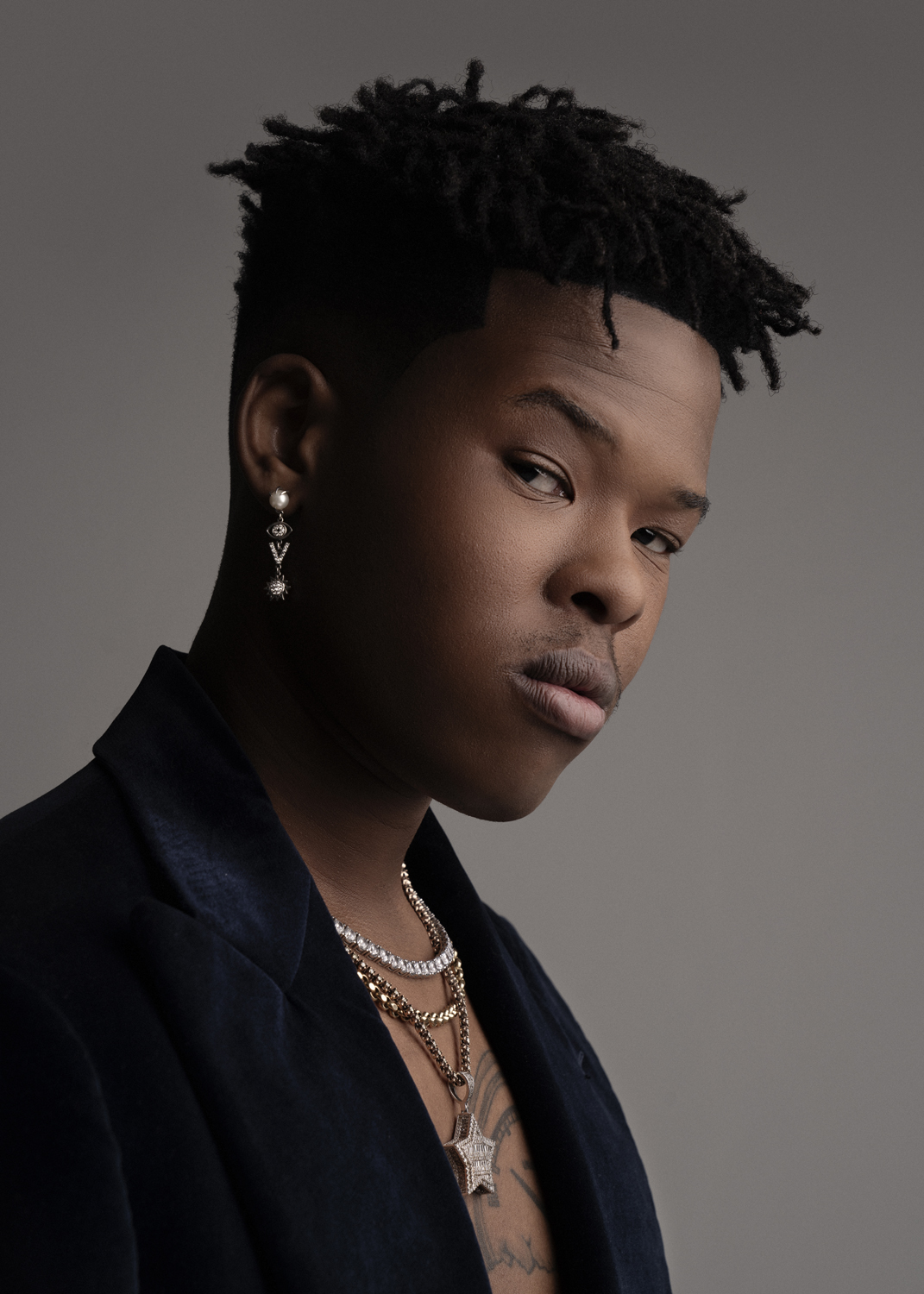 Nasty C, real name Nsikayesizwe David Junior Ngcobo speaks highly of Nigeria. The South African rapper fulfilled his promise of visiting 9ja after receiving much love from his fans living there.
He travelled there and cooked up collaborations with some Nigerian rappers, Odumodublvck and Ladipoe. Nasty C has been given a Nigerian name, which is Ebuka. The rapper undoubtedly enjoys his experience there as seen in video clips and photos.
Speaking about Nigeria, the Mzansi star wrote, "Too much talent out here it's sickening
Chocolate City star Tariq linkups with Nasty C at a recording camp pic.twitter.com/iOmeI8tccR

— DeeDee🌟 (@DiianaD_) November 5, 2023
In other news – Mihlali Ndamase's fake luxury lifestyle exposed
Mihlali Ndamase gets trolled after her fake life got exposed by a famous South African public speaker, Vusi Thembekwayo.
Vusi didn't mention names while speaking about how a famous Mzansi influencer entered a private jet without flying in it. Read more
Vinicius Junior extends Real Madrid deal until 2027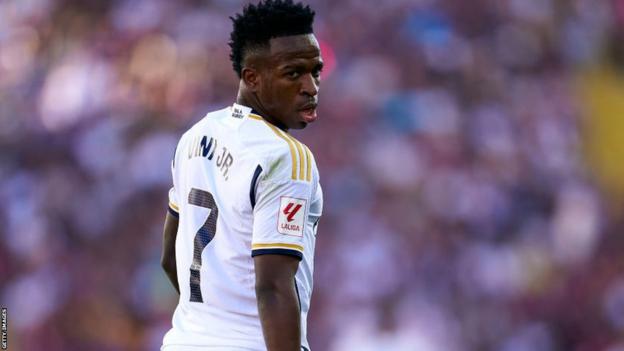 Brazilian forward Vinicius Junior has signed a new contract with Real Madrid that runs until 2027, the Spanish club announced on Tuesday. Real Madrid and Vini Jr. have reached an agreement to extend the player's contract, linking him to the club until 30 June 2027," the club said in a statement.
Vinicius, 23, joined Madrid in 2018 from Brazilian club Flamengo and has developed into one of LaLiga's standout players, scoring the winning goal in last year's Champions League final against Liverpool. His existing contract was due to expire at the end of this season. Local media reported an extension had already been agreed last year, but it was only made official on Tuesday.
The club provided no financial details, but Spanish media reported the arrangement includes a one-billion euro release clause – identical to those inserted into the contract of several Barcelona youngsters. Vinicius finished sixth on Monday in this year's Ballon d'Or voting and also received the Socrates award, named after the Brazil icon, in recognition of his humanitarian work.
👕 #ViniJr2027 pic.twitter.com/9t28wMH6It

— Real Madrid C.F. 🇬🇧🇺🇸 (@realmadriden) October 31, 2023
Source: Supersport
In other news – Kairo Forbes wins at SASMA 2023
Kairo Forbes bags a win at the South African Social Media Awards (SASMA) 2023. The young star returned home at the Social Media Kid Influencer of the Year.
The late AKA's daughter had family and friends stand by her at the event as she walked to accept her award. Read more