Actor Hungani Ndlovu (Tbose Maputla) allegedly leaving Skeem Saam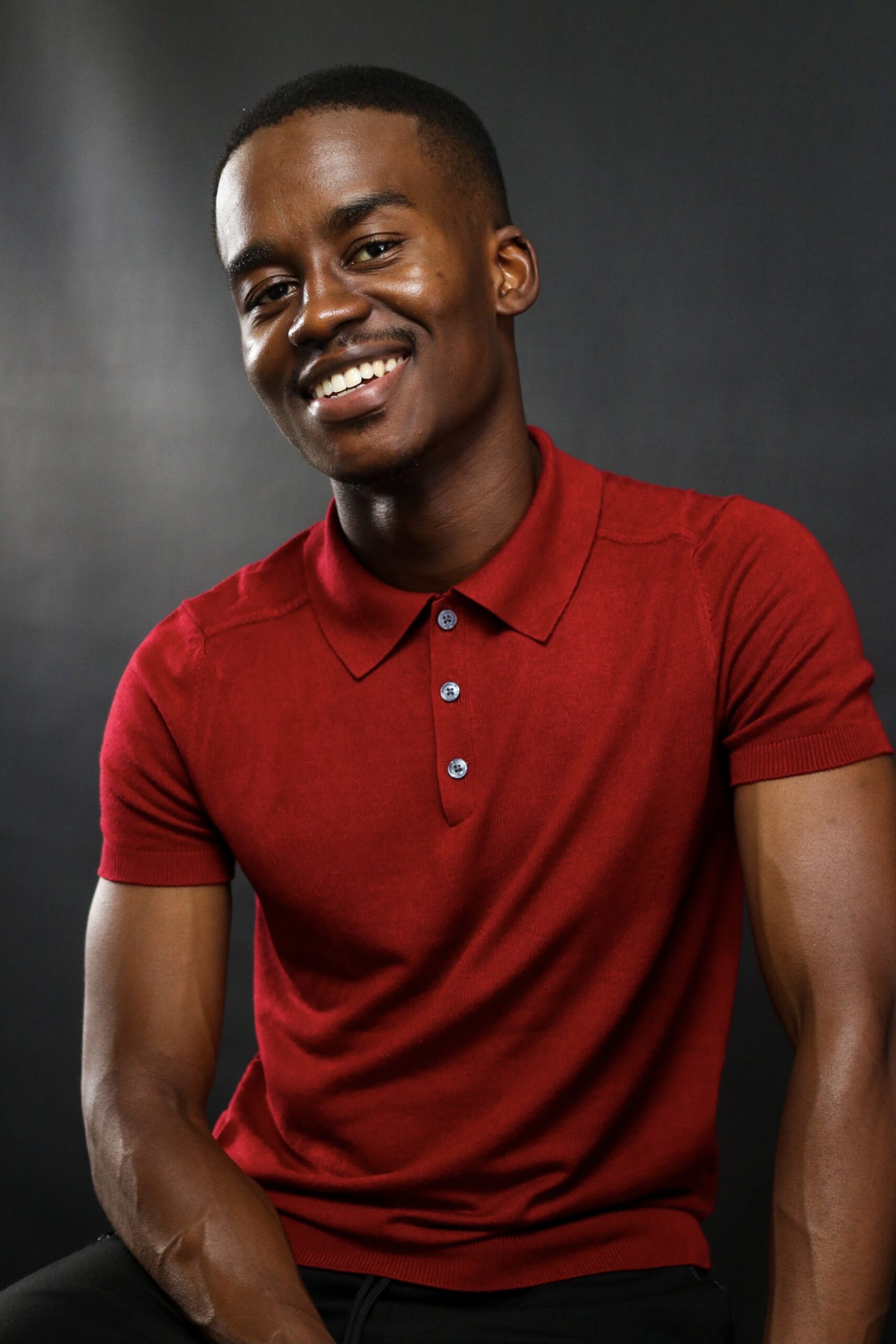 Popular South African Soap opera, Skeem Saam is making headlines after its alleged teasers for October dropped on social media.
The now-viral teasers left viewers puzzled by the drama series' storyline. Despite joining the drama series a few months ago, seasoned actor Hungani Ndlovu is allegedly set to go in October.
The star has been nailing his on-screen character of Tbose perfectly, but according to the teasers, the star might be heading for a dramatic exit.
However, despite the news making rounds on social media, the drama series is yet to confirm the information that has since thrust the soapie into the top trends.
Fans noticed his alleged dramatic exit after October teasers flooded social media. According to teasers, the star is set to leave the show on 13 October.
No doubt the teasers left many asking questions after they revealed that the star would be leaving but didn't clarify whether it was for good.
The teaser reads: "Elizabeth gives Jacobeth and Oom Tladi shocking news. The Maputlas bid Tbose farewell. Charles is set on enrolling Benjamin and Makwena at Aprendo Preparatory School."
However, in the backdrop of the news, Briefly News reported that SABC confirmed that the seasoned actor is not being written off from the storyline.
According to the publication, the SABC's publicity specialist, Caroline Phalakatshela, said: "I can confirm with you that Hungani Ndlovu is not going anywhere. I just spoke to the shows production about the claims of him leaving and they declined it, specifying that he will still be Tbose on Skeem Saam."
Taking to X entertainment commentator, @Jabu_Macdonald revealed that Tbose was returning to the show alongside some of the old actors, leaving Mzansi more than confused.
Rathebe will be coming back on #SkeemSaam , Tbose Maputla is back and Leeto's court case begins 🔥🔥🔥🔥🔥🔥🔥🔥🔥 👀but there's drama regarding Elizabeth's lobola negotiations . pic.twitter.com/1BZ8xr5ce5

— Jabulani Macdonald ⚡️ (@Jabu_Macdonald) September 21, 2023
Source: News365.co.za
In other news – PICS: Most expensive things owned by actress Connie Ferguson
South African-based Motswana actress, filmmaker, producer, and businesswoman, Connie Ferguson has fast become one of the most sought-after seasoned actresses, with such an illustrious career spanning years.
No doubt, she has made a fortune from her illustrious career. To cap her celebrity status, the award-winning actress has blessed herself with the world's finest things, from properties to cars. Read More
Bontle Modiselle reveals she has never fought or screamed at husband, Priddy Ugly
Mzansi actress, television presenter, radio personality, dancer, choreographer, singer, and model, Bontle Modiselle recently visited Podcast and Chill with MacG and discussed her relationship with Priddy Ugly, real name Ricardo Moloi. According to the famous dancer, she and the rapper have never had one fight since the start of their 14-year-long relationship.
While some people have trolled the young couple and accused Bontle of lying about the matter, others have shared hopes of having the same kind of relationship. Jokingly, some asked how she prayed for this kind of romance.
When it comes to relationships, love, and romance, it is completely normal for couples to lose themselves.
More often than not, arguments and fights ensue when certain needs and expectations from each other are not met.
A good relationship requires communication but even when there is good communication, fights are still part of most relationships.
This is why when local media personality Bontle Modiselle told MacG that she and her husband Priddy Ugly never fight — many didn't believe her.
According to Bontle who shares a young daughter, Afrika, with the musician, they started dating in 2009 and never had a fight.
Watch:
Source: News365.co.za
In other news – Ntando Duma head over heels in love with her unknown man
Well-known Mzansi actress and singer, Ntando Duma says she is happily in love as she has found a partner who practises good communication in their relationship.
This after a video of Bontle Moloi, née Modiselle, talking about how she and her husband rapper Priddy Ugly navigate disagreements during an interview on Podcast and Chill resurfaced on the X timeline on Tuesday. "We don't fight. We disagree, but we don't fight. He's never raised his voice, I've never raised my voice. Read More
Kim Kardashian left heartbroken
Kim Kardashian was reportedly left heartbroken after her daughter, North West, told her she wanted to live with her controversial father, Kanye West. According to Life & Style, the reality TV megastar always feared her kids, North, Saint, Chicago, and Psalm, would one day choose their father over her.
In a recent episode of her hit reality TV show, The Kardashians, the Skim founder revealed how her 10-year-old prefers to live in Kanye's apartment than Kim's luxury house. Kim said North wants a simpler lifestyle with no nannies, no chef and no security. "She'll start crying, 'Why don't you have an apartment? I can't believe we don't have an apartment.'" she said of her eldest daughter.
Speaking on the matter, the tipster said, "North wants a simpler life, to be a kid in a normal home, but it's breaking Kim's heart to hear her say those things. That's Kim's greatest fear — having her kids pick Kanye over her," the insider revealed.
It is pertinent to note how close of a bond North has developed with Kanye's new wife, Bianca Censori, which is another stressful matter for Kim. A source told Star Magazine, "Kim thinks Bianca is getting too close to her daughter," adding that she is "definitely jealous" of the new woman in Kanye's life.
Source: People
In other news – Jennifer Lopez sets the record straight on Ben Affleck's love letter
Two decades ago, Ben Affleck wrote a love letter to Jennifer Lopez. Fast-forward to today, the latter's new album teaser saw her burning a letter, which led some to believe it was his husband's old letter. Now, she is clarifying.
Speaking at the ELLE Women in Hollywood Awards red carpet, the Grammy winner shared, "That was a prop! Read more