Verstappen wins Austin sprint race
Newly-crowned world champion Max Verstappen added eight more points to his title-winning tally on Saturday when he cruised to victory for Red Bull in the sprint race at the United States Grand Prix. The 26-year-old Dutchman led unchallenged from pole position to chequered flag to finish 9.465 seconds clear of revitalised seven-time champion Lewis Hamilton of Mercedes. Charles Leclerc came home third for Ferrari, 17.997 adrift.
It was Verstappen's third sprint race win of the season and buoyed his prospects for another triumph in Sunday's Grand Prix race when he will start from sixth on the grid after having his best qualifying lap deleted for exceeding track limits.Lando Norris maintained McLaren's much-improved form by taking a strong fourth place ahead of Sergio Perez in the second Red Bull and Carlos Sainz in the second Ferrari. Norris was less than a second behind Leclerc at the finish.
George Russell finished seventh in the second Mercedes, but he was relegated to eighth after taking a five-second penalty, thus elevating Pierre Gasly of Alpine to seventh.
"It was fun," said Verstappen. "It was quite close at the first turn, but there was enough space and after that I ran my own race and controlled the pace. We had great race pace today which I will need tomorrow when I start from P6. There should be some passing to do and I hope to have some fun." Hamilton said he was happy to be on the podium.
"I had a nice battle with Charles and tried to close on Max, but their pace is undeniable at the moment," Hamilton said. We are getting closer, but there is a long way to go."
Verstappen's win boosted his total of points to 441, increasing his lead ahead of team-mate Perez, on 228 points, to 213 as he heads towards a record winning margin in the drivers' title race.
After Friday's exceptional late October heatwave, it was slightly cooler with an air temperature of 33 and a track temperature of 37 degrees Celsius as Verstappen pulled clear at the start.
Most of the grid chose to start on used medium tyres, retaining fresh sets for Sunday's Grand Prix, but Sainz chose softs, the only driver to do so, and made use of their additional grip to climb to fourth on the first lap.
Russell also enjoyed a good start regaining the three places he had lost in the stewards' office when he was penalised three grid spots for impeding Leclerc earlier in the sprint shootout. Hamilton also had a good start and snatched second from Leclerc on the outside of Turn One, running wide off-track as the Ferrari man recovered from an initial squeeze by Verstappen.
Russell rose to seventh by lap seven, when he was handed a five-second penalty for leaving the track as he overtook Piastri, while Verstappen simply powered 2.3 seconds clear in the lead.
After his stunning win for McLaren in Qatar's sprint, Piastri struggled to keep pace and was 10th after 10 laps and was shown a waved black-and-white flag for exceeding track limits.
On the same lap, Sainz's soft tyres began to fail and he was passed by Norris and Perez as he fell to sixth while Verstappen led Hamilton by 3.7 seconds. Leclerc was third, 3.6 adrift.
The champion remained unchallenged and was able to enjoy a cruise to the flag as Hamilton and Leclerc settled for second and third in a contest that offered little true spectacle for a big crowd at the Circuit of the Americas.
Source: eNCA
In other news – K Naomi shows off her expensive push baby gift
Keitumetse Naomi Noinyane, famously known as K Naomi shows off her baby push gift. Taking to social media on Sunday, the star shared a photo of her new Land Rover car, with a bouquet of rose flowers in it.

She pens a promise of love to her man whose name is Tshepo Phakathi, and further revealed the gift was for birthing their second child. Read more
ZESCO United seek five in a row in MTN Super League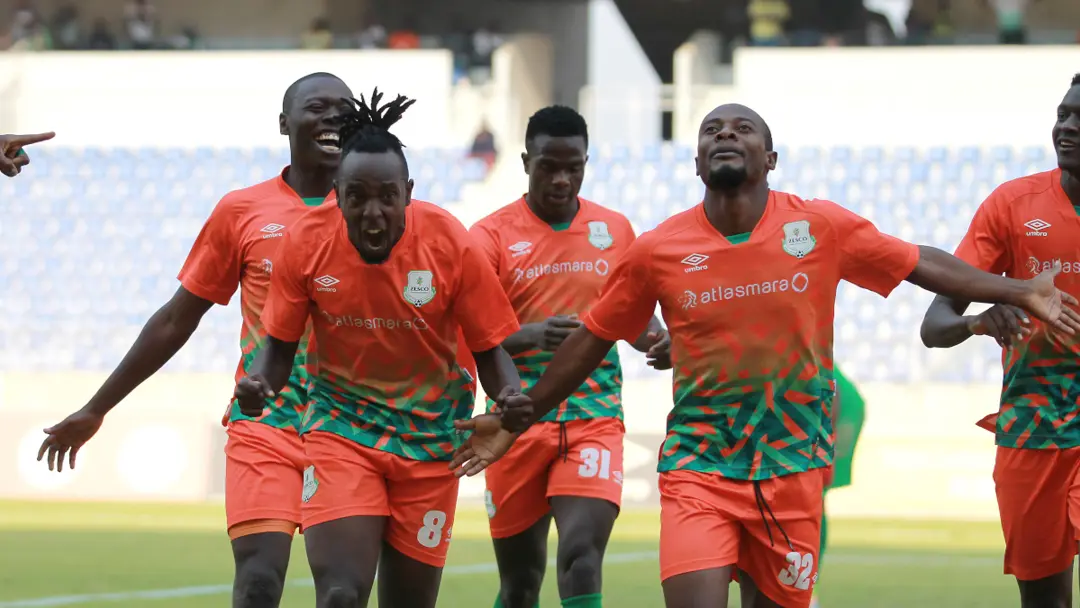 ZESCO United will hope to make it five wins in a row when they welcome Forest Rangers in an Ndola Derby in the MTN Super League, having already opened up a four-point lead at the top of the table. But counting against them is an odd piece of history in this fixture – their having only been five home wins in matches between these two sides in their last 29 meetings.
That is an exceptionally low count, but perhaps it is the fact that neither side has far to go for games and they have in the past shared the Levy Mwanawasa Stadium, but that does not really explain why the team listed away should enjoy three times more success (15 wins) in clashes between the teams.
Rangers have had a middling type of season, with four wins, four defeats and six draws, they sit 10th in the 18-team league. They have also both scored and conceded 15 goals.
Second-placed Nkwazi have lost only two of their 14 games so far as they welcome a NAPSA Stars side hovering just above the relegation zone. Stars are also still seeking a first away win (D2 L5) while Nkwazi are unbeaten on their own patch (W4 D3).
There has not been much to choose between the sides in their last nine meetings at Nkwazi, with three wins each and three draws.
Red Arrows have risen to third but remain inconsistent as they go away to ZANACO this weekend. Five of the last six meetings between the sides have been drawn, including the previous three.
FC MUZA are winless in four (D2 L2) after an excellent start to the season and have a tricky away day at Green Buffaloes, who have yet to lose on their own patch (W4 D3).
MUZA are the second highest scorers in the division with 19 goals, behind only ZESCO (23), so they know the way to goal and will hope for success.
Nkana FC got a win last time out to move to within two points of safety, but need to back it up with more as they go to Kansanshi Dynamos. Two of their three wins this season have come on the road, so they can take some confidence from that statistic.
Defending champions Power Dynamos just have not managed to get into second gear this campaign as they welcome bottom side Trident. Perhaps this is the time to change that, with the visitors still yet to register a win (D9 L5).
In other matches, Kabwe Warriors host Mutondo Stars, Green Eagles welcome Prison leopards and Mufulira Wanderers travel to Konkola Blades
Source: Supersport
Williams confirm Sargeant to stay with F1 team in 2024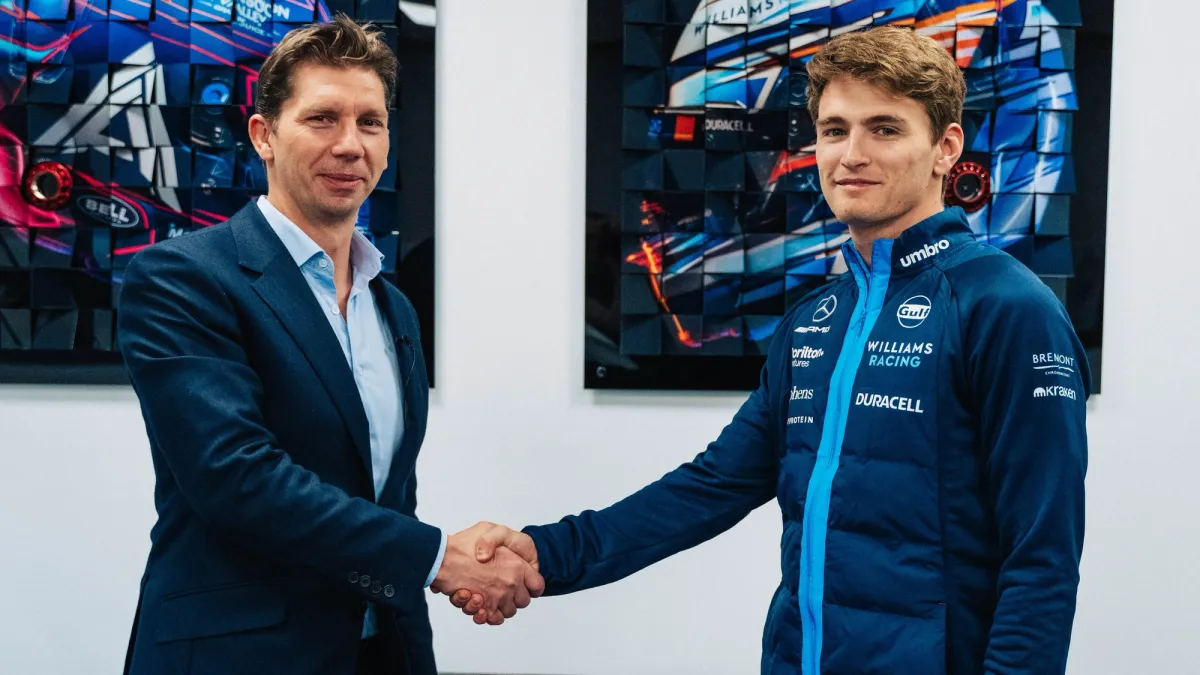 Williams have confirmed American driver Logan Sargeant will stay with the Formula One team next season. The British outfit have opted to retain Sargeant for a second campaign despite his troubled 2023 season. The 22-year-old, who scored just one point throughout the season, will race alongside Alex Albon, with the London-born Thai's place already announced.
"I am thrilled to be continuing with Williams Racing for the 2024 season," Sargeant said on Friday. It has been an incredible journey with the team so far and I am grateful for the opportunity to continue developing as a driver within such a talented and dedicated group.
"We have exciting plans for the future and I can't wait to contribute to the team's success in the coming year."Sargeant claimed his maiden point in Formula One, the first American to score in the sport since Michael Andretti 30 years ago for McLaren, after Lewis Hamilton and Charles Leclerc were both disqualified from the United States Grand Prix in Austin in October.
Albon finished the year with an impressive 27 points to help Williams land seventh in the constructors' championship, the team's best result for six seasons.
"I am pleased to continue our journey with Logan into 2024," said team principal James Vowles.
"Logan has demonstrated immense skill while under the pressure of the world stage, making him a perfect fit for our team. We have great confidence in his abilities and believe that together we can achieve even greater success in the upcoming season. The Formula One season will start in Bahrain on 2 March.
Source: Supersport
In other news – Zingah announces taking a break from his podcast
Zingah announces taking a break from his podcast, Choppin It With Bhuda T. The South African rapper announced quitting music two years ago, and shortly after that, he began the podcast which ran for two seasons.
Speaking to TshishaLIVE, the star has decided to pause his podcast temporarily. Read more