African foreign students in Tunisia fearful after racist violence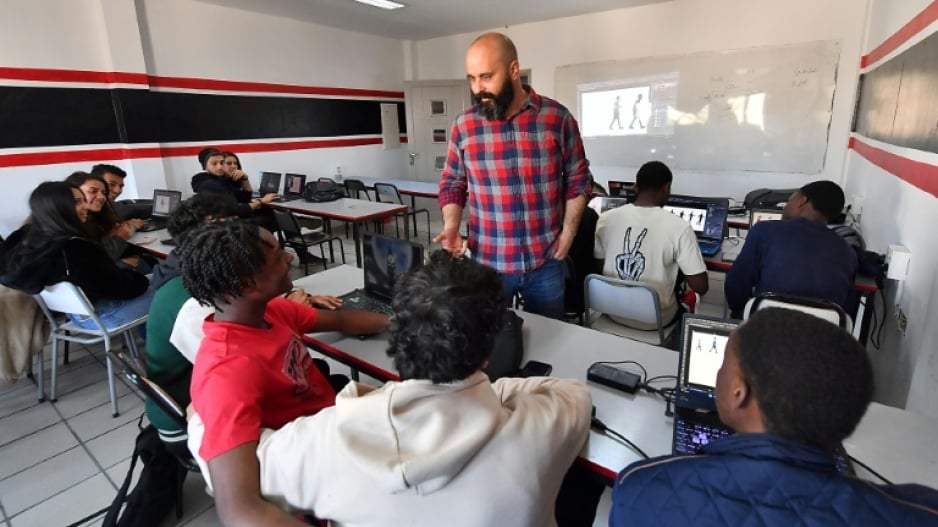 Thousands of sub-Saharan African students in Tunisia are still fearful after a surge of racist attacks following comments by President Kais Saied against illegal immigration and are seeking concrete steps to protect them.
The violence erupted after Saied blamed "hordes of illegal migrants from sub-Saharan Africa" for most crime in Tunisia and alleged there was a "criminal plot" to change the nation's demographic makeup.
At the height of the wave of attacks last month, the "feeling of fear was overwhelming," said Christian Kwongang, president of AESAT, an association representing sub-Saharan African students in Tunisia.
Amid what witnesses described as a "hunt for blacks", Kwongang recalled that "we had parents in tears who called us, worried about their children being arrested, with some detained for up to two weeks".
At the height of the attacks, the 'feeling of fear was overwhelming,' said Christian Kwongang, head of an association representing sub-Saharan African students in Tunisia
Kwongang said his group documented more than 20 assaults against students, "including 10 with knives", and over 400 arrests. For more than two weeks it advised students to stop attending classes and only venture outside in case of emergency.
At least 100 students made emergency repatriations, mostly to Mali, Ivory Coast, Guinea and Niger, said Kwongang, who comes from Cameroon.
"They left because of the wave of racism, arbitrary arrests and numerous cases of evictions" from housing, Kwongang said.
The violence has abated and students returned to classes on March 6. No physical attacks have been recorded since March 7, but "verbal attacks" persist and the foreign students remain on guard, said Kwongang.
"We are in the observation phase," he said. "And we are waiting to see concrete things — for example, an acceleration in the granting of residence permits."
Tunisia's President Kais Saied Saied blamed 'hordes of illegal migrants from sub-Saharan Africa' for most crime in the country
POOL/AFP/File | JOHANNA GERON
The violence was a "disaster for Tunisia", which had always been "a welcoming place", said Tahar Ben Lakhdar, director of the private ESPRIT university.
Saied's comments represent "an enormous smear", said the 83-year-old, who stressed that they were also entirely unjustified because "which country does not have foreigners in irregular situations?"
Some educational institutions have since implemented new protective measures — including setting up crisis units, bus transport, and having local students accompany sub-Saharan African students.
Lakhdar said ESPRIT, which specialises in engineering and management courses, has 350 sub-Saharan Africans among its 14,000 students.
Migrants arrive at Tunis-Carthage International airport on March 7, 2023 as they prepare to leave Tunis on a repatriation flight
He said the university had established "a platform where each student who has a problem can report to dedicated lawyers".
The government of the North African country has also promised to address the problem.
Malek Kochlef, the Ministry of Higher Education's director of international coordination, said that "there were some very reprehensible attacks" but claimed that "they were isolated acts".
He told AFP the ministry had responded by establishing communication units and contact points in each educational establishment to report any incidents.
Authorities have also moved to begin streamlining the granting of residency permits and promised the creation an agency for the reception of foreign students, Kochlef added.
The violence could harm the private education sector in Tunisia, a small Mediterranean country suffering economic crisis, and deep political divisions since Saied in 2021 dismissed the government and assumed wide-ranging powers.
Sub-Saharan African students make up the "overwhelming majority" of international students in the private education sector and a "significant proportion" at public institutions, Kochlef said.
International student numbers in Tunisia, mostly from other African countries, grew to 9,000 last year, a five-fold increase since 2011.
Kwongang said there were 8,200 sub-Saharan African students at Tunisia's universities and technical colleges at last count, in 2021.
Ivorian student Paul Andre Moa said Tunisia had long been seen as an "El Dorado, a welcoming land with an excellent education system".
Thousands of sub-Saharan African students in Tunisia are seeking safety assurances from authorities in the aftermath of a spate of racist attacks which followed comments by President Kais Saied about illegal migration
It has attracted foreign students with favourable annual tuition fees starting at 3,000 euros (about $3,200), a much lower cost of living and less strict visa requirements than in Europe.
But Kwongang said that, after the announcement of measures to reassure students, AESAT members were now waiting to see what practical effect they will have.
He said students still faced close scrutiny from authorities and from police who are "one day asking for one document, the next day for another".
Kwongang voiced "great concern" that enrolments will fall as many foreign students now hope to continue their studies "elsewhere, in Europe or Canada" and said he saw Tunisia's reputation as "severely damaged".
Source: AFP
In other news – Cyclone Freddy kills 15 in Malawi
At least 15 people have died in Malawi and Mozambique as Cyclone Freddy hit the two countries with torrential rains and strong winds, authorities said on Monday.
Police in Malawi said 11 people died in areas surrounding the southern city of Blantyre, where heavy rains triggered flooding. Learn More
"Record Mortgage Rates Decimate Buyer Demand, Hitting 28-Year Lows"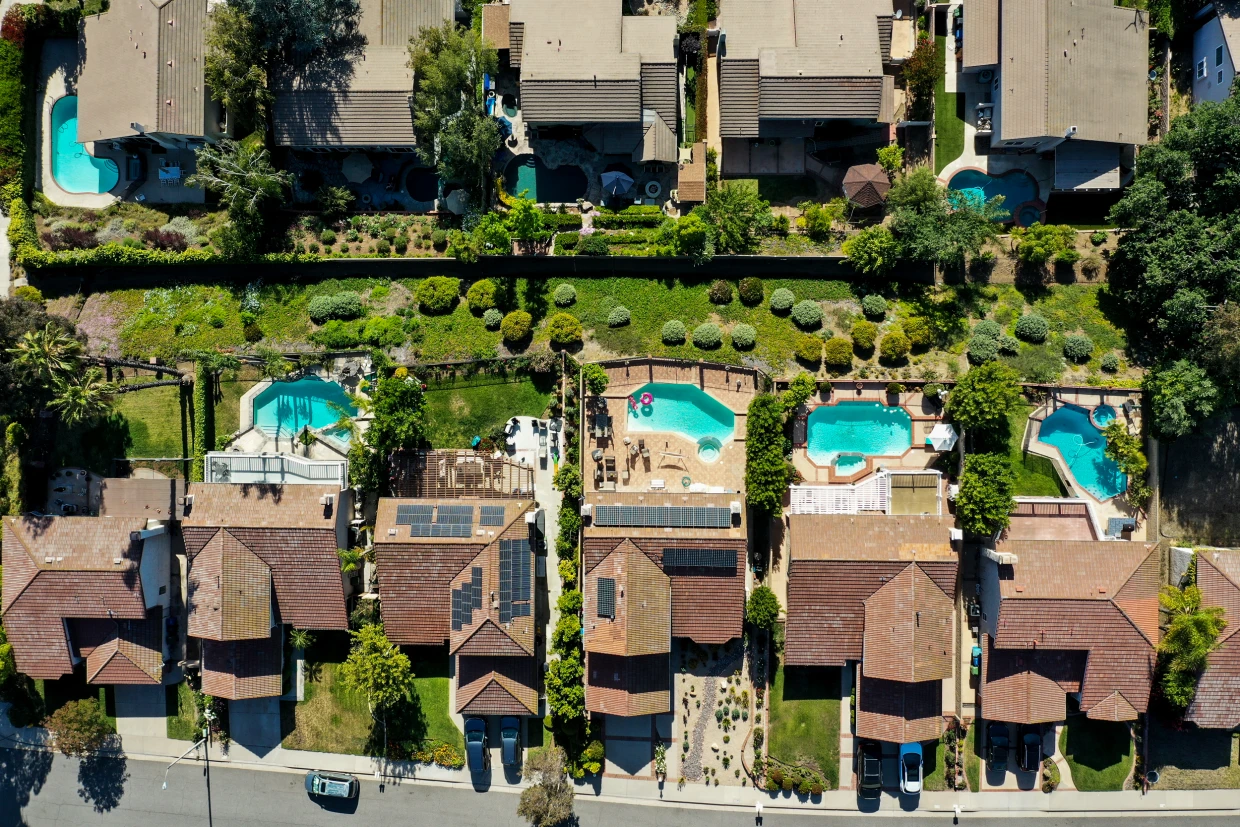 Mortgage rates surged last week, reaching their highest level in 23 years, causing a significant drop in demand from homebuyers, which hit a 28-year low. The Mortgage Bankers Association reported a 4.2% decrease in total mortgage application volume compared to the previous week.
The average contract interest rate for 30-year fixed-rate mortgages with conforming loan balances (up to $726,200) rose to 7.31% from 7.16%, accompanied by an increase in points from 0.68 to 0.78 (including the origination fee) for loans with a 20% down payment. In contrast, the rate was 5.65% during the same period last year.
Joel Kan, an economist at the MBA, attributed the spike in Treasury yields to concerns about lingering inflation and illiquidity in the markets. The resulting impact was a 5% decline in applications for mortgages to purchase homes, marking a 30% decrease compared to the corresponding week in the previous year. Buyer demand fell to its lowest level since December 1995. In addition to high interest rates, potential homebuyers are grappling with elevated prices and extremely limited housing supply, with the number of available homes on the market near a 25-year low, as reported by the National Association of Realtors.
The share of adjustable-rate mortgage (ARM) applications increased to 7.6%, the highest level in five months. ARM applications saw a 4% weekly increase as some buyers sought to reduce their monthly payments by assuming interest rate risk after the initial fixed period.
Refinancing activity also experienced a decline, with a 3% drop in applications for home loan refinancing compared to the previous week, and a 35% decrease year over year. The refinance share of mortgage activity rose to 29.5% of total applications from 28.6% in the previous week. However, given that most homeowners already have rates below the 5% range, the number of homeowners who can benefit from refinancing is limited.
Mortgage rates continued their upward trajectory this week, hovering around 7.5%, according to Mortgage News Daily.
Man who believes to be 'The Real Son Of God' warns Ruto to prepare for whats coming in the next 460 days
Controversial Eliud Wekesa, a citizen of Bungoma, has pleaded with the nation's leader, His Excellency President William Samoei Ruto, to be ready for what is expected to occur in the next 460 days. Eliud Wekesa's picture, who says he is the son of "God,"
In a Tuko News article, Mr. Wekesa, who claims to be the true son of "God," predicted that significant events will occur soon and questioned if President Ruto would be prepared for what "God" would do.
According to the source, he claimed that "God" had told him that, with all of its current resources, Kenya will soon rule the entire world.
Kenyans became worried as Eliud Wekesa left them asking many questions as he made this message to President William Ruto.
In other news – 95-year-old woman dies after being tasered by police in Australia
A 95-year-old woman who was tasered by police at an Australian care home, sparking a public outcry, has died.
Clare Nowland was critically injured after police responded to reports she was wandering around the home with a steak knife at about 04:00 last Wednesday.Learn More