Did Former President Edgar Lungu defraud the Zambian Government?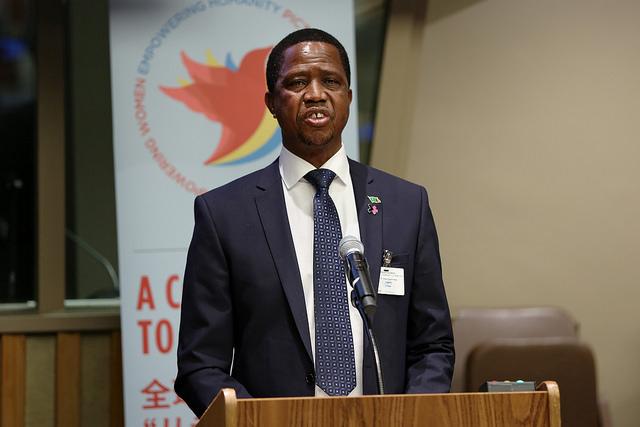 Former President Edgar Chagwa Lungu recently announced his return into active politics, to the surprise of no one. According to information in the public domain, it strongly suggests that he resigned as PF President in August 2021 and he then wrote to Cabinet Office informing them he was no longer party President and therefore entitled to his benefits as per Benefits of Former Presidents (Amendment) Act of 1998.
Cabinet Office obliged and have been paying him taxpayer money for his benefits as a former president, presumably because they did their due diligence and were satisfied that he was no longer in active politics. The Act states in Section 5(1) as follows:
5(1) The pension and other benefits conferred by this Act shall not be paid, assigned or provided to a former President who is—
(a) in receipt of a salary from the Government; or
(b) engaged in active politics
"Active politics" is defined in the Act to mean either "the doing of any act indicating a person's intention to hold elective or appointive office" or "the holding of elective or appointive office" in a political party or in an organization whose main aim is the furtherance of political objectives.
All this raises a number of pertinent issues. Mr Lungu on 28th October 2023 declared out of his own mouth the following as quoted by News Diggers.
"I have decided to return to active politics and continue as president of PF…. I am back to active politics as PF president elected in 2021 with a mandate up to 2026. The PF will hold a general conference at the right time to choose a leader before the next elections in 2026. After this conference, I will hand over to whoever will be elected to lead the PF in the 2026 general elections."
He was thus clearly admitting that he has been the PF president all along since 2021, hence the use of the word "continue" and referencing his "mandate" up to 2026. Three big issues immediately arise:
1. If Mr Lungu is still PF president from his election in 2021 by his own public admission, does it mean he is guilty of obtaining money under false pretences which is an offence under Zambian law? Why would he claim his benefits from the government if he was still PF president at the time? Does it mean he deliberately misled the government of Zambia that he was no longer in active politics (as defined by the Act) when in fact, he was?
2. Mr Lungu receiving his generous benefits on the basis of a misleading letter he wrote to Cabinet Office suggests he uttered a false document to the government of Zambia. The law frowns upon such, and he may be liable to being prosecuted for this.
3. If Mr Lungu is still the PF president and this was already known to Cabinet Office, why have they been spending hundreds of thousands of Kwacha on him, including spending possibly millions to build him a retirement home?
Mr Lungu might be at risk of being dragged to court for fraud, obtaining money under false pretences and uttering a false document to the government. Provided he did in fact resign as PF President and there is documentary proof of this, he will have to answer some very difficult questions on the witness stand to square his latest public statements with the letters on file.
If he ends up in court and faced with fines and possible jail time he retreats to the previous default position of retirement, his zombie party dies even faster. And it means his foot soldiers have to go fight Mr Miles Sampa without him and that fight will be very ugly and protracted with no prisoners taken.
—
Michael Chishala is a Zambian analyst, blogger, and ICT Specialist. He has interests in Philosophy, Economics, Politics and Art. Email: michael [at] zambia [dot] co [dot] zm.
Source: Lusakatimes
President Hichilema to Visit Seseli Mine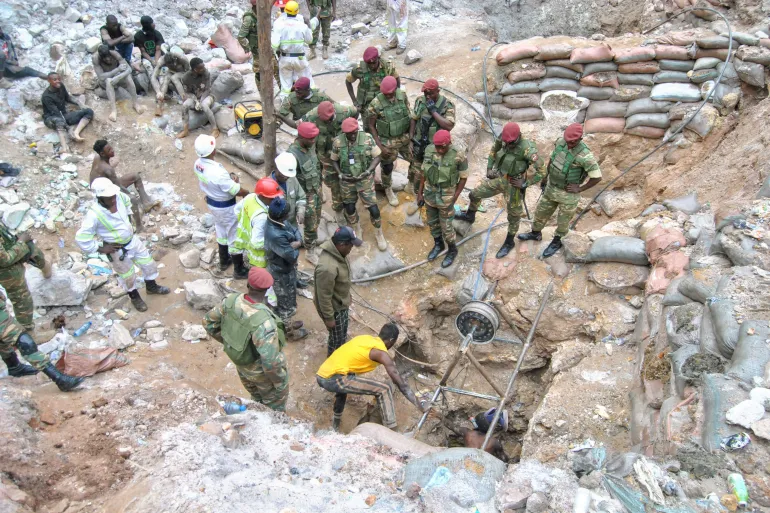 President Hakainde Hichilema is scheduled to visit Seseli Mine in Chingola on the Copperbelt, where a number of illegal miners find themselves trapped in a flooded open-pit mine. The announcement was made by Copper Minister Elisha Matambo during a press briefing in Chingola, reflecting the government's commitment to addressing the critical situation.
Minister Matambo expressed confidence in the measures and interventions implemented by the government, ensuring that the ongoing rescue mission will reach the trapped miners. The President's visit underscores the gravity of the situation and the government's hands-on approach in coordinating the rescue efforts.
Mines Minister Paul Kabuswe provided further assurance, stating that safety precautions are rigorously being followed to maximize the chances of a successful rescue operation. He emphasized that the government has engaged with families affected by the incident, with twenty-seven families having come forward to claim missing relatives.
Source: aljazeera
In other news – It all ended in tears for Faith Nketsi
News that well-known Mzansi reality TV star and influencer, Faith Nketsi whose full name is Mapholoso Faith Nketsi was finally divorcing her short-term husband Nzuzo Njilo was met with relief from fans of the reality star and businesswoman.
The reason behind the celebration of the divorce was because Faith's brand took some knocks when her husband's corrupt business ways were aired on the covers of Mzansi's biggest. Read more
PF MPs Urged to Embrace New Leadership Dynamics in National Assembly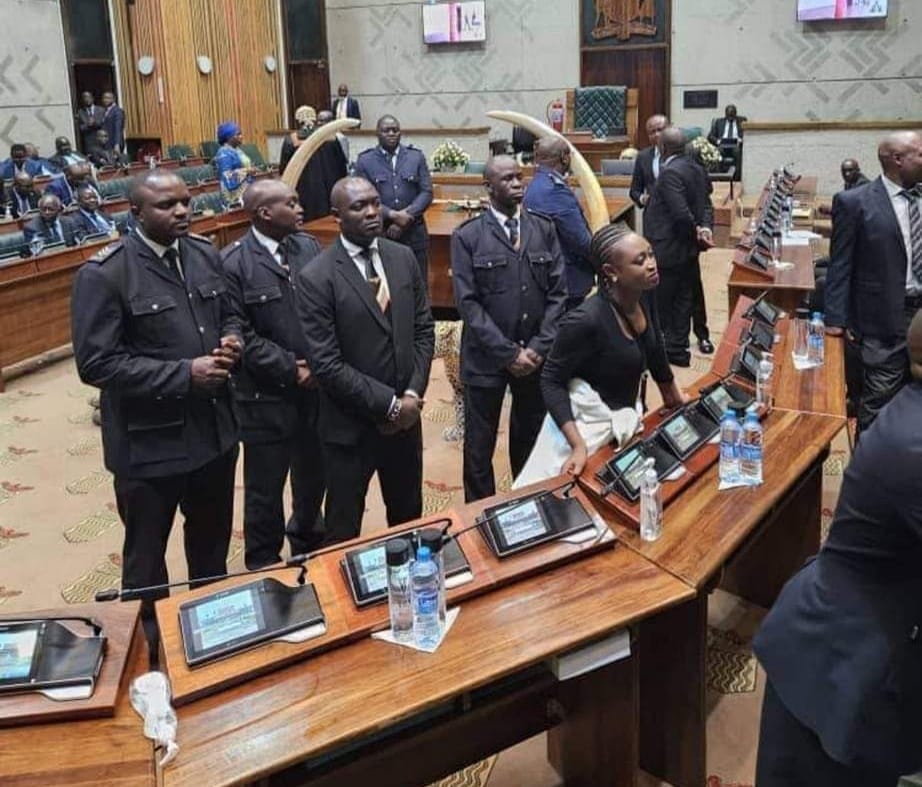 The leader of the opposition in Parliament, Robert Chabinga, has commended President Hakainde Hichilema for demonstrating a spirit of unity and magnanimity towards his predecessor, former President Edgar Lungu. In the midst of heightened provocations, Mr. Chabinga emphasized that President Hichilema and the United Party for National Development (UPND) are not responsible for the challenges within the former ruling Patriotic Front (PF).
Speaking from his position as the Member of Parliament for Mafinga, Mr. Chabinga advised PF Members of Parliament to acknowledge the changed leadership in the National Assembly. He urged them to embrace discipline and decorum in the legislative body, emphasizing the importance of non-political conduct and effective representation aligned with the wishes of the electorate.
"President Hichilema has demonstrated love towards his predecessor, former President Lungu, even in the face of heightened provocation. The challenges within the PF should not be laid at the doorstep of President Hichilema and the UPND. It is essential for PF MPs to accept the new reality and move forward," stated Mr. Chabinga in a statement issued to ZNBC News in Lusaka.
He underscored the importance of maintaining discipline in the National Assembly, urging MPs to prioritize the interests of the people who elected them. Mr. Chabinga emphasized the need for constructive checks and balances from opposition MPs, fostering an environment of cooperation and effective governance.
"Opposition MPs have a crucial role in providing constructive checks and balances in the House. It is imperative for all MPs to refrain from antagonizing one another and focus on contributing positively to the legislative process," added Mr. Chabinga.
Source: Lusakatimes