Former Big Brother Naija Housemate, Khloe has opened up about her relationship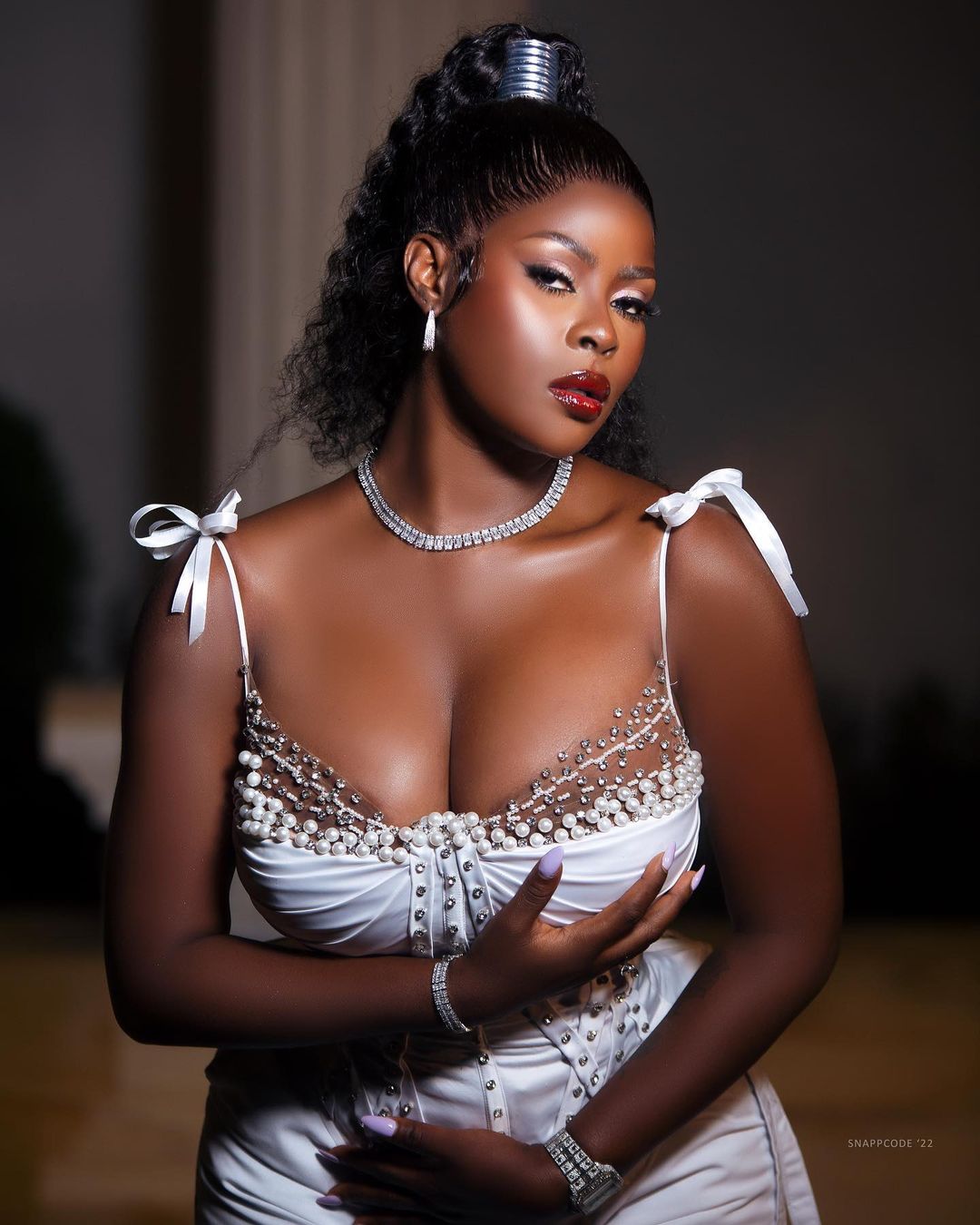 Former Big Brother Naija Housemate, Khloe Oluwabusayo Abiri, has opened up about her relationship, lifestyle, and undergoing plastic surgery.
Anonymous Tales reports that Khloe during an interview with media personality, Chude Jideonwo, said she can never sleep with any man for money.
According to the reality TV star, she is really taking her time to find the right man and she is not in haste about relationships or settling down in marriage.
Khloe noted that irrespective of the decision to flirt with hundreds of men, she is aware of the kind of man, she would want for a relationship.
She also stated that she has never been in a romantic relationship and anyone who claims to have probably had something romantic with her in the past is lying.
The reality TV star added that she can only get pregnant whenever she decides to because she has an implant and her womb is sealed.
When questioned if undergoing surgery glorifies God, Khloe said everyone has gone under the knife as her plastic surgery is not different from women who engage in fibroid surgery and its likes.
She stressed that she was not comfortable with her body structure which led her to research possible ways to get the kind of body she had always wanted.
In other news – Zimbabwean armed robber shot in SA
A Zimbabwean suspected armed robber was shot and injured by his victim, a serving member of the South African Police Services (Saps), whose house the suspect had broken into in the company of two accomplices.
The cop, who had been shot by the intruders, managed to crawl and reach for his service pistol and shot one of his attackers who was later discovered to be a Zimbabwean, Saps said in a statement on Monday.
"The Provincial Commissioner of Police in Limpopo Lieutenant-General Thembi Hadebe has hailed the response of an off-duty police sergeant whose reaction led to the arrest of one suspect following an incident of a house robbery. Learn More
Tom Holland speaks on Spider-Man 4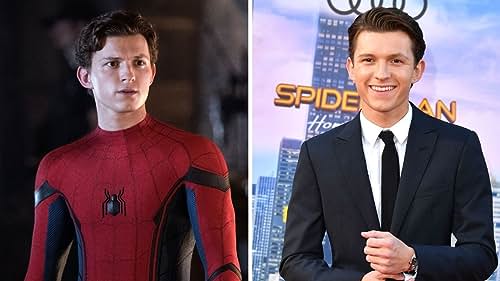 Tom Holland is very protective of Spider-Man as he shared that he will not make another web-crawler movie unless it is valuable. At a Critics Choice Association, the Marvel star opened up about the possible fourth installment, saying, "All I can say is that we have been actively engaging in conversations about what it could potentially look like for a fourth rendition of my character."
He continued, "Whether or not we can find a way to do justice to the character is another thing. I feel very protective over Spider-Man. I feel very, very lucky that we were able to work on a franchise that got better with each movie, that got more successful with each movie."
Tom, however, pointed out he will not step into the spidey suit until it is worth it, "Which I think is really rare, and I want to protect his legacy. So, I won't make another one for the sake of making another one. It will have to be worth the while of the character.
Source: People
In other news – Makhadzi celebrates 20 million streams on Spotify
As the year comes to an end, singer Makhadzi – real name Ndivhudzannyi Ralivhona celebrated her Spotify numbers as she announced her ranking this year on the music platform as seen in her Instagram post shared on Thursday, 30 November.
Makhadzi is on a winning streak! She recently made history as the most streamed South African female artist on Spotify recently — But that's not all, she also recently bagged a car endorsement with Ford and was recently awarded the Best Traditional Album award at the South African Music Awards (SAMAs), ZiMoja reported. Read more
Shakira planning to expose Gerard Pique with new project?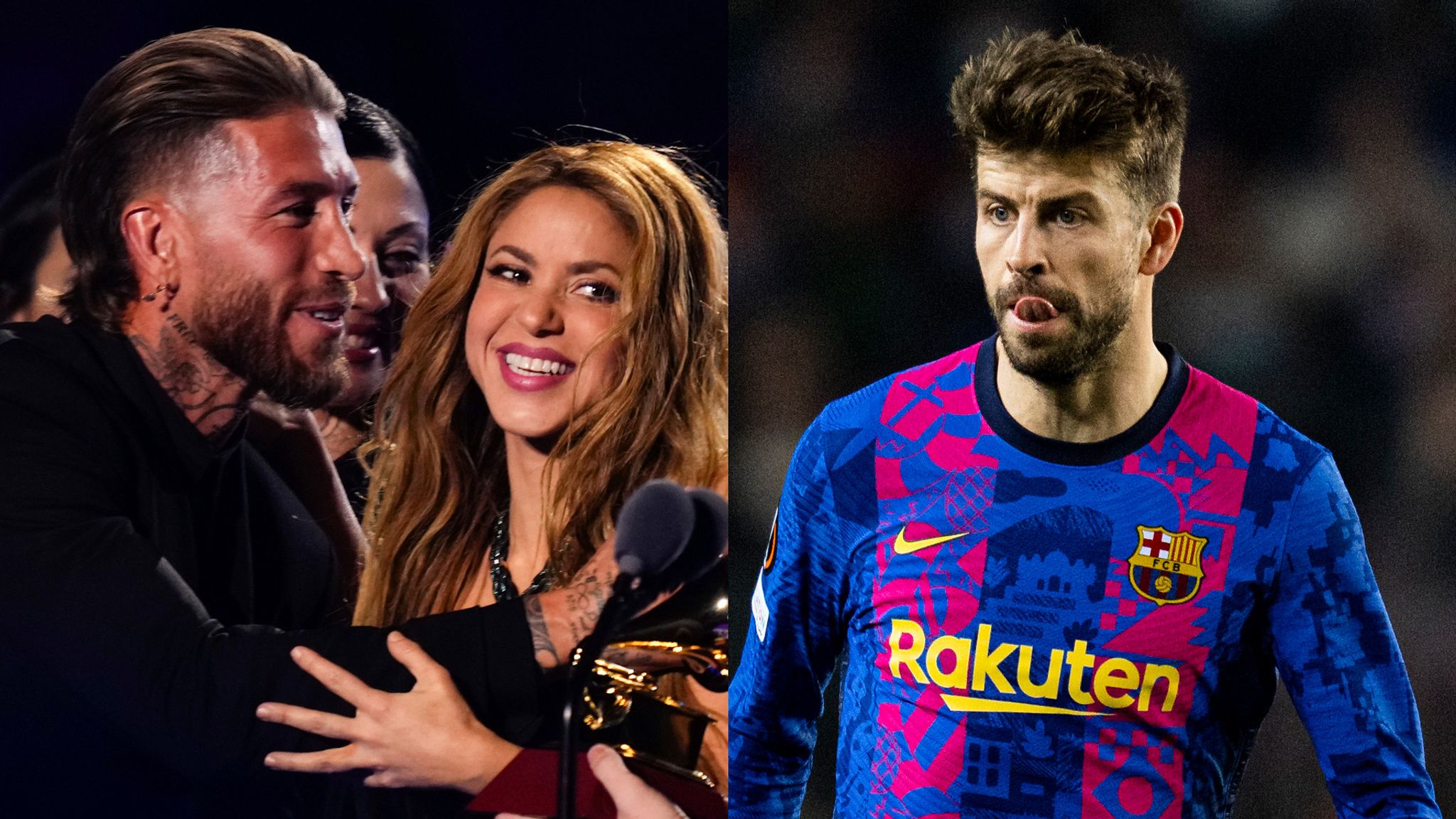 Shakira is reportedly planning to make an expository documentary about her life after splitting from Gerard Pique. The 46-year-old pop star, who called it quits with the soccer player in May 2022, sparked speculations after she was accompanied by a cameraman in court at her tax fraud trial.  Moreover, the DOP was also seen filming her chat with lawyer Pau Molins before going inside the courtroom.
The Hips Don't Lie crooner was also reportedly followed by two cameramen who wore film crew vests when she flew to Miami from Barcelona's El Prat. A Spanish journalist named Laura Fa claimed: "I think it will be about the drama she's gone through and it will be called: 'The cheating and me.' It will be the diss song in documentary form.
The comment comes after she threw shade at Gerard in her song BZRP Music Session #53 where she took a dig at him for 'trading a Rolex for a Casio,' following his love affair with a 24-year-old woman named Clara Chia Marti.
Moreover, another journalist named Lorena Vasquez added: "It's clear Shakira is recording graphic material for an audiovisual project, a documentary or a documentary-style reality.
Source: eNCA
In other news – Photos: Actress Nomvelo Makhanya's new look has Mzansi gushing
Well-known Mzansi actress Nomvelo Makhanya has quickly become one of the most sought-after actresses in South Africa with an illustrious career spanning years.
Since her thrust into stardom, she has wowed many with her talent. Despite being one of the most followed stars, she has kept her private life under wraps. Read more