Hopewell Chin'ono says ANC "has no understanding of what is wrong in Zim"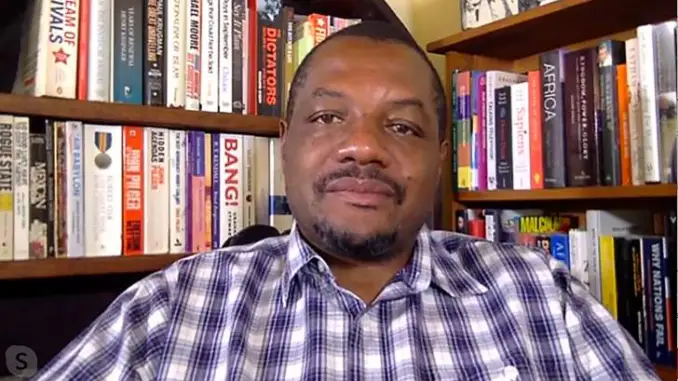 Journalist and filmmaker Hopewell Chin'ono has criticised South Africa's ruling African National Congress (ANC) party for suggesting that Zimbabwe's economic challenges were caused by sanctions imposed by western countries.
The ANC's newly elected Secretary-General Fikile Mbalula on Monday said their position on Zimbabwe remained that they do not support regime change.
Addressing the media at Nasrec in Johannesburg soon after he was confirmed ANC secretary-general, Mbalula said:
We don't subscribe to the idea of regime change in Zimbabwe. We need to campaign very hard to get things right because Zimbabweans are coming to our country in their numbers because something is not right in their own country.
Once that country becomes what it was, there will be no Zimbabwean here. So, the British and the Americans must think very hard about what they have done.
They must uplift the sanctions so that Zimbabwe can grow as an economy and not use sanctions to deepen the pain and impoverishment of Zimbabweans. The British know what they agreed to in Lancaster.
They must come to the party and invest in the compensation of Zimbabweans in the programme of land reform distribution.
Responding to Mbalula's remarks, Chin'ono said the ANC has no understanding of what is wrong in Zimbabwe. Chin'ono posted on Facebook:
Dear South Africans
It is a pity that your ruling party has no understanding of what is wrong in Zimbabwe.
If the ANC continues with this attitude of supporting ZANU PF's Corrupt Rule, be prepared for more Zimbabweans coming your way. The ANC has chosen propaganda over facts!
Fikile Mbalula has effectively said that the ANC will support rigged elections because he says they don't want to see change in Zimbabwe.
That will also mean more illegal immigrants from Zimbabwe looking for a better future.
I am sure you now see what we have told you that your Government is the problem.
Opposition leader Nelson Chamisa, who leads the Citizens Coalition for Change congratulated President Cyril Ramaphosa for being re-elected ANC president. He tweeted:
Congratulations to HE Cyril Ramaphosa and Paul Mashatile for being elected President and Vice President of the ANC respectively.
I also congratulate my brother and Cde Mbalula Fikile for being elected Secretary General. Let us build a New Africa! Mayibuye iAfrica.
Meanwhile, ZANU PF director for information Tafadzwa Mugwadi expressed delight over the development across the Limpopo River. He said:
The youthful vibrance in the ANC is plausible. The newly elected SG Cde Mbalula Fikile aka Mr Fixit has just sent regime change puppets and masters packing.
Don't forget that H.E. Cyril Ramaphosa has been to Buckingham Palace and 10 Downing St over removal sanctions on Zimbabwe.
"Record Mortgage Rates Decimate Buyer Demand, Hitting 28-Year Lows"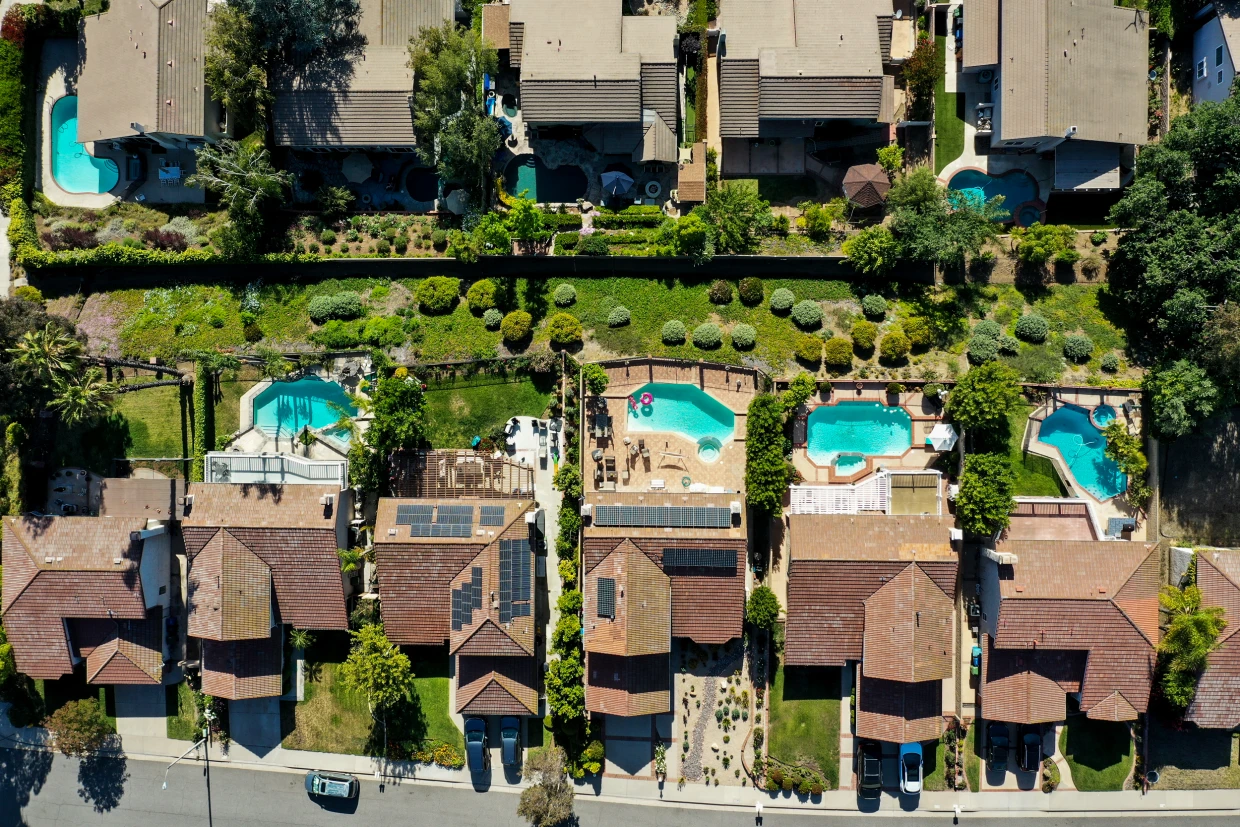 Mortgage rates surged last week, reaching their highest level in 23 years, causing a significant drop in demand from homebuyers, which hit a 28-year low. The Mortgage Bankers Association reported a 4.2% decrease in total mortgage application volume compared to the previous week.
The average contract interest rate for 30-year fixed-rate mortgages with conforming loan balances (up to $726,200) rose to 7.31% from 7.16%, accompanied by an increase in points from 0.68 to 0.78 (including the origination fee) for loans with a 20% down payment. In contrast, the rate was 5.65% during the same period last year.
Joel Kan, an economist at the MBA, attributed the spike in Treasury yields to concerns about lingering inflation and illiquidity in the markets. The resulting impact was a 5% decline in applications for mortgages to purchase homes, marking a 30% decrease compared to the corresponding week in the previous year. Buyer demand fell to its lowest level since December 1995. In addition to high interest rates, potential homebuyers are grappling with elevated prices and extremely limited housing supply, with the number of available homes on the market near a 25-year low, as reported by the National Association of Realtors.
The share of adjustable-rate mortgage (ARM) applications increased to 7.6%, the highest level in five months. ARM applications saw a 4% weekly increase as some buyers sought to reduce their monthly payments by assuming interest rate risk after the initial fixed period.
Refinancing activity also experienced a decline, with a 3% drop in applications for home loan refinancing compared to the previous week, and a 35% decrease year over year. The refinance share of mortgage activity rose to 29.5% of total applications from 28.6% in the previous week. However, given that most homeowners already have rates below the 5% range, the number of homeowners who can benefit from refinancing is limited.
Mortgage rates continued their upward trajectory this week, hovering around 7.5%, according to Mortgage News Daily.
Man who believes to be 'The Real Son Of God' warns Ruto to prepare for whats coming in the next 460 days
Controversial Eliud Wekesa, a citizen of Bungoma, has pleaded with the nation's leader, His Excellency President William Samoei Ruto, to be ready for what is expected to occur in the next 460 days. Eliud Wekesa's picture, who says he is the son of "God,"
In a Tuko News article, Mr. Wekesa, who claims to be the true son of "God," predicted that significant events will occur soon and questioned if President Ruto would be prepared for what "God" would do.
According to the source, he claimed that "God" had told him that, with all of its current resources, Kenya will soon rule the entire world.
Kenyans became worried as Eliud Wekesa left them asking many questions as he made this message to President William Ruto.
In other news – 95-year-old woman dies after being tasered by police in Australia
A 95-year-old woman who was tasered by police at an Australian care home, sparking a public outcry, has died.
Clare Nowland was critically injured after police responded to reports she was wandering around the home with a steak knife at about 04:00 last Wednesday.Learn More