Mwaka Mugala gets her first NGOMA Award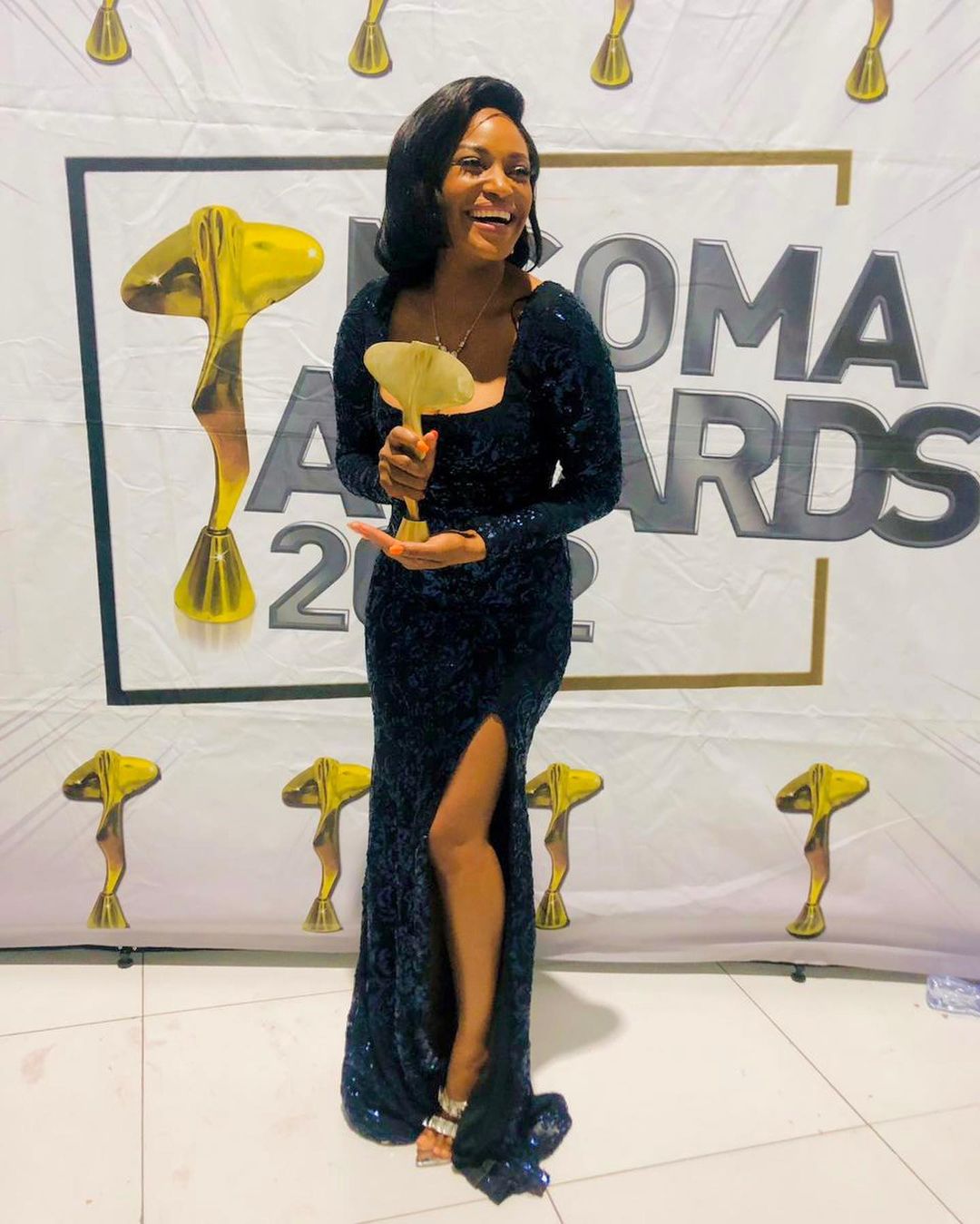 Mwaka Mugala gets her first NGOMA Award and she felt grateful… The beautiful actress expressed her feeling on Instagram with some pictures… It was an A-class event and our favourite ZED Celeb didn't disappoint, she was dressed to impress and she looked gorgeous.
Taking to Instagram Mwaka Mugala thanks God for all he has done for her and her career… She is grateful and couldn't hide her feelings… She said – It was truly a night to remember. The set up was absolutely breathtaking, and then God did a thing for me 🥹 my first NGOMA Award! Glory to him!
Thank you to everyone for the never ending support, to the Ministry of Youth, Sports and Art for bringing back the awards, to my spiritual mother for the prayers and mentorship and a special mention to @lionqueen_ngomabecky, who believed in my acting talent from the beginning and told me to audition for #ZMZuba when it all began. Outfit by @a_la_fashionista_ 🥰
#mwakamugala2022 #ngomaawards #ngomaawards2022 #actress #awardwinner #film #production #arts
We take this moment to say congratulations to Mwaka Mugala for winning the NGOMA Award, well deserved and we wish her all the best in the future… We know she will win more and more awards.. let's hope she takes her talents global… it will be nice to watch a Netflix movie or series featuring our very own actress! Congrats!
In More News –  Mutale Mwanza shows twerking skills – video
Mutale Mwanza shows twerking skills in this latest video she shared on her Instagram and we can't seem to get enough of her twerking skills. The Zambian top celebrity shared an exciting video on her Instagram and had an interesting caption…
Mutale Mwanza said – M – Nation 💣 Those of us who pretend as though we can't twerk please let's gather here 😂😂😂 Yet Deep down our hearts we know that Tulafipenya ifintu ! 😂😂😂😂😂😂 Anyway, this is my FAVOURITE song from Zambia Izavina… Watch her Twerk
Mutale Mwanza shows off that Vitamin D Glow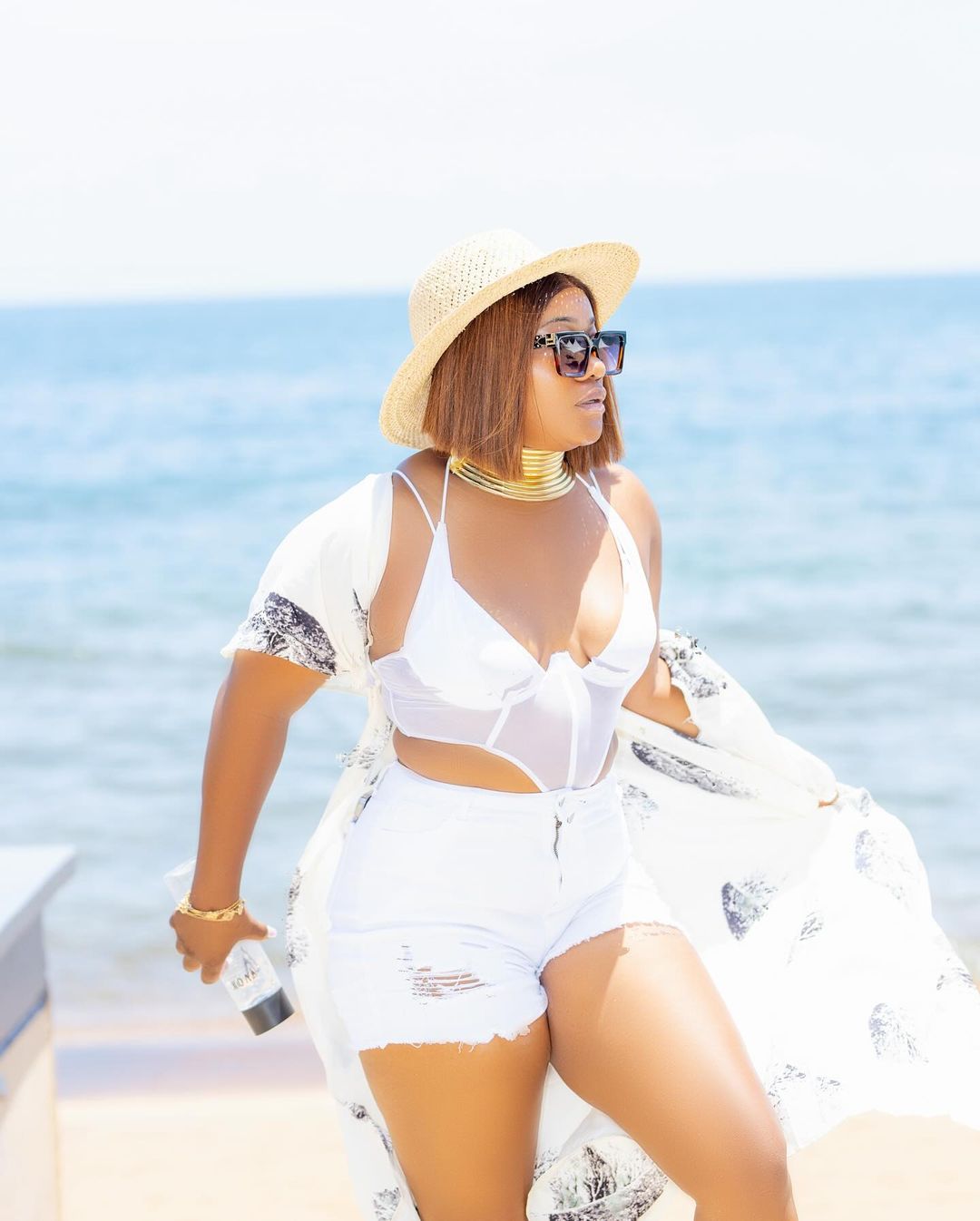 Mutale Mwanza shows off that Vitamin D Glow, she is showing her fans how her asking is glowing and also having a good time. We love how she is always on point and updating her fans on what she is doing at the moment and having a good time.
She captioned her post and said Vitamin D Glow, Malawi is bae, I'm sure she is relaxing with friends and taking time out from her busy schedule.
Mutale Mwanza was born on October 22, 1987, in Kitwe, Zambia. She is the daughter of a Zambian father and a Congolese mother. Mwanza had a difficult childhood. Her parents divorced when she was young, and she was raised by her aunt and grandmother. Considered the queen of media by some and a big attention seeker by others, Mutale Mwanza is one of the most renowned and accomplished media personalities in Zambia.  She is telling her fans that she needs more money and peace of Mind then her life will be more interesting.
In other news – Musa Khawula spotted at a Tshisa Nyama joint in Gauteng
Controversial blogger Musa Khawula was spotted at a Tshisa Nyama joint in Gauteng as seen in an X (formally Known as Twitter) post shared on Monday, 27 November – this comes after he had his fans and social media users convinced that he was sentenced for 15 years and behind bars for murdering his late boyfriend Wandile Khambule.
After being off the grid for some time, Musa Khawula is back! The popular entertainment blogger recently returned to social media and shared his reason for going missing in action in recent weeks. For some time, he even had his diehard fans believing the rumors that he was finally sentenced for killing his ex-boyfriend Wandile Khambule on 4 March 2022. Read more
Everything you need to know about the Gorgeous Iris Kaingu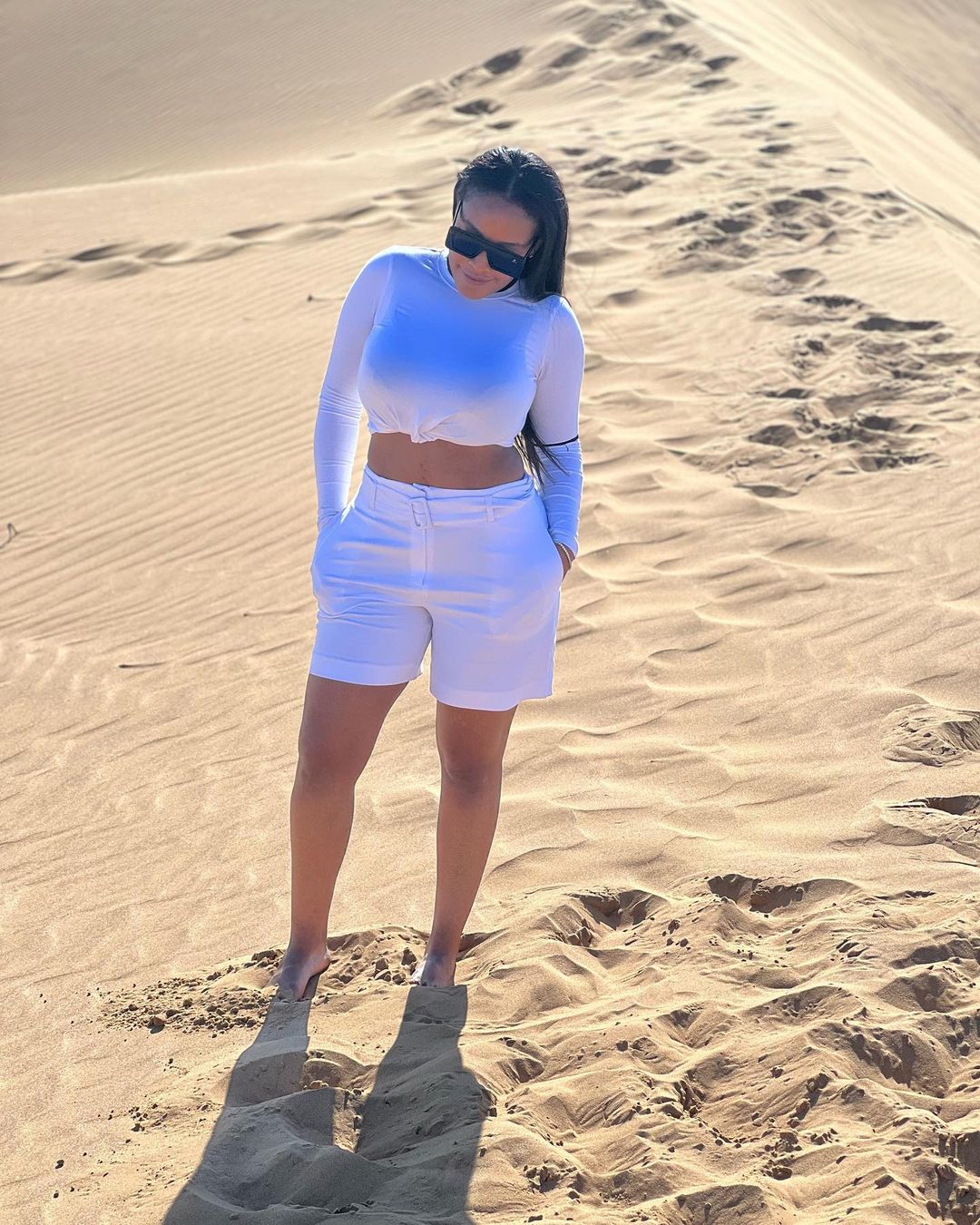 Iris Kaingu is a prominent public figure from Zambia. She is the daughter of Former Cabinet Minister Dr Michael Kaingu. She is also an entrepreneur in the hotel business and a politician having contested PF for an MP seat on PF.
Despite coming from a prominent family, Iris Kaingu was relatively unknown in the public domain until 2012 after her s*x tape was leaked and just like that, her name became the talk of the town. But this did not stop her from enjoying her life to the fullest and posting everything she does with her fans.
Guys let's talk about her style, and the way she dresses it's just amazing this is why her fans adore and love her all the time.
It is not clear who the gorgeous  Iris Kaingu is currently dating, and although her dating list is quite short, it features some prominent names that include the richest and most famous rappers in Zambia.
She seems to be keeping her Love life private and we love that for her and it's good not to tell people your business even though. Iris Kaingu currently has her hands full running her chain of hotels and lodges as well as running her charitable organization "Iris Kaingu Foundation.
In other news – PICS: Lulu Menziwa under fire over her recent dressing at school
Mzansi's hottest teacher, a KwaZulu-Natal-based educator Lulu Menziwa aka SA's 'sexy' teacher blue ticked trolls on social media on Thursday, 25 May by switching off her comment section on her T-shirt post on Instagram.
The controversial educator Lulu Menziwa, who's been receiving criticism from social media users for showing off her thighs and wearing a T-shirt to school switched off her comment section on Instagram to mute her critics. But social media users slammed her latest outfit and shared her attire on Twitter. Learn more