Popular Zambian actor jailed
Popular Zambian actor Shazzy Phiri who plays the role of Hambe Nguzu in the widely-watched telenovela, Mpali, yesterday treated court goers at the Lusaka Magistrates' Court to some Finding his explanation unsatisfactory, the court decided to give the actor and his two brothers, who included the accused, a two week free vacation in the Lusaka Correctional Facility to share sleeping quarters with defilers, murderers and aggravated robbers.
thrilling unscripted real-life drama as he bolted out of a court room after he was sentenced to 14 days in prison for contempt of court.
Hambe's troubles stem from his well-intentioned Good Samaritan act of signing a police bond for his delinquent brother, Costa Phiri, who is accused of obtaining money by false pretenses, vanished soon after being released from Kabwata Police Station custody.
After several failed court appearances by Costa, the court summoned the actor, alongside his other brother Stephen Phiri, also a surety. To go and explain why they had not been presenting their criminally accused sibling before a court.
In his response, Hambe claimed he had been busy memorizing lines from Frank Sibbuku's script of the Zambezi Magic TV aired drama series, Mpali But Hambe was not prepared to miss a filming session and decided to give it a run.
The actor jumped out of the dock and took to his heels and put up a plausible challenge to Ben Lombe's Christmas marathon at Kabwata Police Station. Unfortunately for Phiri, Lemmy Kajoba's men stationed within the Lusaka Magistrates' Court matched his running prowess and caught up with him before he even got far.
Upon apprehension, the panting Hambe, drenched in sweat, marched and squeezed through the tiny entrance of Lusaka Central Correctional Facility where he will be for two weeks, if he does not fork out a K10, 000 he committed to pay if his brother does not appear before court.
Source: faceofmalawi
In other news – The government raises money to fight army worms
Additionally, the Ministry of Agriculture has since requested funding from the Treasury in a letter in order to buy chemicals to combat the outbreak.
Green Mbozi, the permanent secretary for agriculture, claims that the ministry has also developed a plan for purchasing herbicides to control the spread. Learn more
Mutale Mwanza shows off that Vitamin D Glow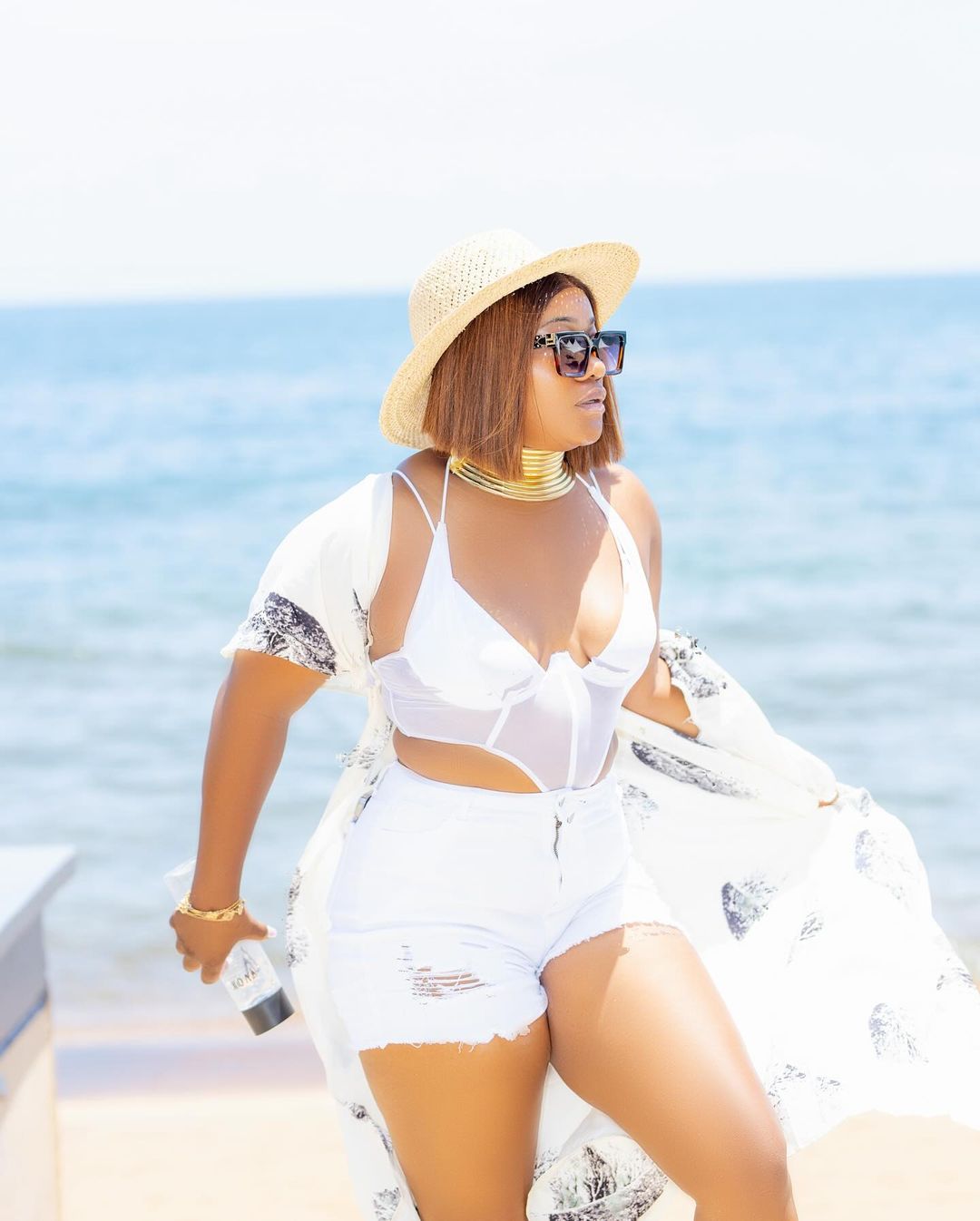 Mutale Mwanza shows off that Vitamin D Glow, she is showing her fans how her asking is glowing and also having a good time. We love how she is always on point and updating her fans on what she is doing at the moment and having a good time.
She captioned her post and said Vitamin D Glow, Malawi is bae, I'm sure she is relaxing with friends and taking time out from her busy schedule.
Mutale Mwanza was born on October 22, 1987, in Kitwe, Zambia. She is the daughter of a Zambian father and a Congolese mother. Mwanza had a difficult childhood. Her parents divorced when she was young, and she was raised by her aunt and grandmother. Considered the queen of media by some and a big attention seeker by others, Mutale Mwanza is one of the most renowned and accomplished media personalities in Zambia.  She is telling her fans that she needs more money and peace of Mind then her life will be more interesting.
In other news – Musa Khawula spotted at a Tshisa Nyama joint in Gauteng
Controversial blogger Musa Khawula was spotted at a Tshisa Nyama joint in Gauteng as seen in an X (formally Known as Twitter) post shared on Monday, 27 November – this comes after he had his fans and social media users convinced that he was sentenced for 15 years and behind bars for murdering his late boyfriend Wandile Khambule.
After being off the grid for some time, Musa Khawula is back! The popular entertainment blogger recently returned to social media and shared his reason for going missing in action in recent weeks. For some time, he even had his diehard fans believing the rumors that he was finally sentenced for killing his ex-boyfriend Wandile Khambule on 4 March 2022. Read more
Everything you need to know about the Gorgeous Iris Kaingu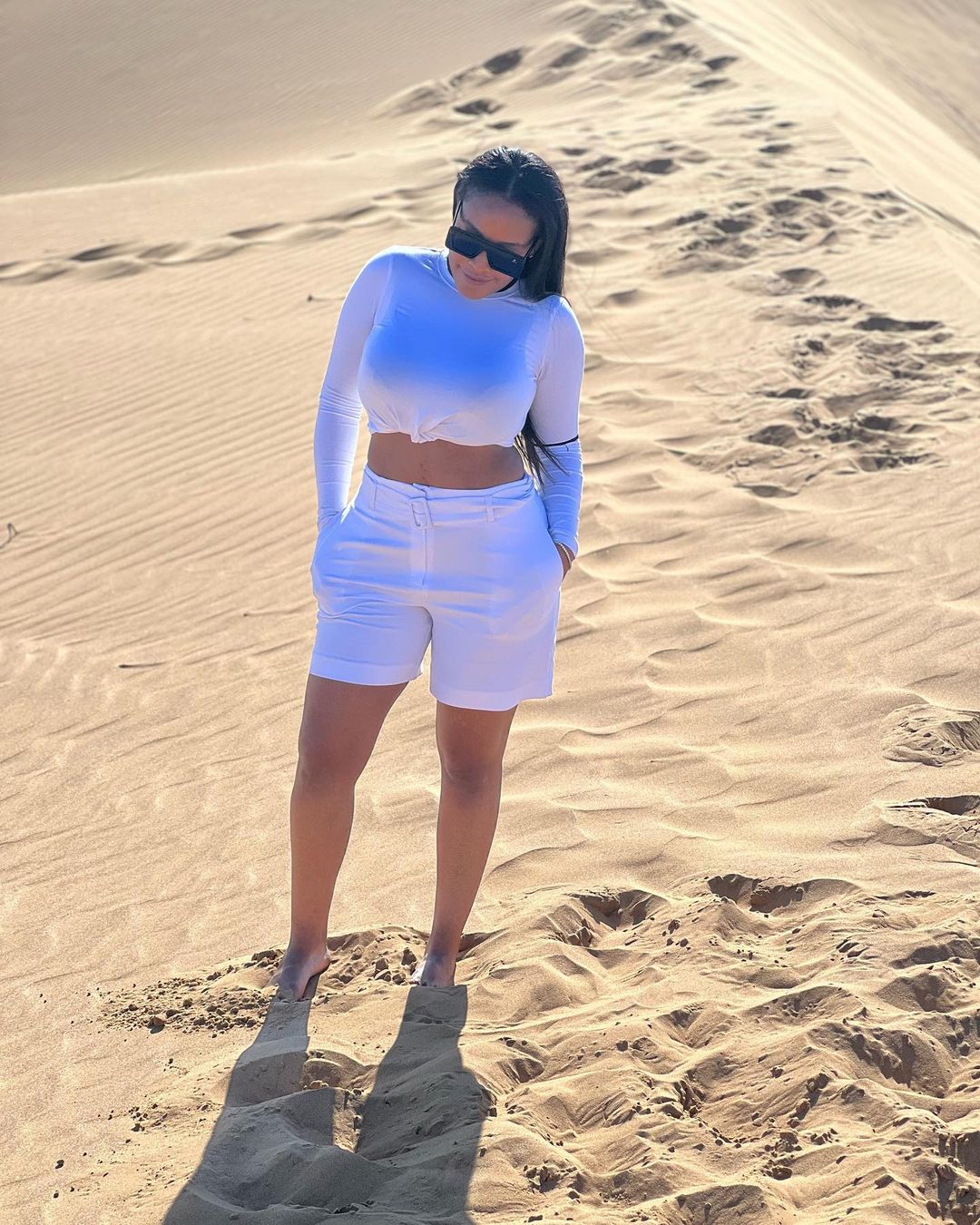 Iris Kaingu is a prominent public figure from Zambia. She is the daughter of Former Cabinet Minister Dr Michael Kaingu. She is also an entrepreneur in the hotel business and a politician having contested PF for an MP seat on PF.
Despite coming from a prominent family, Iris Kaingu was relatively unknown in the public domain until 2012 after her s*x tape was leaked and just like that, her name became the talk of the town. But this did not stop her from enjoying her life to the fullest and posting everything she does with her fans.
Guys let's talk about her style, and the way she dresses it's just amazing this is why her fans adore and love her all the time.
It is not clear who the gorgeous  Iris Kaingu is currently dating, and although her dating list is quite short, it features some prominent names that include the richest and most famous rappers in Zambia.
She seems to be keeping her Love life private and we love that for her and it's good not to tell people your business even though. Iris Kaingu currently has her hands full running her chain of hotels and lodges as well as running her charitable organization "Iris Kaingu Foundation.
In other news – PICS: Lulu Menziwa under fire over her recent dressing at school
Mzansi's hottest teacher, a KwaZulu-Natal-based educator Lulu Menziwa aka SA's 'sexy' teacher blue ticked trolls on social media on Thursday, 25 May by switching off her comment section on her T-shirt post on Instagram.
The controversial educator Lulu Menziwa, who's been receiving criticism from social media users for showing off her thighs and wearing a T-shirt to school switched off her comment section on Instagram to mute her critics. But social media users slammed her latest outfit and shared her attire on Twitter. Learn more