All you need to know about Mzansi's richest Man Patrice Motsepe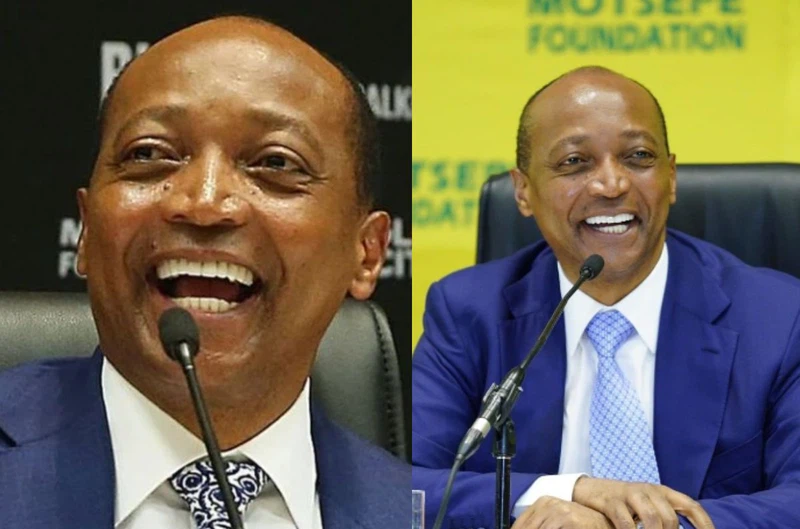 Multi-billionaire Patrice Motsepe has made headlines recently for allegedly rumoured to be having an affair with South African actress Katlego Danke and was said to have also barred her two children, MDN News reported. Here are five things to know about the South African tycoon.
A QUICK LOOK AT PATRICE MOTSEPE'S BIOGRAPHY
Full name: Patrice Tlhopane Motsepe
Date of birth: 28 January 1962
Birthplace: Ga-Rankuwa, Pretoria
Nationality: South African
Marital Status: Married
Spouse: Precious Moloi-Motsepe
MOTSEPE'S NET WORTH
According to Forbes, Motsepe's net worth is currently R2.7 billion.
MOTSEPE'S FAMILY
He is said to be a mining magnate born into a family of two sisters, Tsepho (who is married to President Cyril Ramaphosa) and Bridgette Radebe.
His father, Kgosi Augustine, was said to have been an entrepreneur, and a school teacher, who later served as the chief of the Mmakau branch of the Tswana people.
Motsepe married Precious in 1989 and had three children Thlopie, Kgosi, and Kabelo.
EDUCATION
Motsepe reportedly had a good education that later offered him the opportunity to have a promising career path in Cape Town afterwards.
CAREER
He is said to have ventured into mining in 1997 when gold price dropped, and Motsepehe, who had acquired business skills from working at his father's spaza shop, grabbed the opportunity and purchased marginal gold mines from AngloGold.
AngloGold was said to have made a deal with Motsepe to pay off his debt from future profits. The deal was said to have made Motsepe the new owner of six gold mine shafts at R7.7 million.
Motsepe is reportedly a Non-Executive Director at Absa Group and Sanlam and has been since 2004. He is also the Confederation of African Football (CAF) President.
Among several other partnerships and companies, Motsepe reportedly owns 55% of Ubuntu-Botho Investments, an insurance and investment service company.
According to Zalebs, Motsepe lives in an R69 million home in Cape Town. The mansion was said to have initially been listed for about R98 million.
Motsepe reportedly spends an extra R30 000 to maintain the mansion.
Motsepe was said to have bought 20 per cent of the shares at Val de Vie estate through his company- African Rainbow Capital (ARC).
The estate is reportedly located in Paarl-Franschhoek Valley, Western Cape and comprises of equestrian farms, golf courses, restaurants, wineries and wellness centres.
PRIVATE JET
Motsepe travels in class. He reportedly owns a private jet that cost him around $20 million (R372 million).
The multibillionaire is said to own a fleet of luxury vehicles, including a BMW 760 Li, a Bentley Continental GT, and a Mercedes Benz S65 AMG, to name a few.
Source: News365
In other news – Fans send a strong warning to Shauwn Mkhize about Andile Ncube
Shauwn Mkhize gets warned to beware of Andile Ncube. The businesswoman was a guest on Sports Night Amplified with Andile Ncube on Metro FM; they talked about sports and Shauwn's Royal AM football club.
Mkhize claimed to have enjoyed her time at the radio station and she gushed over the growth of her FC. Learn more
Ranaka's sisters didn't talk for a year due to conflict between them
Manaka, Mpumi, and Dineo Ranaka didn't talk for a year due to conflict between them. The siblings didn't reveal why they were not on talking terms. However, they've reconciled and they briefly talked about the incident to Zimoja. We fight and we are not pretentious towards one another," says Mpumi
"It would have been sad for me to get married, which is something that is happening soon without my sisters being there. So, I am happy that we have reunited," she added.
Manaka's mind was muddled with various questions after the three sisters were invited to be guests on Festive Get-Together in the Life Artois: "Firstly, I asked myself, why they would want the three of us; myself, Mpumi and Dineo? What do they know? Do they know besingakhulimisani? (Did they know that we were not on speaking terms) We didn't know we would go through some healing process that we didn't ask for," she admits.
The actress further explained how they reunited at their dad's 80th birthday.
" We have just started talking slightly after a year of not speaking because of our dad," Manaka says. "God works in mysterious ways. We were not talking when my dad turned 80. We arrived, ate and at the end of the birthday lunch, we were talking. We didn't even bicker, as one would expect. At the end of that evening, everyone was in tears, we were talking and bonding. Yes, there are some unresolved issues, but we love each other, after all, we are siblings. The sisters didn't disclose why they were not talking, but being able to reconcile and reunite back as sisters excited them.
In other news – Winnie Mashaba gets married again
Dr Winnie Masahaba announces her new marriage following her divorce from Makgokgo Makgopa. The singer and her ex-husband divorced in 2021 after 16 years of marriage.
Speaking about her divorce, she said, "I will never go to media to discuss the separation. Even if I can get married again, two or five times. Read more
Pic of SK Khoza in the village goes viral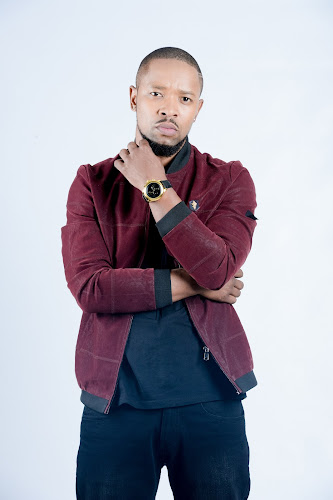 Last year, South African actor SK Khoza caused quite a stir on social media after videos of him engaging in heated confrontations with a number of people went viral. Many social media users expressed concern for the actor who was acting extremely out of character. He later apologized for the videos and says that he was in a "very dark place". Shortly afterwards, he disappeared from the spotlight and avoided negative publicity. And now a photo of him looking healthy and happy is trending.
In 2022, South Africans wondered out loud whether former The Queen actor SK Khoza has developed a drug problem after he was seen going on violent rages in more than one video clip.  The TV star later explained that he was "trapped in a very dark space".
He also added that he has chosen to seek help. And now a photo of him looking much happier and healthier than he has been in a while has gone viral on social media. Take a look below: Many in the comment section loved how good and calm he looks these days.
"I guess he needed a little break from the noise. I say that's the best decision," one person said while another wrote: He needs the break, shame poor guy has been through a lot. I also did this once, there is a place called Oudtshoorn, I went to do my driver's licence for a week, but the place is Soo beautiful and calming I ended up staying for 6months.
Source: The south african
In other news – Kim Kardashian Dazzle at Balenciaga Show in L.A
Balenciaga takes Hollywood! Kim Kardashian, Nicole Kidman and Salma Hayek were among some of the A-list guests attending the brand's show in Los Angeles on Saturday, where the fashion house's Fall 2024 collection was unveiled.
Kardashian, 43 — who was named ambassador of Balenciaga in February 2022 — sported an edgy look at the show, wearing nude Panta leggings layered with black lace, a nude high-neck top and a black Balenciaga logo jacket. Read more