Investigate cases before making arrests: President Hichilema
President Hakainde Hichilema has directed investigative wings in the country to ensure that no arrests are made before investigations are conducted.
President Hichilema wondered why investigative wings have continued arresting people without first investigating cases saying this not the first time he has advised over the matter.The Head of State said investigative wings should also ensure that people are prosecuted within a short period of time.
The President said this today during the swearing-in ceremony of Monica Mwansa as Anti-Corruption Commission (ACC) Deputy Director General and Njavwa Simutowe as Luapula Province Minister. Mr Hichilema said investigative wings should ensure that justice for the people is achieved.
"Madam Mwansa as you take up the new position am calling upon you to ensure that Justice for the people is achieved. I do not know why investigative wings have continued arresting people before investigations are conducted. And I have made this call many times. So please I want to see change as you take up the new position," he said.
Meanwhile, President Hichilema has also called on the newly sworn-in Luapula Province Minister Njavwa Simutowe to promote legal mining in the province.
Mr Hichilema said illegal mining has robbed the country of so many resources hence the new minister should ensure that sanity is restored in the province. He stated that there has been a lot of illegal mining in Luapula stating that government will ensure those found wanting are prosecuted.
"There has been a number of illegal mining there. But as you take up this new position ensure that illegal mining comes to an end. This government will continue prosecuting those found wanting in illegal mining. This will be regardless of who you are, whether friends or not. You know what I am talking about," he said.
Speaking after being sworn-in, ACC Deputy Director General, Monica Mwansa assured that she will do everything possible and ensure that the presidential directive is attained.
And newly sworn-in Luapula Province Minister, Njavwa Simutowe said he will ensure that illegal mining in the province is put to an end.
Source: .lusakatimes
In other news – Cyan Boujee: 'I really hate my mother
Controversial Mzansi influencer and DJ, Cyan Boujee is trending for the millionth time this year. She has been making headlines all year long and doesn't appear to mind all of the attention albeit negative attention.
Last month, her explicit tape caused quite the ruckus online and now many are discussing how she headed online to share how much she hates her own mother. Read more
President Hichilema to Visit Seseli Mine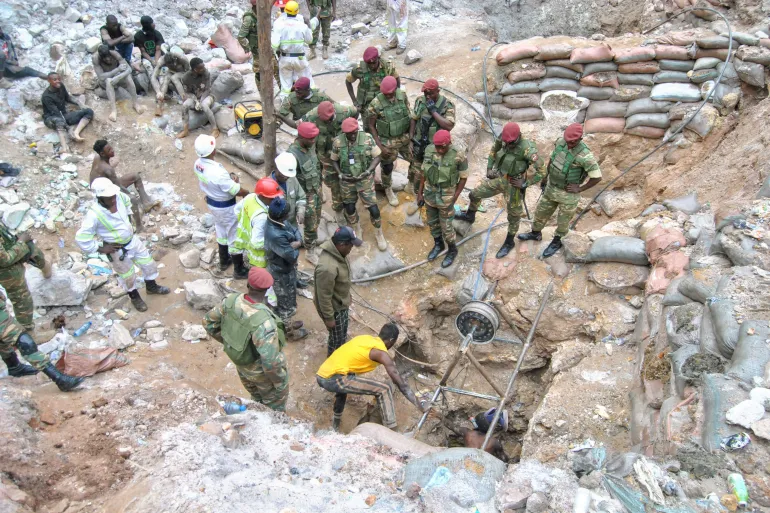 President Hakainde Hichilema is scheduled to visit Seseli Mine in Chingola on the Copperbelt, where a number of illegal miners find themselves trapped in a flooded open-pit mine. The announcement was made by Copper Minister Elisha Matambo during a press briefing in Chingola, reflecting the government's commitment to addressing the critical situation.
Minister Matambo expressed confidence in the measures and interventions implemented by the government, ensuring that the ongoing rescue mission will reach the trapped miners. The President's visit underscores the gravity of the situation and the government's hands-on approach in coordinating the rescue efforts.
Mines Minister Paul Kabuswe provided further assurance, stating that safety precautions are rigorously being followed to maximize the chances of a successful rescue operation. He emphasized that the government has engaged with families affected by the incident, with twenty-seven families having come forward to claim missing relatives.
Source: aljazeera
In other news – It all ended in tears for Faith Nketsi
News that well-known Mzansi reality TV star and influencer, Faith Nketsi whose full name is Mapholoso Faith Nketsi was finally divorcing her short-term husband Nzuzo Njilo was met with relief from fans of the reality star and businesswoman.
The reason behind the celebration of the divorce was because Faith's brand took some knocks when her husband's corrupt business ways were aired on the covers of Mzansi's biggest. Read more
PF MPs Urged to Embrace New Leadership Dynamics in National Assembly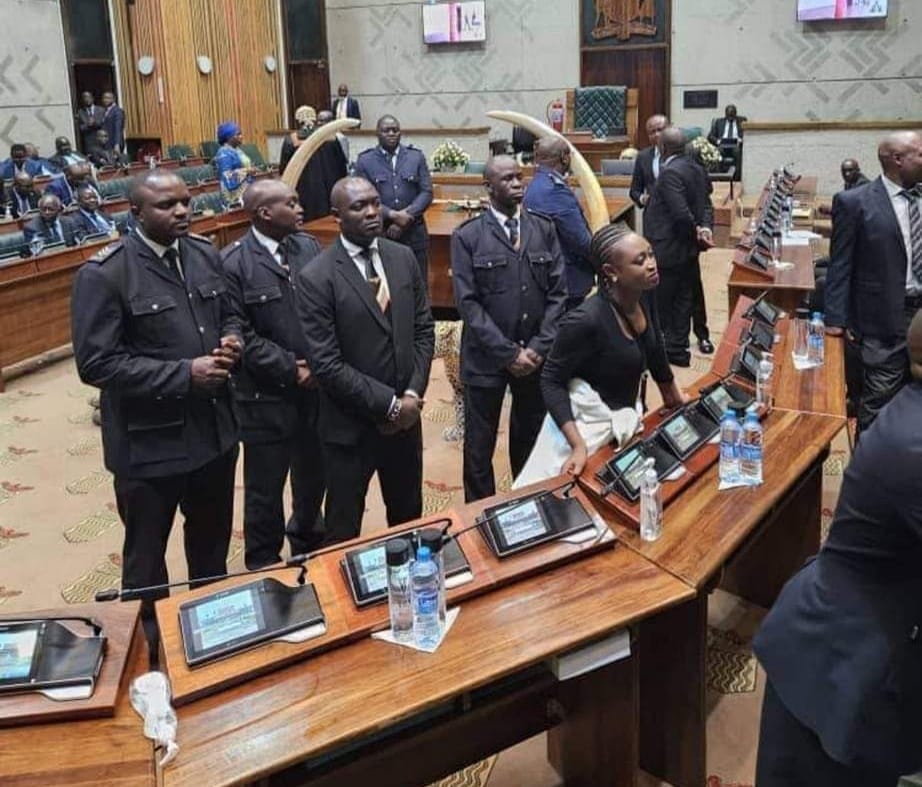 The leader of the opposition in Parliament, Robert Chabinga, has commended President Hakainde Hichilema for demonstrating a spirit of unity and magnanimity towards his predecessor, former President Edgar Lungu. In the midst of heightened provocations, Mr. Chabinga emphasized that President Hichilema and the United Party for National Development (UPND) are not responsible for the challenges within the former ruling Patriotic Front (PF).
Speaking from his position as the Member of Parliament for Mafinga, Mr. Chabinga advised PF Members of Parliament to acknowledge the changed leadership in the National Assembly. He urged them to embrace discipline and decorum in the legislative body, emphasizing the importance of non-political conduct and effective representation aligned with the wishes of the electorate.
"President Hichilema has demonstrated love towards his predecessor, former President Lungu, even in the face of heightened provocation. The challenges within the PF should not be laid at the doorstep of President Hichilema and the UPND. It is essential for PF MPs to accept the new reality and move forward," stated Mr. Chabinga in a statement issued to ZNBC News in Lusaka.
He underscored the importance of maintaining discipline in the National Assembly, urging MPs to prioritize the interests of the people who elected them. Mr. Chabinga emphasized the need for constructive checks and balances from opposition MPs, fostering an environment of cooperation and effective governance.
"Opposition MPs have a crucial role in providing constructive checks and balances in the House. It is imperative for all MPs to refrain from antagonizing one another and focus on contributing positively to the legislative process," added Mr. Chabinga.
Source: Lusakatimes