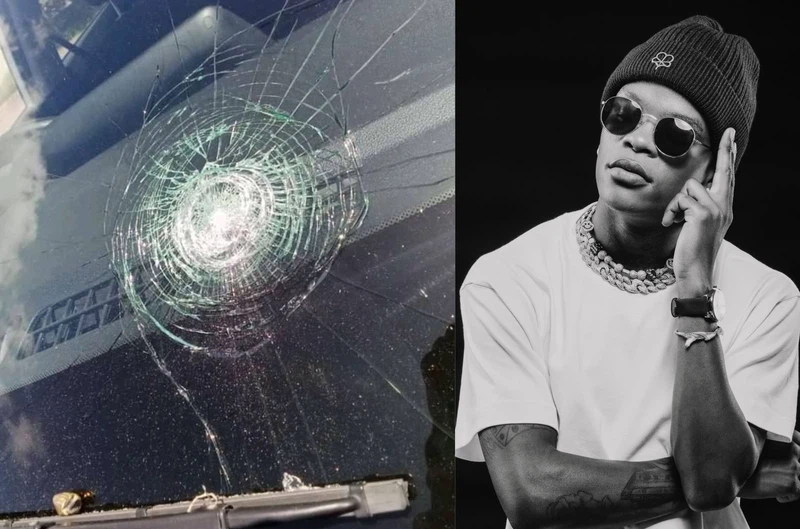 In what could be presumed as a hit, South African musician TNS is counting his blessings after his car was struck by a bullet. Real name, Nkazimulo Ngema, known for hits such as Club Controller and Banomoya, took to social media to share his life-threatening experience on New Year's Eve.
Just minutes before the 2023 New Year crossover, TNS was travelling home when the incident occurred.
I thought I was hit by a stone yesterday driving home, only to find it was a bullet this morning. This God I pray is too big, we thank God for 2023 [although we live in fear]", the post by TNS read. As we crossed over to the New Year, TNS thanked his fans for their love and support. He also pleaded with his fans to continue supporting his music and shows in 2023.
He further cautioned motorists, especially artists to be safe in the new year and avoid driving under the influence of alcohol.
"Find an alternative driver to transport you around if you happen to consume alcohol," he said in a post.
In a related incident, two men were taken to hospital in a moderate condition following a shooting incident at Kings Park Rugby Stadium last night in Durban. At this point in time we can confirm that two men have been shot and are in a serious condition.
Source:
In other news – Heavy K sets the Record Straight
Heavy K claims he has suffered the same fate as Kabza De Small encountered on Mac G's Podcast and Chill.
A few days ago, the Amapiano star was compared against other Amapinao musicians like Major League DJz and Kelvin Momo. It was said that the DJz can talk about the genre but Kabza can't. Learn more
President Hichilema to Visit Seseli Mine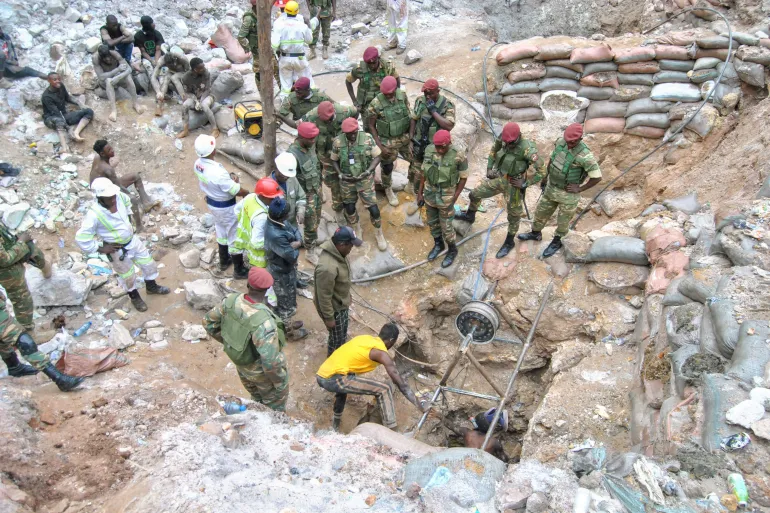 President Hakainde Hichilema is scheduled to visit Seseli Mine in Chingola on the Copperbelt, where a number of illegal miners find themselves trapped in a flooded open-pit mine. The announcement was made by Copper Minister Elisha Matambo during a press briefing in Chingola, reflecting the government's commitment to addressing the critical situation.
Minister Matambo expressed confidence in the measures and interventions implemented by the government, ensuring that the ongoing rescue mission will reach the trapped miners. The President's visit underscores the gravity of the situation and the government's hands-on approach in coordinating the rescue efforts.
Mines Minister Paul Kabuswe provided further assurance, stating that safety precautions are rigorously being followed to maximize the chances of a successful rescue operation. He emphasized that the government has engaged with families affected by the incident, with twenty-seven families having come forward to claim missing relatives.
Source: aljazeera
In other news – It all ended in tears for Faith Nketsi
News that well-known Mzansi reality TV star and influencer, Faith Nketsi whose full name is Mapholoso Faith Nketsi was finally divorcing her short-term husband Nzuzo Njilo was met with relief from fans of the reality star and businesswoman.
The reason behind the celebration of the divorce was because Faith's brand took some knocks when her husband's corrupt business ways were aired on the covers of Mzansi's biggest. Read more
PF MPs Urged to Embrace New Leadership Dynamics in National Assembly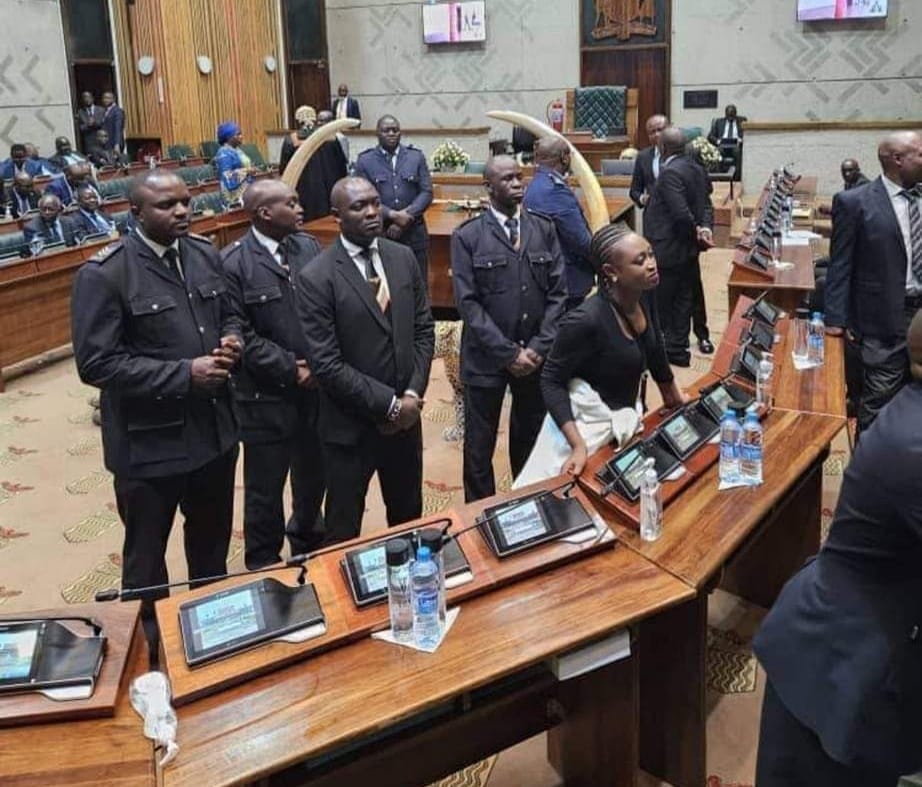 The leader of the opposition in Parliament, Robert Chabinga, has commended President Hakainde Hichilema for demonstrating a spirit of unity and magnanimity towards his predecessor, former President Edgar Lungu. In the midst of heightened provocations, Mr. Chabinga emphasized that President Hichilema and the United Party for National Development (UPND) are not responsible for the challenges within the former ruling Patriotic Front (PF).
Speaking from his position as the Member of Parliament for Mafinga, Mr. Chabinga advised PF Members of Parliament to acknowledge the changed leadership in the National Assembly. He urged them to embrace discipline and decorum in the legislative body, emphasizing the importance of non-political conduct and effective representation aligned with the wishes of the electorate.
"President Hichilema has demonstrated love towards his predecessor, former President Lungu, even in the face of heightened provocation. The challenges within the PF should not be laid at the doorstep of President Hichilema and the UPND. It is essential for PF MPs to accept the new reality and move forward," stated Mr. Chabinga in a statement issued to ZNBC News in Lusaka.
He underscored the importance of maintaining discipline in the National Assembly, urging MPs to prioritize the interests of the people who elected them. Mr. Chabinga emphasized the need for constructive checks and balances from opposition MPs, fostering an environment of cooperation and effective governance.
"Opposition MPs have a crucial role in providing constructive checks and balances in the House. It is imperative for all MPs to refrain from antagonizing one another and focus on contributing positively to the legislative process," added Mr. Chabinga.
Source: Lusakatimes