Tutwa Ngulube is put to rest
Many people from many walks of life paid their tribute to the late attorney Tutwa Ngulube, who passed away last week in a hospital, in Kabwe.
Former President Edgar Lungu and his wife Esther Lungu, Minister of Local Government Garry Nkombo, Minister of Transportation Frank Tayali, as well as numerous others, including Patriotic Front members, paid their respects (PF).
The mourners all had different things to say about Mr. Ngulube, a former member of parliament from Kabwe.
His wife referred to him as her friend, lover, father, and husband, and she could hardly remember life without him because he had helped to mold her into the person she was today.
Mrs. Ngulube recalled that her husband had made light of death two days prior to his passing.
Jokingly you said let me take photos of you in case I die, that was during the graduation of our twins. Little did I know two days later you would be no more," she said.
She went on to say that Mr. Ngulube was a people person with a busy schedule who always found time for her and their kids.
The resignation of Mr. Ngulube was a significant loss, according to Minister of Local Government Gary Nkombo, who issued a message of condolences on behalf of President Hakainde Hichilema.
He said those that experienced Ngulube, like him would remember him saying that "A stranger is a best friend you have never met before."

"He had a golden smile and humor you could not ignore. Around his death there are more questions thanks answers, but we should all look above. The departure of Tutwa should be one of the reasons we should come together. Let us have deep introspection and reflection on Tutwa's death. Let us not bury Tutwa in vain, but unity," he said.
Given Lubinda, the acting president of the PF, added that Mr. Ngulube would be remembered for his unmatched courage and lack of fear of criticism.
He was a loving and carrying parent who put the interests of his children and family before himself. He was willing to take even the most unpopular political cases and would represent his clients. We will remember how he sent parliament into laughter after a debate saying 'Holy ghost fire, holy ghost fire," he said.
The legal community lamented the loss of a dynamic young man who went above and beyond to advocate for his clients.
We have lost a gallant soldier who represented his clients without fear. Let us emulate Tutwa. He represented humanity," they said.
President Hichilema to Visit Seseli Mine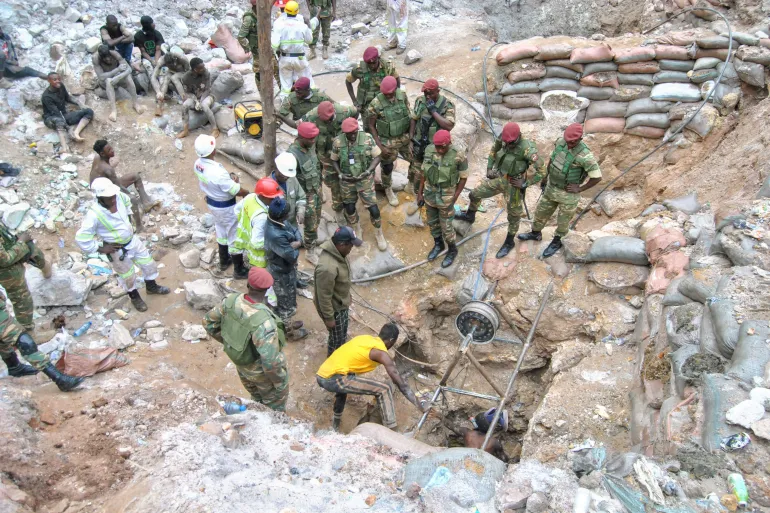 President Hakainde Hichilema is scheduled to visit Seseli Mine in Chingola on the Copperbelt, where a number of illegal miners find themselves trapped in a flooded open-pit mine. The announcement was made by Copper Minister Elisha Matambo during a press briefing in Chingola, reflecting the government's commitment to addressing the critical situation.
Minister Matambo expressed confidence in the measures and interventions implemented by the government, ensuring that the ongoing rescue mission will reach the trapped miners. The President's visit underscores the gravity of the situation and the government's hands-on approach in coordinating the rescue efforts.
Mines Minister Paul Kabuswe provided further assurance, stating that safety precautions are rigorously being followed to maximize the chances of a successful rescue operation. He emphasized that the government has engaged with families affected by the incident, with twenty-seven families having come forward to claim missing relatives.
Source: aljazeera
In other news – It all ended in tears for Faith Nketsi
News that well-known Mzansi reality TV star and influencer, Faith Nketsi whose full name is Mapholoso Faith Nketsi was finally divorcing her short-term husband Nzuzo Njilo was met with relief from fans of the reality star and businesswoman.
The reason behind the celebration of the divorce was because Faith's brand took some knocks when her husband's corrupt business ways were aired on the covers of Mzansi's biggest. Read more
PF MPs Urged to Embrace New Leadership Dynamics in National Assembly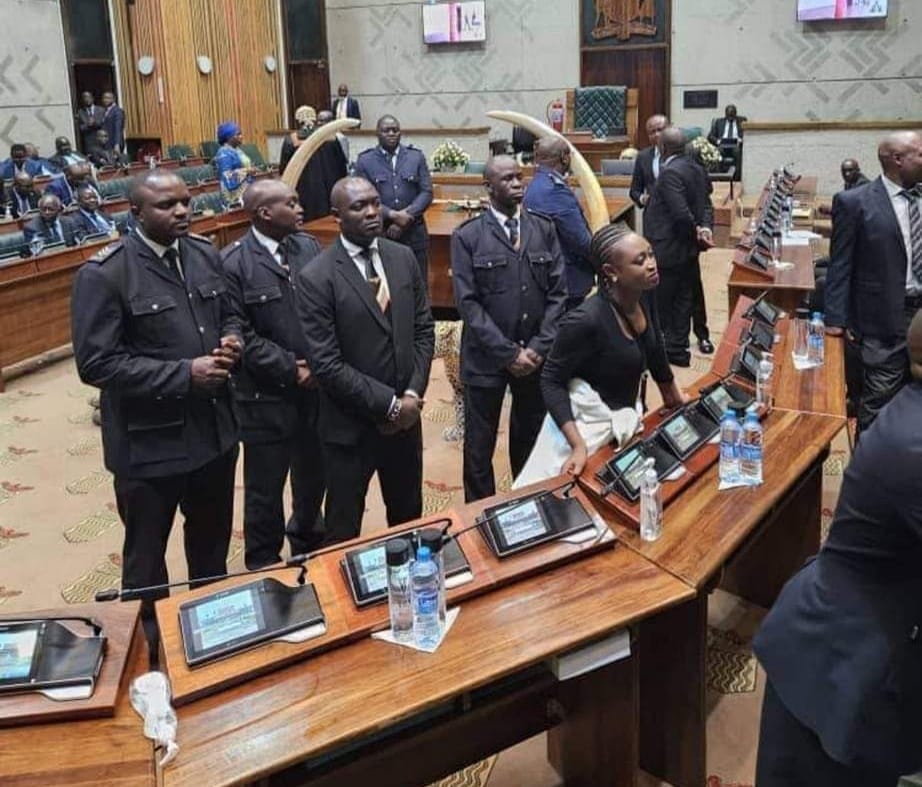 The leader of the opposition in Parliament, Robert Chabinga, has commended President Hakainde Hichilema for demonstrating a spirit of unity and magnanimity towards his predecessor, former President Edgar Lungu. In the midst of heightened provocations, Mr. Chabinga emphasized that President Hichilema and the United Party for National Development (UPND) are not responsible for the challenges within the former ruling Patriotic Front (PF).
Speaking from his position as the Member of Parliament for Mafinga, Mr. Chabinga advised PF Members of Parliament to acknowledge the changed leadership in the National Assembly. He urged them to embrace discipline and decorum in the legislative body, emphasizing the importance of non-political conduct and effective representation aligned with the wishes of the electorate.
"President Hichilema has demonstrated love towards his predecessor, former President Lungu, even in the face of heightened provocation. The challenges within the PF should not be laid at the doorstep of President Hichilema and the UPND. It is essential for PF MPs to accept the new reality and move forward," stated Mr. Chabinga in a statement issued to ZNBC News in Lusaka.
He underscored the importance of maintaining discipline in the National Assembly, urging MPs to prioritize the interests of the people who elected them. Mr. Chabinga emphasized the need for constructive checks and balances from opposition MPs, fostering an environment of cooperation and effective governance.
"Opposition MPs have a crucial role in providing constructive checks and balances in the House. It is imperative for all MPs to refrain from antagonizing one another and focus on contributing positively to the legislative process," added Mr. Chabinga.
Source: Lusakatimes