After an argument, Mpongwe man sets his girlfriend's home on fire
A 41-year-old Mpongwe man was detained for allegedly setting fire to the home of his 45-year-old girlfriend following an argument.
After a fight with Mumba Fortunatious, who had been living with Maureen Mwendela for about five months, the two decided to set fire to her household items, which were worth K32,950.
According to Copperbelt's commanding officer Peacewell Mweemba, at 20:00 hours on Monday until yesterday, there was an arson that was reported to have occurred.
Maureen reported that her house was set ablaze by her boyfriend Mumba whom she stays with and this was after they had a dispute and property (house hold goods) which included Sofas bed, matress, a Television Set, bedings and others altogether valued at K32,950.00 were burnt to ashes. Brief facts of the matter are that the suspect has been staying at the complainants house for the past five months, so on Monday at 20:00hours the two had a dispute so the complainant decided to leave the house stating that the suspect was drunk and was disturbing her sleep. After leaving her house she informed her sister who stays in the neighborhood that she was going to seek refuge at her brothers' house within Mpongwe and she left," he said.
According to Mr. Mweemba, the complainant's sister awoke at around 3:00 a.m. to strange noises coming from outside, and when she walked outside, she discovered her sister's house on fire.
With the help of neighbours, they managed to put off the fire ,but the above mentioned property were burnt to ashes. Police visited the scene of crime and confirmed the matter. The suspect Mumba has been apprehended and he will appear in court soon," he said
President Hakainde Hichilema Urges Swift Closure of Debt Restructuring in Meetings with World Bank and IMF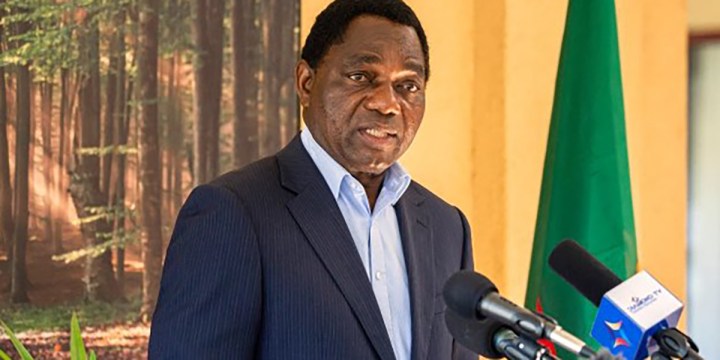 President Hakainde Hichilema held separate bilateral meetings with Mr. Ajay Banga, the President of the World Bank, and Ms. Kristalina Georgieva, the Managing Director of the International Monetary Fund (IMF). The discussions primarily focused on expediting and comprehensively concluding the remaining aspects of Zambia's debt restructuring program.
During the meetings, President Hichilema expressed gratitude to both institutions for their efforts in the debt restructuring process and their continued support toward Zambia's budget. The President underscored the urgency of promptly resolving the outstanding issues to prevent economic uncertainties, highlighting Zambia's commitment in fulfilling its obligations throughout the restructuring.
President Hichilema emphasized that any delays in Zambia's case could potentially impact other nations considering similar debt restructuring frameworks. He commended the World Bank and the IMF for their understanding of the importance of expediting the process, enabling Zambia to move forward with the full implementation of impactful projects in energy, infrastructure, mining, and agriculture.
The Zambian President particularly emphasized the significance of quickly boosting agricultural production through mechanization and irrigation. This strategic move is seen as a priority for achieving quick wins in the economic recovery process, contributing to the rebuilding of the Zambian economy.
As Zambia continues its engagement with international financial institutions, President Hichilema reiterated his administration's commitment to transparent governance, economic reforms, and sustainable development. The bilateral meetings are part of the President's ongoing efforts to secure support for Zambia's economic recovery and growth agenda.
Source: Lusakatimes
Copper Queens Goalkeeper Hazel Nali Returns Home after Successful Knee Surgery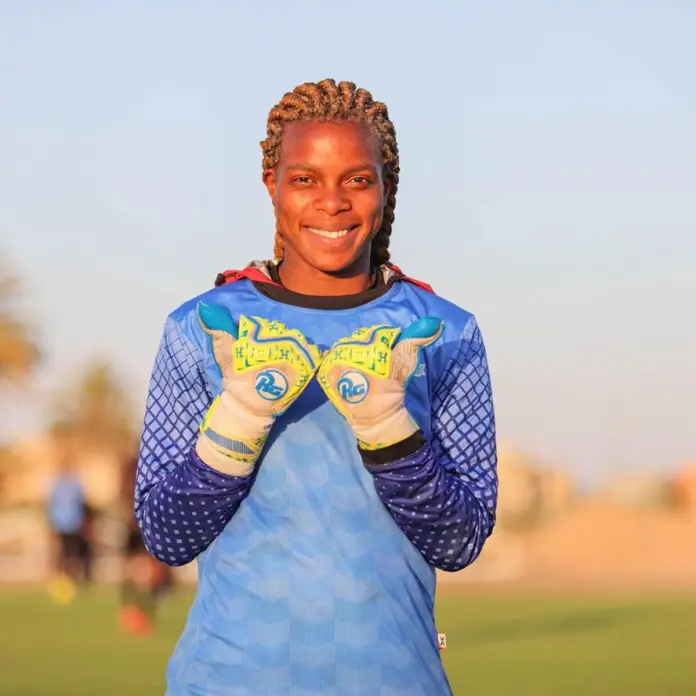 Zambia's national women's football team, the Copper Queens, received a boost with the return of their first-choice goalkeeper, Hazel Nali, who arrived in the country from New Zealand. Nali underwent a successful knee surgery, and her return marks a positive step in her recovery journey.
The goalkeeper landed at Kenneth Kaunda International Airport at 15:40 hours, expressing her eagerness to return to the pitch. In a statement to ZNBC News, Nali shared that her doctors recommended continuing physiotherapy sessions in Zambia as part of her rehabilitation process.
I cannot wait to get back on the pitch," Nali exclaimed, expressing her gratitude to the Government, the Football Association of Zambia, and her fans for their unwavering support during her medical journey.
Highlighting the commitment to Nali's well-being, Zambia's High Commissioner to Australia and New Zealand, Elias Munshya, revealed that the government covered the cost of the surgery and arranged for some physiotherapy sessions. Munshya conveyed the government's optimism about Nali's swift and full recovery, expressing hope that she would soon rejoin the squad and contribute to Zambia's football success.
Nali's return is anticipated to boost the morale of the Copper Queens as they continue their preparations for upcoming competitions.
Source: Lusakatimes