Museveni requests a ban on MPs traveling abroad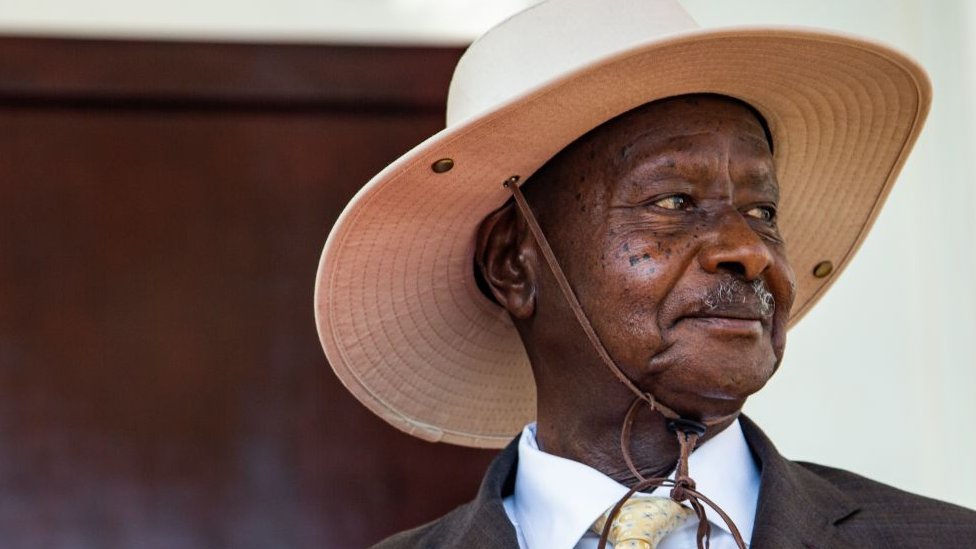 In order to preserve money for essential projects, Ugandan President Yoweri Museveni called for a restriction on abroad travel by lawmakers and government employees over the weekend.
At the Uganda Petroleum Institute-Kigumba (UPIK), where the nation plans to train indigenous professionals in oil exploration, he made the comments while facilities were being opened.
The president was disappointed that the training school was still under construction due to a lack of funding even though Uganda plans to begin pumping millions of barrels of oil from its massive oil reserves in 2025.
"Tell the MPs and government employees to halt their international trip. Kigumba is pleading for money while money is being wasted on overseas travel, he reportedly claimed in video taken by a local station.
In addition, the president recommended freezing all allowances, according to the news website Daily Monitor.
Climate campaigners are opposed to a $3.5 billion (£2.7 million) crude oil pipeline that will link Uganda's oil reserves to a port in neighboring Tanzania. The two nations of East Africa claim that economic growth is their top concern.
President Hakainde Hichilema Urges Swift Closure of Debt Restructuring in Meetings with World Bank and IMF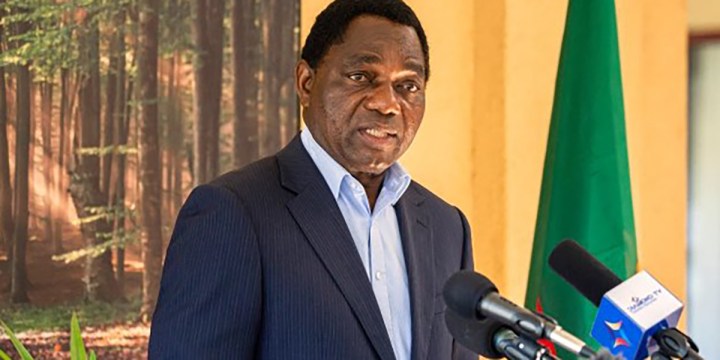 President Hakainde Hichilema held separate bilateral meetings with Mr. Ajay Banga, the President of the World Bank, and Ms. Kristalina Georgieva, the Managing Director of the International Monetary Fund (IMF). The discussions primarily focused on expediting and comprehensively concluding the remaining aspects of Zambia's debt restructuring program.
During the meetings, President Hichilema expressed gratitude to both institutions for their efforts in the debt restructuring process and their continued support toward Zambia's budget. The President underscored the urgency of promptly resolving the outstanding issues to prevent economic uncertainties, highlighting Zambia's commitment in fulfilling its obligations throughout the restructuring.
President Hichilema emphasized that any delays in Zambia's case could potentially impact other nations considering similar debt restructuring frameworks. He commended the World Bank and the IMF for their understanding of the importance of expediting the process, enabling Zambia to move forward with the full implementation of impactful projects in energy, infrastructure, mining, and agriculture.
The Zambian President particularly emphasized the significance of quickly boosting agricultural production through mechanization and irrigation. This strategic move is seen as a priority for achieving quick wins in the economic recovery process, contributing to the rebuilding of the Zambian economy.
As Zambia continues its engagement with international financial institutions, President Hichilema reiterated his administration's commitment to transparent governance, economic reforms, and sustainable development. The bilateral meetings are part of the President's ongoing efforts to secure support for Zambia's economic recovery and growth agenda.
Source: Lusakatimes
Copper Queens Goalkeeper Hazel Nali Returns Home after Successful Knee Surgery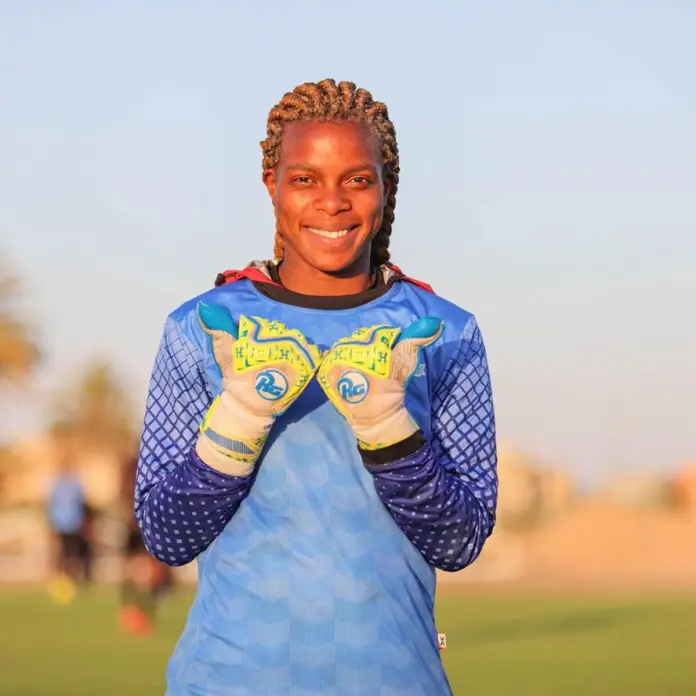 Zambia's national women's football team, the Copper Queens, received a boost with the return of their first-choice goalkeeper, Hazel Nali, who arrived in the country from New Zealand. Nali underwent a successful knee surgery, and her return marks a positive step in her recovery journey.
The goalkeeper landed at Kenneth Kaunda International Airport at 15:40 hours, expressing her eagerness to return to the pitch. In a statement to ZNBC News, Nali shared that her doctors recommended continuing physiotherapy sessions in Zambia as part of her rehabilitation process.
I cannot wait to get back on the pitch," Nali exclaimed, expressing her gratitude to the Government, the Football Association of Zambia, and her fans for their unwavering support during her medical journey.
Highlighting the commitment to Nali's well-being, Zambia's High Commissioner to Australia and New Zealand, Elias Munshya, revealed that the government covered the cost of the surgery and arranged for some physiotherapy sessions. Munshya conveyed the government's optimism about Nali's swift and full recovery, expressing hope that she would soon rejoin the squad and contribute to Zambia's football success.
Nali's return is anticipated to boost the morale of the Copper Queens as they continue their preparations for upcoming competitions.
Source: Lusakatimes