Six people perish in a traffic collision
Following a collision between the Higer bus they were riding in and an immovable dump truck, SIX individuals have died and TEN others are in critical condition.
The collision occurred this morning at approximately 05:00 along the Great North Road in the Kashikishi area, which is located about 10 kilometers south of Kapiri-Mposhi town.
Chris Hamuka, the bus driver, is being held in police custody and charged for causing death by dangerous driving despite being presumed to be unharmed.
Danny Mwale, a deputy police spokesperson for Zambia, verified the incident and stated that there were 49 passengers aboard the Higer bus, six of whom perished and 10 of whom were injured.
The bus from Kasumbalesa to Lusaka, he claimed.
"Three of the deceased persons have been identified as Rabecca Bwalya aged 34, Marley Essanga aged 24 and Lazarus Kanema while the other three are yet to be identified.Those who survived with injuries have been identified as Mikobi George aged 38, Nzema Benedict Kanianga aged 22, Stella Kikeaku aged 28 all of Congo DRC and John Kamfwa aged 26 of Kalingalinga compound in Lusaka. The four are admitted to Kabwe General Hospital while Richard Sakanala aged 32 of Kabompo, Happy Malama aged 48 of Chingola and one only identified Naomi together with three others yet to be identified are admitted to Kapiri-Mposhi District Hospital," he said.
Investigations, according to Mr. Mwale, show that the collision occurred when a Higer bus with the license plate ALZ 3677 registered to Abyken Bus Services of Chingola was traveling from Kasumbalesa to Lusaka with 49 passengers when it collided with a Scania Tipper Truck with the license plate BCB 2289 that was parked on the left side of the road.
"Due to the impact, six people, two females and four males, were pronounced dead upon arrival at Kapiri-Mposhi District Hospital leaving 10 with injuries.The tipper truck had its rear part damaged while the bus is extensively damaged. The bodies of the deceased are all in Kapiri-Mposhi District Hospital mortuary awaiting formal identification and postmortem," he said.
President Hakainde Hichilema Urges Swift Closure of Debt Restructuring in Meetings with World Bank and IMF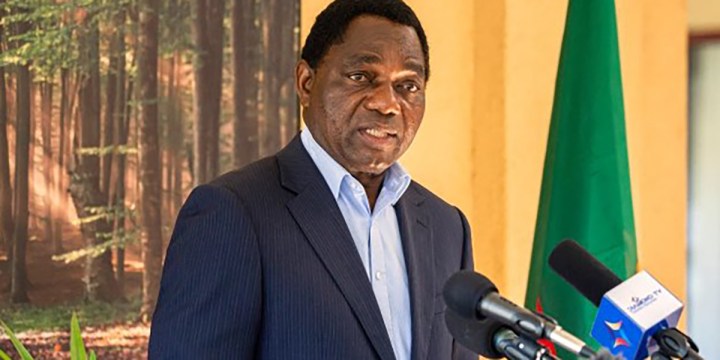 President Hakainde Hichilema held separate bilateral meetings with Mr. Ajay Banga, the President of the World Bank, and Ms. Kristalina Georgieva, the Managing Director of the International Monetary Fund (IMF). The discussions primarily focused on expediting and comprehensively concluding the remaining aspects of Zambia's debt restructuring program.
During the meetings, President Hichilema expressed gratitude to both institutions for their efforts in the debt restructuring process and their continued support toward Zambia's budget. The President underscored the urgency of promptly resolving the outstanding issues to prevent economic uncertainties, highlighting Zambia's commitment in fulfilling its obligations throughout the restructuring.
President Hichilema emphasized that any delays in Zambia's case could potentially impact other nations considering similar debt restructuring frameworks. He commended the World Bank and the IMF for their understanding of the importance of expediting the process, enabling Zambia to move forward with the full implementation of impactful projects in energy, infrastructure, mining, and agriculture.
The Zambian President particularly emphasized the significance of quickly boosting agricultural production through mechanization and irrigation. This strategic move is seen as a priority for achieving quick wins in the economic recovery process, contributing to the rebuilding of the Zambian economy.
As Zambia continues its engagement with international financial institutions, President Hichilema reiterated his administration's commitment to transparent governance, economic reforms, and sustainable development. The bilateral meetings are part of the President's ongoing efforts to secure support for Zambia's economic recovery and growth agenda.
Source: Lusakatimes
Copper Queens Goalkeeper Hazel Nali Returns Home after Successful Knee Surgery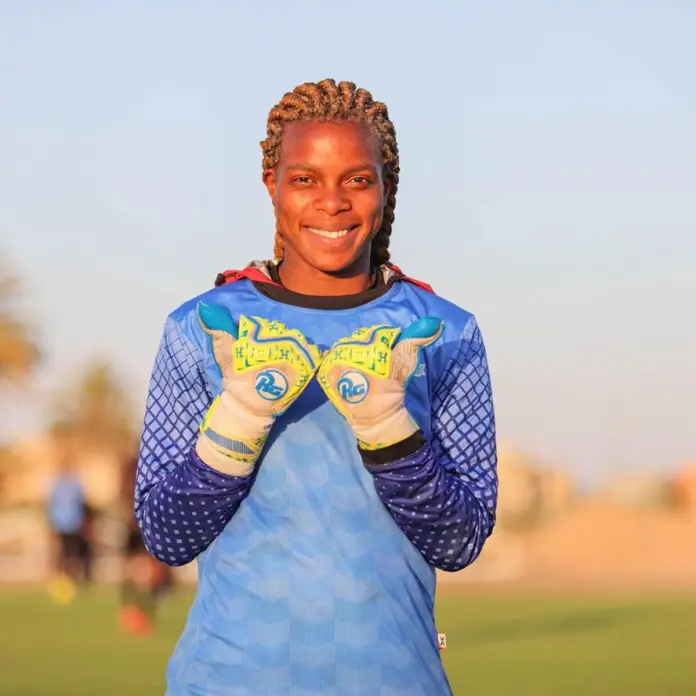 Zambia's national women's football team, the Copper Queens, received a boost with the return of their first-choice goalkeeper, Hazel Nali, who arrived in the country from New Zealand. Nali underwent a successful knee surgery, and her return marks a positive step in her recovery journey.
The goalkeeper landed at Kenneth Kaunda International Airport at 15:40 hours, expressing her eagerness to return to the pitch. In a statement to ZNBC News, Nali shared that her doctors recommended continuing physiotherapy sessions in Zambia as part of her rehabilitation process.
I cannot wait to get back on the pitch," Nali exclaimed, expressing her gratitude to the Government, the Football Association of Zambia, and her fans for their unwavering support during her medical journey.
Highlighting the commitment to Nali's well-being, Zambia's High Commissioner to Australia and New Zealand, Elias Munshya, revealed that the government covered the cost of the surgery and arranged for some physiotherapy sessions. Munshya conveyed the government's optimism about Nali's swift and full recovery, expressing hope that she would soon rejoin the squad and contribute to Zambia's football success.
Nali's return is anticipated to boost the morale of the Copper Queens as they continue their preparations for upcoming competitions.
Source: Lusakatimes