The legal war over Disco Elysium reaches levels of complexity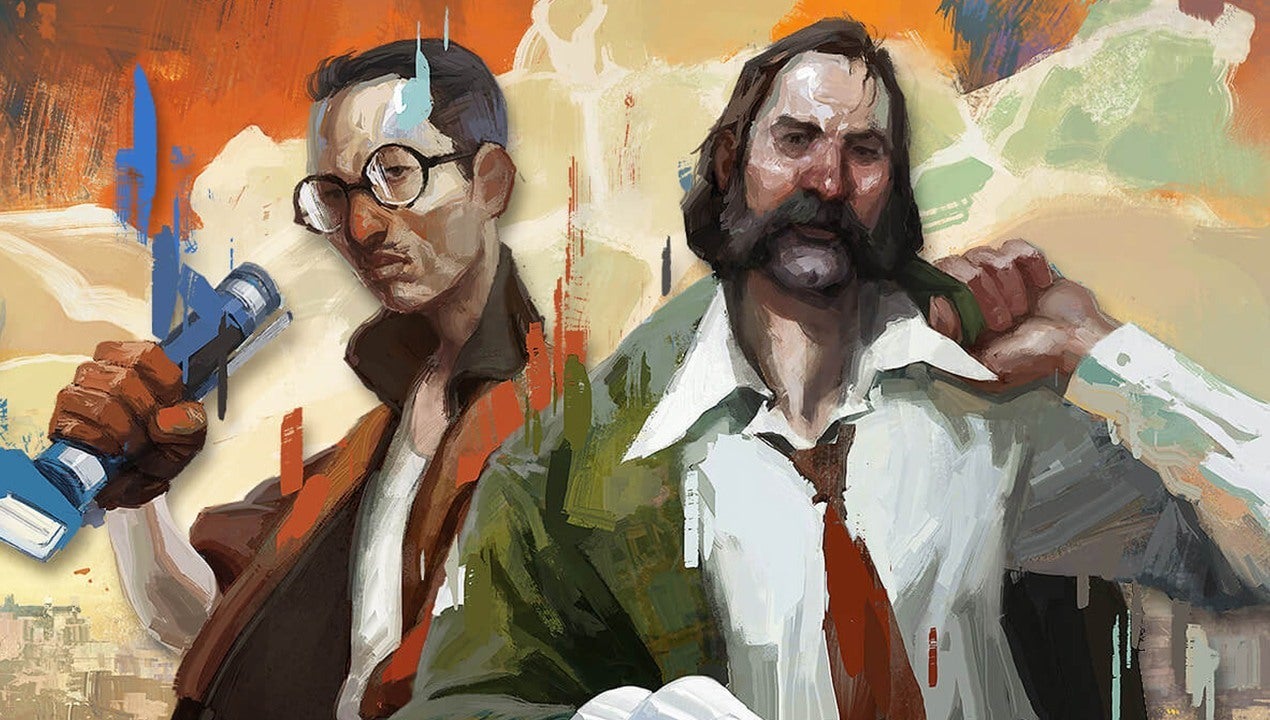 Something is rotten in the state of Revachol. This year has seen the gradual unfurling of a bitterly ironic real-world tale, one in which the creators of perhaps the best PC game ever(opens in new tab) appear to have been systemically cut out of the company(opens in new tab) they co-founded, Disco Elysium studio ZA/UM, and are now fighting for it in the courts.
How did it get to this point? One of the answers is relatively simple: four concept sketches of a man in a scarf, the first glimpses of a Disco Elysium sequel, which were allegedly bought last year for just over €1 by a shell company controlled by a ZA/UM executive, and then immediately re-sold to ZA/UM for €4.8 million.
The first group of players in this fight includes Robert Kurvitz and Aleksander Rostov, the key creatives behind Disco Elysium, and Kaur Kender, who acted as executive producer and marketing manager on the game. All are partners in Studio ZA/UM.
On the other side are Ilmar Kompus, the director and largest shareholder of Studio ZA/UM, and Tõnis Haavel. The Estonian Ekspress newspaper(opens in new tab) describes Haavel as a "smooth-talking ex-banker who was convicted of investment fraud in 2015 and received a seven-month suspended prison sentence." He was also an executive producer on Disco Elysium.
The allegations around Disco Elysium and ZA/UM come from a hearing held in Harju County Court in October, Estonia's largest county court. At this time, there are claims and counter-claims, but none of it has been settled.
The Estonian Ekspress reports(opens in new tab) that the problems began when Margus Linnamäe, who largely financed Disco Elysium and was ZA/UM's largest shareholder, decided to sell his stake in 2021. There was an expectation that Linnamäe would split his shareholding among the partners, but he allegedly sold it all to Kompus.
Kurvitz and Rostov did not know about this at the time. Their suspicions were raised when they were apparently demoted internally and, after checking the Estonian registration of companies, realized that control of ZA/UM now belonged to Kompus. The pair allegedly began demanding answers, shortly after which they were sacked. Both still own minor shareholdings in ZA/UM.
At the hearing, Kurvitz and Rostov argued that Kompus had used money that should have gone to the studio and shareholders, and funded Disco Elysium's sequel, in order to buy those $4.8 million sketches. This was the alleged sleight-of-hand.
The shell company Tütreke, controlled by Kompus, somehow acquired these four sketches (described as being for a game called Pioneer One), and allegedly paid exactly one pound sterling for them before re-selling to ZA/UM for $4.8 million. This amount is what was apparently used to buy Linnamäe's large stake, and put it in the hands of Kompus.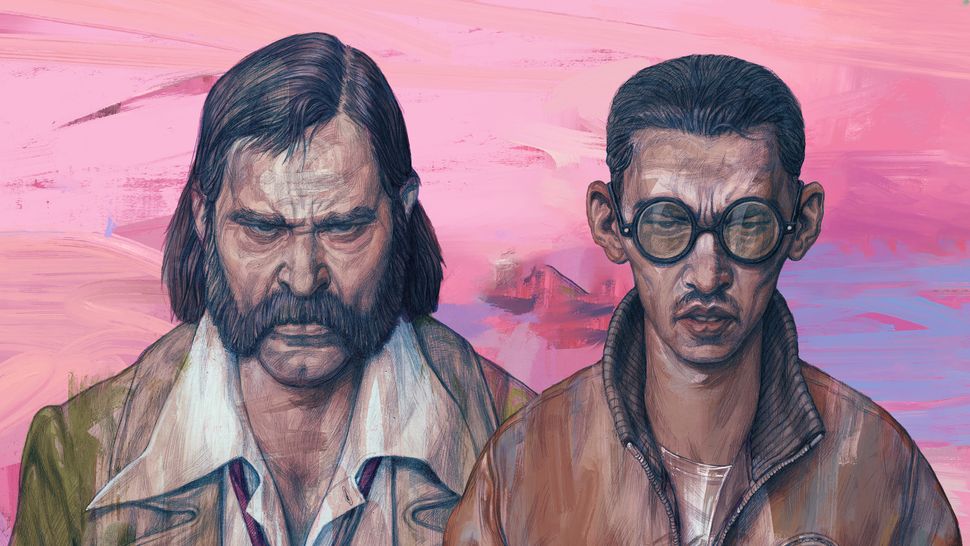 Kompus allegedly hoped that ZA/UM and Disco Elysium could be resold quickly. The hearing heard that suitors including Microsoft and Tencent were tempted, while Amazon studios were interested in making a TV series set in the world.
But there remained a problem: Robert Kurvitz is the creator of Disco Elysium, still owns a piece of it, and has the right to block any acquisition. Those IP rights overall are however held by a ZA/UM UK subsidiary, the head of ZA/UM UK being Ilmar Kompus (he owns a fifth of this company).
By this stage, the Disco Elysium executive producer, Kender, had also begun to ask difficult questions, so Kompus allegedly dealt with him by putting him on leave and then firing him.
It is Kender who sent this into legal overdrive, claiming in court that Kompus cheated him out of just under €1,000,000. He argued to the court that it should seize Kompus's stake in ZA/UM to prevent its sale during any ongoing action and the money from disappearing overseas. The court agreed and has done so.
Kender's lawsuit also targets Tõnis Haavel, alleging that Kompus was acting under his direction. To cut to the chase, ZA/UM UK owns a subsidiary company called Yessirnosir Ltd, which is the holder of the IP rights to Disco Elysium, and this company was believed to be owned by Kompus. In fact, the director is Anu Reiman, who also owns "over 75%" of it(opens in new tab), and is the partner of one Tõnis Haavel.
Kender claims Haavel's role is being kept secret because Haavel is bankrupt to the tune of an astonishing €11.2 million, which is because he's liable to pay compensation due to an infamous scandal called the Baku land affair: an investment bubble promising to buy up land in Azerbaijan where all the money vanished. This is the source of Haavel's 2015 conviction.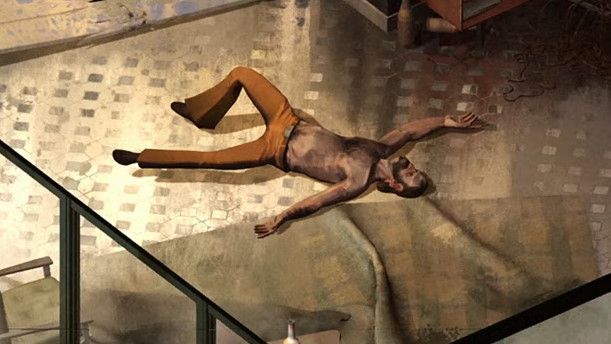 Ilmar Kompus denied there was any lawsuit against him to the Estonian Ekspress. The paper then sent him the legal documents. He looked at them and did not respond further.
Havel told the Ekspress that the allegations are "completely absurd" and he wouldn't comment on any order he hadn't seen. Again he was sent the order, and again he went quiet.
This is the financial side of the battle for Disco Elysium's soul, but it may get even more serious. Kravitz and Rostov believe that ZA/UM's new owners should face criminal charges.
On November 9, Studio ZA/UM provided PC Gamer with a statement(opens in a new tab) elaborating on its reasons for firing Kurvitz and Rostov. According to this, Kurvitz and Rostov showed "limited to no engagement in their responsibility and work" including "not working at all for almost two years." The company also accuses the pair of "verbal abuse," "gender discrimination," and "attempts to illegally sell" ZA/UM intellectual property "with the aim of undermining the rest of the team."
The statement goes on to say that ZA/UM "denies any claim of financial malfeasance or fraud" and that "the vast majority of profits from Disco Elysium have been invested back into the studio" to fund new projects.
The next development will be a general meeting of Studio ZA/UM where, amazingly enough, small shareholders (such as Kurvitz and Rostov) will vote on whether the studio should file its own lawsuit against Kampus. The campus will not be allowed to participate in the vote.
To summarise: Disco Elysium's key creatives owned minority shareholdings in ZA/UM but, while they focused on things like creating games, the company's largest shareholding was allegedly bought-out through a piece of financial chicanery whereby the studio itself paid for the shareholding on behalf of one individual.
If this doesn't get sorted out definitively, Disco Elysium may not have a future.
The goal wasn't necessarily to squeeze the creatives out, but they say that they were fired not because of professional misconduct, but because they noticed what had happened. The alleged aim was to use Disco Elysium's success to sell the rights to a tech giant for tens of millions, and get rich quickly before those anarcho-commie designers even noticed what happened.
So Kompus and Haavel want to sell the rights but, because Kurvitz can block any deal, they won't be able to—as things stand, anyway. Equally, Kravitz, who spent upwards of two decades creating this incredibly rich setting, will no longer be able to work with it again because the rights reside with ZA/UM UK.
What a mess. It should be borne in mind that, while the court may have taken action in terms of seizing Kompus's shareholding, it has not yet made any findings either way. The accusations against various parties remain just that, for now, and no doubt there will be further twists and turns in the battle over Disco Elysium's future. The worrying aspect is that, if this doesn't get sorted out definitively, it may not have one.
I've asked Studio ZA/UM for a comment and will update you with any response.
Source-Pcgamer
In other news-An official remake of the Xbox 360 Controller
An official remake of the Microsoft Xbox 360 controller is on the way courtesy of gaming peripherals manufacturer Hyperkin(opens in new tab). Hyperkin plans to reintroduce the controller to market as the Hyperkin Xenon, named after the Xbox 360's codename. The updated controller is intended to be faithful to the original design but will gain some modern features.
The Hyperkin Xenon will have a modernized menu, view, and share buttons, and will gain a 3.5mm headphone jack alongside a USB-C cable. You'll be able to get it in 360-era Xbox white as well as black, pink, and red. Learn more
McDonald's Made A Grimace Game For Some Reason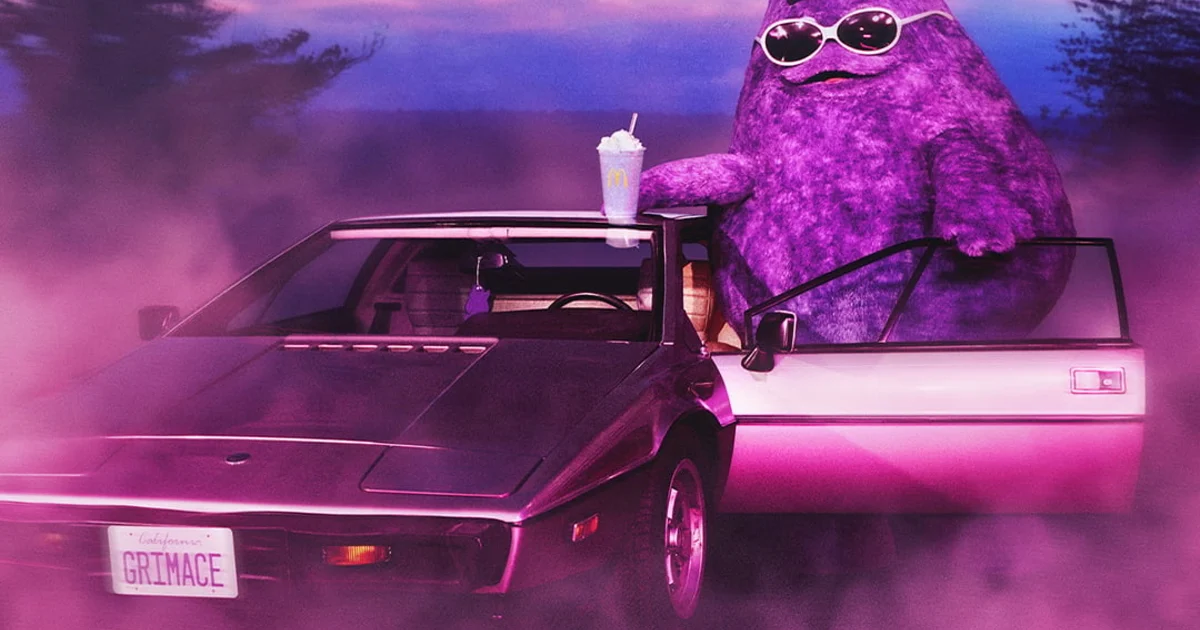 To honor Grimace's 52nd birthday, McDonald's has released a free-to-play Game Boy Color game that can also be played on your PC or mobile device.
The game is called Grimace's Birthday (via Kotaku) and it was made by a Brooklyn-based indie studio, Krool Toys. The premise of the game is simple, too. You play as a purple blob named Grimace, and you're preparing for his birthday. But the problem is he needs to get his friends Birdie, the Hamburglar, and The McNugget Buddies to his party before it ends.
As for the gameplay itself, it's a 2D side-scroller. For the whole game, you're riding a skateboard through a series of levels where you have to grind on top of rails, use launch pads, avoid Mctrash cans, and more, all while you collect purple milkshakes. There's even a "Hard Mode" for those looking to challenge themselves.
But if you don't want to play the story mode, you can either play "Score Attack," where you have to rack up as many points as possible, or "Freeskate," a mode that allows you to skate around carefree. And over all of that, an 8-bit version of the McDonald's jingle will play in the background. McDonald's is currently offering aGrimace mealto celebrate his birthday, complete with a purple shake.
For more news on recently announced games, be sure to check out our story on the biggest announcements and games at the Ubisoft Forward Showcase and the biggest games announced at the Capcom Summer Showcase 2023.
Source:  News365
In other news – The New Forza Motorsport Makes Smart Changes To Career Mode and AI
After about six years and a couple of entries in the Forza Horizon series, Forza Motorsport is making a comeback this year. The sim-racing franchise, focused on realism and professional tracks, will be one of Xbox's 2023 heavy hitters, but I'd been wondering what's actually new for this entry.
As a long-time racing enthusiast dating back to the first Gran Turismo, I've seen how the genre has evolved and, at points, stagnated. But from what I've seen so far, Forza Motorsport is fine-tuning the racing sim formula in smart ways by dialing in on two major areas: its career mode's gameplay loop and its driver AI behavior. Learn more
Forza Motorsport's career mode could be groundbreaking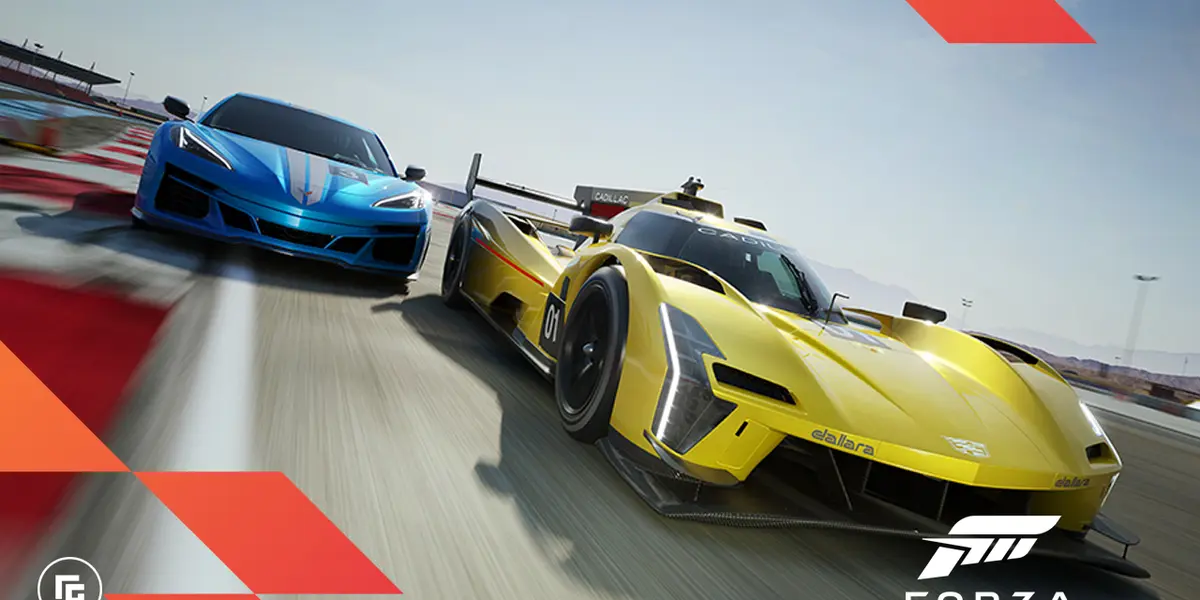 After about six years and a couple of entries in the Forza Horizon series, Forza Motorsport is making a comeback this year. The sim-racing franchise, focused on realism and professional tracks, will be one of Xbox's 2023 heavy hitters, but I'd been wondering what's actually new for this entry. As a long-time racing enthusiast dating back to the first Gran Turismo, I've seen how the genre has evolved and, at points, stagnated. But from what I've seen so far, Forza Motorsport is fine-tuning the racing sim formula in smart ways by dialing in on two major areas: its career mode's gameplay loop and its driver AI behavior.
Following the Xbox Games Showcase during Summer Game Fest, I was able to get a hands-off demo of Forza Motorsport and see the new sim racer in action. The emphasis was on the Builder's Cup Series, which is a career-style mode filled with racing events featuring certain conditions, restrictions, and challenges, as your typical sim-racing campaign would have. The key difference is in how progression works.
Instead of racing to rack up money to spend on upgrades, you earn credits called Car Points, which is akin to XP or skill points in an RPG. Your allotment of Car Points lets you pick and choose which upgrades you want for your car without having to commit to them since you're not necessarily "purchasing" parts. Using certain car parts means spending Car Points to equip them, but if you switch it out to a better part or back to stock, you get the Car Points back. It's like being able to respec your character in an RPG without consequence. You're effectively creating a "build" for your car in the RPG sense, letting you spec out your car without buyer's remorse.
Theoretically, you could spend Car Points on better tires and suspension for tracks with tight corners then respec your car for engine upgrades to improve top speed for races with long straightaways. I can imagine it being a way to mitigate the grind for cash–in many other racing sims, I found myself repeating the same race events I knew I could win so I could get enough money for the next upgrade I needed to win a different race event. With the system of Car Points, it seems I could just retool my upgrades on my current car to better fit the tracks.
The Car Points system may seem like a minor change, but it's a much smarter way to think about progression in a career mode because it shifts the focus to building a car properly rather than buying your way to victory.
The other side of the Forza Motorsport equation is in the upgrade driver AI. I won't pretend to be a computer scientist, but as it was explained to me, machine learning was used to create smarter, more realistic AI on the actual "controller" of the AI drivers. In practice, you'll have opponents who race more like professional drivers. One example creative director Chris Esaki mentioned was that when opposing drivers mess up, it's because they'd be "timid" and not "sloppy." This would manifest as an AI driver backing off or slowing down as they react to you boxing them out of a corner for an overtake, rather than just slamming into you because you're in their way. They're effectively more aware of your positioning and what you're trying to do in the race.
Of course, I would like to see for myself when I get hands on the game itself, but it is promising that driver behavior can potentially be replicated closer to what we actually see in real-life track racing. Esaki also assured me that this doesn't mean AI drivers won't be aggressive, because aggression is part of racing, but at least I'm a lot less likely to get t-boned while going hard into a corner for an overtake.
Additionally, Forza Motorsport encourages you to be a skilled driver throughout a race in what's called Car Mastery. The game essentially grades you on each turn and corner you take, giving you XP based on how well you're performing. Yes, it's important to take first place, but it's not all that matters because skillful driving is part of the system now. Along with the Car Points system that pushes you to build a good car instead of buying your way to first place, the Car Mastery system challenges you to be a good driver and rewards you in kind.
Source: .gamespot.