Cyril Ramaphosa re-elected as ANC leader following 'farmgate' scandal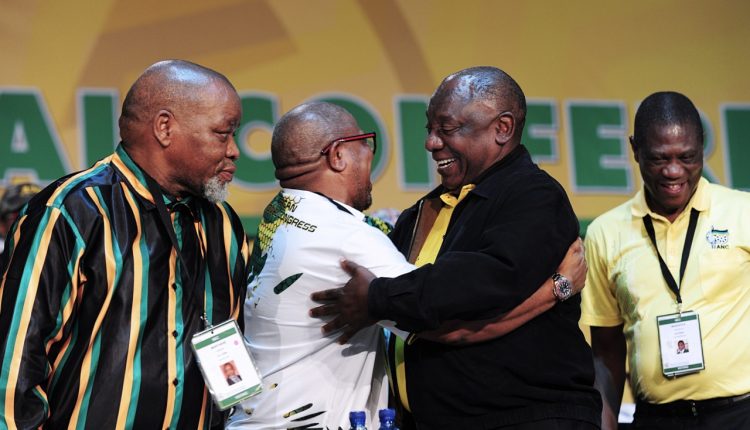 South Africa's President Cyril Ramaphosa has been re-elected as the governing ANC's leader to wild cheers from his supporters.
He defeated his rival Zweli Mkhize by 2,476 votes to 1,897.
Mr Ramaphosa won despite being dogged by allegations of money laundering, and a last-minute surge in support for Mr Mkhize, who has also been accused of corruption. Both deny the allegations.
His victory puts him in pole position to lead the ANC in the 2024 election.
But he is still at risk as he is being investigated by police, the tax office and central bank over allegations that he stashed at least $580,000 (£475,000) in a sofa at his private farm, and then covered up its theft.
A panel of legal experts, appointed by the speaker of parliament, said that he had a case to answer as he may have both violated the constitution and broken an anti-corruption law.
His supporters burst into song and dance after he was declared the winner, in a result that saw him win by a bigger margin than when he first ran for the leadership of the governing party – the African National Congress – in 2017.
Mr Ramaphosa's re-election bid was bolstered by the fact the ANC used its parliamentary majority to vote down the findings of the panel.
The president has denied any wrongdoing, and has launched legal action to annul the panel's report.
He said the $580,000 came from the sale of buffaloes, but the panel said there was "substantial doubt" over whether a transaction took place.
Mr Mkhize was the health minister in Mr Ramaphosa's government until he was forced to resign last year over allegations of misspending funds set aside to deal with the Covid-19 pandemic.
He too has denied any wrongdoing, and his supporters saw the allegations as an attempt to discredit him.
Mr Ramaphosa was the odds-on favourite to win, but some of Mr Mkhize's supporters looked stunned after the result was announced.
They were confident of victory after offering key posts to other powerful leaders in deals struck just ahead of delegates casting their ballots at the conference.
Both sides denied accusations of vote-buying.
The ANC has been in power since white-minority rule ended in 1994, and is hoping to secure a sixth term in the 2024 parliamentary election. But opinion polls suggest that its vote has shrunk considerably because of widespread corruption in government, high unemployment and poor public services – including constant power cuts.
The ANC elected a new deputy leader, Paul Mashatile, who defeated Mr Ramaphosa's preferred candidate for the second-most powerful post in the party.
Mr Mashatile is now the front-runner to become South Africa's deputy president, and president in the event Mr Ramaphosa is forced out of power.
The president's allies won other powerful posts in the party, including that of secretary-general and national chairperson.
Defeated candidates embraced the winners in a show of unity after a bruising conference.
Supporters of ex-President Jacob Zuma had heckled Mr Ramaphosa during his opening speech at the conference last week.
But no leader from KwaZulu-Natal, the political heartland of Mr Zuma, was elected to any of the ANC's top seven posts, in the latest sign of his and the region's declining influence in the party.
Source: NehandaRadio
Nasty C – Nigeria has too much talent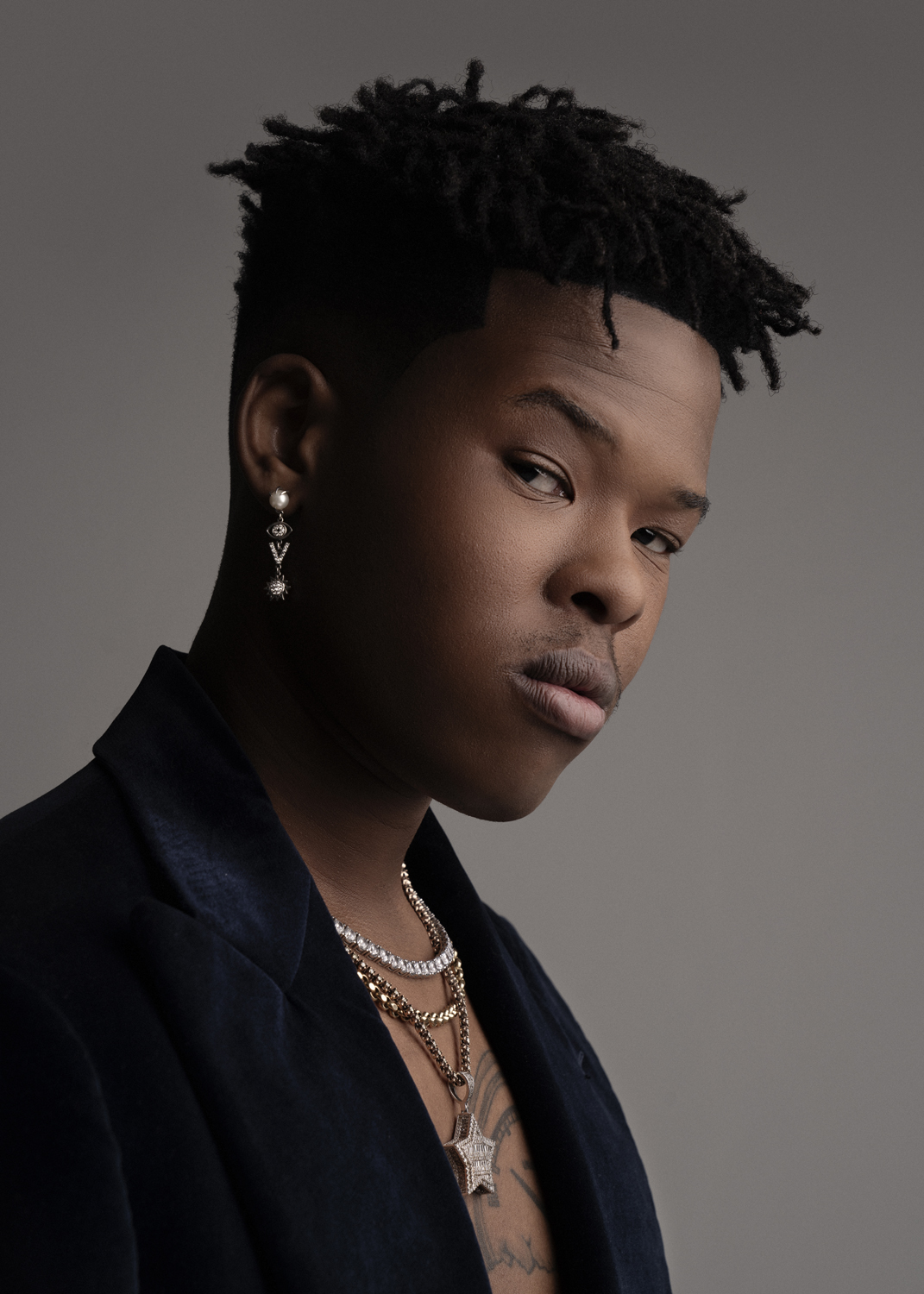 Nasty C, real name Nsikayesizwe David Junior Ngcobo speaks highly of Nigeria. The South African rapper fulfilled his promise of visiting 9ja after receiving much love from his fans living there.
He travelled there and cooked up collaborations with some Nigerian rappers, Odumodublvck and Ladipoe. Nasty C has been given a Nigerian name, which is Ebuka. The rapper undoubtedly enjoys his experience there as seen in video clips and photos.
Speaking about Nigeria, the Mzansi star wrote, "Too much talent out here it's sickening
Chocolate City star Tariq linkups with Nasty C at a recording camp pic.twitter.com/iOmeI8tccR

— DeeDee🌟 (@DiianaD_) November 5, 2023
In other news – Mihlali Ndamase's fake luxury lifestyle exposed
Mihlali Ndamase gets trolled after her fake life got exposed by a famous South African public speaker, Vusi Thembekwayo.
Vusi didn't mention names while speaking about how a famous Mzansi influencer entered a private jet without flying in it. Read more
Vinicius Junior extends Real Madrid deal until 2027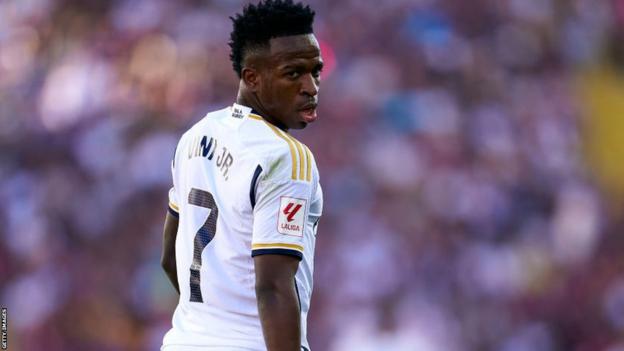 Brazilian forward Vinicius Junior has signed a new contract with Real Madrid that runs until 2027, the Spanish club announced on Tuesday. Real Madrid and Vini Jr. have reached an agreement to extend the player's contract, linking him to the club until 30 June 2027," the club said in a statement.
Vinicius, 23, joined Madrid in 2018 from Brazilian club Flamengo and has developed into one of LaLiga's standout players, scoring the winning goal in last year's Champions League final against Liverpool. His existing contract was due to expire at the end of this season. Local media reported an extension had already been agreed last year, but it was only made official on Tuesday.
The club provided no financial details, but Spanish media reported the arrangement includes a one-billion euro release clause – identical to those inserted into the contract of several Barcelona youngsters. Vinicius finished sixth on Monday in this year's Ballon d'Or voting and also received the Socrates award, named after the Brazil icon, in recognition of his humanitarian work.
👕 #ViniJr2027 pic.twitter.com/9t28wMH6It

— Real Madrid C.F. 🇬🇧🇺🇸 (@realmadriden) October 31, 2023
Source: Supersport
In other news – Kairo Forbes wins at SASMA 2023
Kairo Forbes bags a win at the South African Social Media Awards (SASMA) 2023. The young star returned home at the Social Media Kid Influencer of the Year.
The late AKA's daughter had family and friends stand by her at the event as she walked to accept her award. Read more