Sugar shortage hits Zimbabwe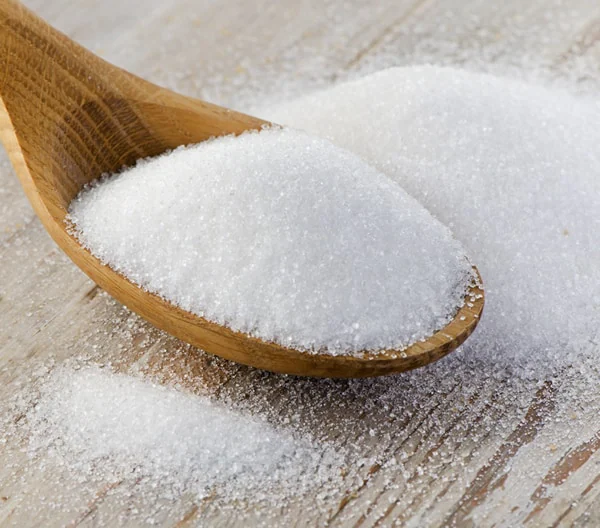 Some parts of the country such as the capital, Harare, are experiencing shortages of sugar supplies at retail shops with the informal sector struggling to restock.
A snap survey yesterday confirmed that sugar was in short supply at most shelves, including at smaller retailers in Harare.
Retailers that spoke to NewsDay claimed that this was due to supply bottlenecks at sugar manufacturer Hippo Valley Estates (Hippo).
The retailers were demanding customers buy goods worth US$100 to make them eligible to buy sugar while others simply demanded a dollar or more for each pack of 10 units on top of the marked price.
Tongaat Hulett chief executive Aiden Mhere, however, quickly dispelled such claims saying his company was adequately stocked, while production is going on smoothly.
Mhere said there was enough sugar on the market, with some of it being exported.
"I am on leave for a week now, but I can assure you that there are no supply bottlenecks whatsoever. We have no problem on our end other than that the possibility that some players, particularly the smaller ones, are unable to pay for deliveries, and we can't continue to supply people who are not paying," Mhere told NewsDay.
"There are no supply bottlenecks that I know for sure and you can even contact my colleagues from the office."
Hippo Valley chief operating officer Sylvester Mangani said the company had huge stocks of sugar and was able to meet demand.
However, he said there were some players that were unable to restock.
"Remember there was an influx of imports after duty on basics was lifted. Now that we are back to normal, some players can't afford to re-stock. Informal retailers pay cash upfront and are, therefore, likely experiencing cashflow challenges," Mangani said.
In its latest annual report for 2022, Hippo Valley said although local demand for sugar remained strong as industry recovered from the impacts of COVID-19, the sugar industry was engaging authorities to ensure an even competitive playing field against cheap imports of sugar originating from surplus producers, who enjoy duty protection in their host countries.
The Zimbabwe Sugar Industry has a single marketing desk administered by Zimbabwe Sugar Sales (Private) Limited.
The company's share of total industry sugar sales volumes of 394 000 tonnes for the year ended March 31, 2022 was 53,2%.
Total industry sugar sales into the domestic market for the year at 356 000 tonnes were 10% higher than the previous year, driven by strong domestic demand.
Industry export sales, however, decreased by 67% to 38 000 tonnes following redirection of supply to the local market in view of the increased demand.
In other news – LaConco's father reveals he is ready to reconcile with his daughter
LaConco's father has revealed that he is ready to reconcile with his daughter.
The star's father has no intention to leave this world a heartbroken man following his strained relationship with his daughter. Learn More
280 petition reopening of Kasenseli Gold mine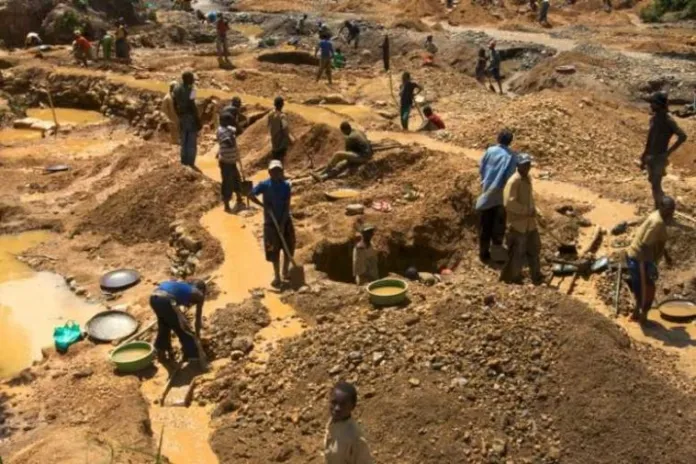 Over Two hundred and eighty people in Mwinilunga district in Northwestern province have petitioned President Hakainde Hichilema to hastily reopen Kasenseli Gold mine.
The residents have also petitioned the head of state to remove the Zambia National Service (ZNS) officers manning the mine alleging continued illegal mining activities.
Speaking after delivering the petition with 285 signatures, to Mwinilunga District Commissioner Harrison Kamuna, group representative Kafumbe Sameta said the delayed reopening of the mine has negatively affected the economy of the district.
Mr. Sameta said people in the district had hoped that the discovery and subsequent reopening of Kasenseli Gold mine would improve people's livelihoods but unfortunately people have continued suffering as the mine remains closed.
"People in Mwinilunga have continued crying and suffering as they feel neglected at the time when there are economic hardships which have become worse," he said.
He said following the advice from the government, people in the area proceeded to form cooperatives through which they would mine the minerals and sell to ZCCM-IH but this has not materialized leaving people in the area with unanswered questions.
Mr. Sameta added that people in the district want the operations of the mine to be given to them through cooperatives so that they can be empowered just like cooperatives from other parts of the country with gold mines.
The people of Mwinilunga want the mine to be opened as soon as possible as it will make them feel part and parcel to the new dawn government as it is happening in other parts of the country where they have gold deposits" said Mr. Sameta.
He explained that it is critical that the mine is opened as it will create employment opportunities for the many unemployed youths, attract various investments and broaden the revenue base for the local authority thereby improving service delivery.
Mr. Sameta has since appealed to President Hakainde Hichilema to consider this as a matter of urgency as people in the area have now lost hope and patience over the delays to reopen the mine.
Source: Lusakatimes
Zimbabwe elections 2023: What you need to know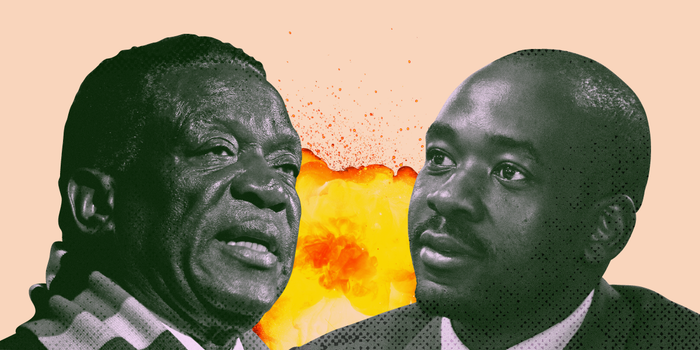 Zimbabwe heads to the polls in August against a backdrop of one of the world's highest rates of inflation and accusations of an intensifying crackdown on the opposition. Long-time president Robert Mugabe was deposed in 2017 but many say that little has changed.
In the run-up to the vote, questions linger over how free and fair the ballot will be in a country that is trying to rehabilitate its image.
Short presentational grey line
When are the elections?
Zimbabweans will vote on 23 August to elect councillors, members of parliament, and a president. If there is no outright winner in the presidential contest, a run-off will be held six weeks later, on 2 October.
Who is running for president?
The Zimbabwe Electoral Commission has approved 11 candidates.
This is sharply down on the 23 who contested the last election, in 2018, no doubt because each candidate now has to pay $20,000 (£16,000), up from $1,000 (£800).
But the contest is likely to be between two men:
Incumbent Emmerson Mnangagwa, from the governing Zanu-PF party
Opposition leader Nelson Chamisa, from the Citizen's Coalition for Change (CCC)
Mr Mnangagwa, 80, has led Zimbabwe since the military forced Robert Mugabe to resign in 2017, and then won a disputed election a year later. He was a long-time ally of Mugabe before the pair fell out.
Mr Chamisa, 45, came second in 2018, winning 44% of the vote. A 2020 court ruling stripped him of the leadership of the main opposition Movement for Democratic Change (MDC) and he subsequently lost access to party assets and state funding.
He formed the CCC in 2022, remains hugely popular in urban areas and is the main face of the opposition.
Other contenders include Elisabeth Valerio, the only female candidate. She had been disqualified but successfully challenged the decision by the Zimbabwe Electoral Commission (Zec) to reject her nomination papers.
Douglas Mwonzora, the MDC's new leader, is on the presidential ballot, although he asked Zec to remove his name, saying the election is a "sham".
The other candidates are:
Joseph Makamba Busha: FREEZIM Congress
Trust Tapiwa Chikohora: ZCPD
Blessing Kasiyamhuru: ZIPP
Lovemore Madhuku: NCA
Wilbert Archbald Mubaiwa: NPC
Gwinyai Henry Muzorewa: The UANC
Harry Peter Wilson: DOP
Who will win?
Zanu-PF has the advantage of incumbency, state power and access to state resources. The party, which has been in power since independence in 1980, also retains strong support in rural areas.
However with the economy in such a mess, many people, especially those in urban areas and the youth, think it is time for a change.
Rural voters normally turn out in huge numbers, unlike urban and youth voters, which could work against the opposition. The government has also refused to allow Zimbabweans living abroad to vote – which could also work against Mr Chamisa. Polling so far has predicted different results, so it is hard to use that as a guide as to who may end up president.
Furthermore, human rights activists say that in the past Zanu-PF has used various tactics to stay in power, including violence and intimidation, state-media blackouts, and negative coverage of the opposition. Zanu-PF has previously denied using dirty tricks against its opponents.
What are the main issues?
The cost-of-living crisis continues to be at the core of voters' concerns, with the last three years having been some of the worst in a decade. In the 12 months leading up to May this year, prices rose by 86.5%, one of the highest annual inflation rates in the world.
Meanwhile, businesses are struggling to cope with crippling power outages and an unstable local currency, which lost 86% of its value between January and early June.
Allegations of corruption also remain a source of frustration, with a very low rate of prosecution. During the Covid pandemic, equipment was allegedly procured at inflated prices – the health minister was fired but then exonerated by the courts.
How do the elections work?
For members of parliament and council candidates, the election is won on a first-past-the-post basis – in other words the person who has the most votes.
In the presidential race, however, a candidate needs more than 50% of the vote to be declared the winner, otherwise there will be a run-off election between the top two.
When will we get the results?
By law the presidential election results must be announced within five days after voting ends.
Will they be free and fair?
Civil society groups and the opposition doubt that polls will be free or fair. They cite what they say has been a systemic crackdown on government critics.
The arrests and convictions of opposition figures and government critics has intensified over the last two years.
The electoral reforms that the opposition have demanded for years – to level the playing field, provide access to public media and remove ex-military personnel from the electoral body – have not happened.
CCC leader Mr Chamisa says more than 60 of the party's meetings were banned, or disrupted by police during by-elections last year, prompting fears it will happen again.
As former Zimbabwean politician Jonathan Moyo put it, Zanu-PF will not "reform itself out of power".
What happened in the last election in 2018?
This will be the second time Mr Mnangagwa and Mr Chamisa face each other.
Five years ago, the president won in the first round with 50.8% of the vote, but violence followed polling day in which six people were killed when security forces opened fire on protesters.
Observers generally commended the freedom of movement during the campaign period and relative peace on voting day, but the EU for example noted major shortcomings including state resources being misused in favour of the incumbent.
The EU said the final results as announced by the Electoral Commission contained numerous errors. Mr Chamisa's party failed in its legal challenge to have the result overturned after arguing that the presidential and parliamentary vote tallies were off by tens of thousands.
Source: News365
In other news – Thuli Phongolo is back in business after being hacked
Thulisile Phongolo is available for booking after resolving a fraudulent issue. Some days ago, the DJ announced that people shouldn't book her for a while as her booking detail has been hacked by someone who is trying to swindle clients.
My bookings phone number has been hacked. Please do not send any money to anyone or proceed with any booking. I am currently not accepting gigs until further notice. We are working on fixing this matter urgently," she wrote. Read more